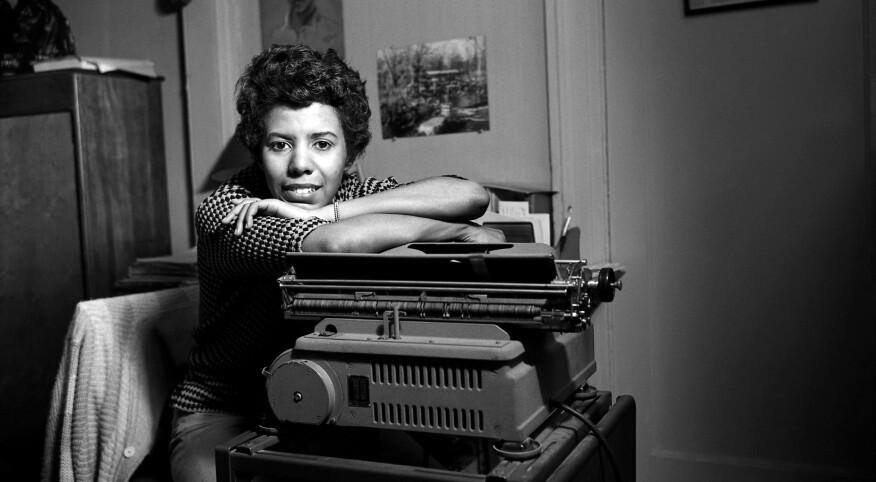 Award-winning filmmaker Tracy Heather Strain was introduced to the work of Lorraine Hansberry when she was 17 and her grandmother took her and her sister to see To Be Young, Gifted and Black at a community theater in Harrisburg, Pennsylvania.

"I'm sure I didn't understand everything in the play, but it was just really exciting to hear this sort of biography of this young woman who had some ideas and thoughts that were similar to things I had never articulated. The things she talked about in terms of race and class just really hit me," Strain says.

In 2017, at the Toronto International Film Festival, she premiered Sighted Eyes/Feeling Heart, the first feature documentary about Lorraine Hansberry, which she independently produced with her husband and production partner, Randall MacLowry. Strain was 57, and the film had taken 15 years to complete.

"Tenacity is not just for the young," she says.

Sighted Eyes/Feeling Heart aired on American Masters on PBS and is currently streaming on Amazon Prime Video and Kanopy. Here are eight things Strain taught us about Hansberry's unconventional life and groundbreaking works:

1. Nevertheless, she persisted. Lorraine Hansberry grew up in a heavily segregated community in Chicago. The racial and economic tensions there informed her seminal work, A Raisin in the Sun. "She wanted to accurately represent the African American experience, and I'm sure most of us are frustrated by representations of us," says Strain. "I feel like almost every representation of us is problematic. There are very few that feel realistic. [Her work] helped move the needle in theater."

2. She came from a family of fighters. Her father, Carl Augustus Hansberry, was a real estate owner who worked with the local chapter of the NAACP to eradicate segregation and racial discrimination. In 1937, the upwardly mobile Hansberrys moved to a whites-only neighborhood on Chicago's South Side. The family was threatened by a mob that threw a huge piece of mortar through a window, narrowly missing Lorraine. In that moment, she realized her family's wealth couldn't protect her from hatred. After the incident, Lorraine's mom patrolled the house at night with a loaded gun to protect her children and her father took his fight for his family's right to live in the neighborhood all the way to the U.S. Supreme Court, which ruled in his favor.

3. She was a trailblazer. Hansberry became the first Black woman to author a play performed on Broadway when A Raisin in the Sun debuted in 1959. She was also the youngest playwright and first African American to win the New York Drama Critics' Circle Award. A Raisin in the Sun was also the first Broadway play performed with a nearly all-Black cast. "I think anybody can be inspired by Lorraine Hansberry. I do think Black women specifically feel fiercely attached to [her]," says Strain.

4. She loved on her own terms: Hansberry married writer Robert Nemiroff in 1953 when interracial marriage was still illegal in many states. (The couple divorced in 1964.) The documentary also explores her concealed identity as a lesbian and the themes of sexual orientation and societal norms in her works. "[Lorraine is] an example of intersectionality before the term was coined. I mean, she's so far ahead on so many things. And I think she should serve as a reminder that we should not have any limits on ourselves, our interests or our goals," says Strain.

5. She broke boundaries. "When she got in her mind that she wanted to do something or learn something, she just did it. She didn't have this idea, 'Oh we don't do this and we don't do that.' She decided for whatever reason she wasn't going to Howard like other people and she went to the University of Wisconsin," says Strain. "She just thought about what she needed … to make her life work for her. But she wasn't selfish. She was a generous spirit and she cared about humanity."

6. She spoke out against racism and injustice. The documentary's title is an amalgam of Hansberry's view that "one cannot live with sighted eyes and feeling heart and not know or react to the miseries which afflict this world."

7. She inspired Nina Simone's song "To Be Young, Gifted and Black." In 1964, Hansberry delivered what became known as the "To Be Young, Gifted, and Black" speech to winners of a writing contest sponsored by the United Negro College Fund. In 1969, To Be Young, Gifted and Black, a play about her life using her own words compiled by Nemiroff, was first performed off-Broadway at the Cherry Lane Theatre. That same year, her friend Nina Simone composed "To Be Young, Gifted and Black."

8. Her life was cut short, but her legacy lives on. In the summer of 1964, Hansberry wrote in her journal, "I think when I get my health back I shall go into the South to find out what kind of revolutionary I am." Although she died of cancer of the duodenum (the first part of the small intestine) on January 12, 1965 at the age of 34 and never had a chance to take that trip, her revolutionary works live on and continue to challenge and inspire us.