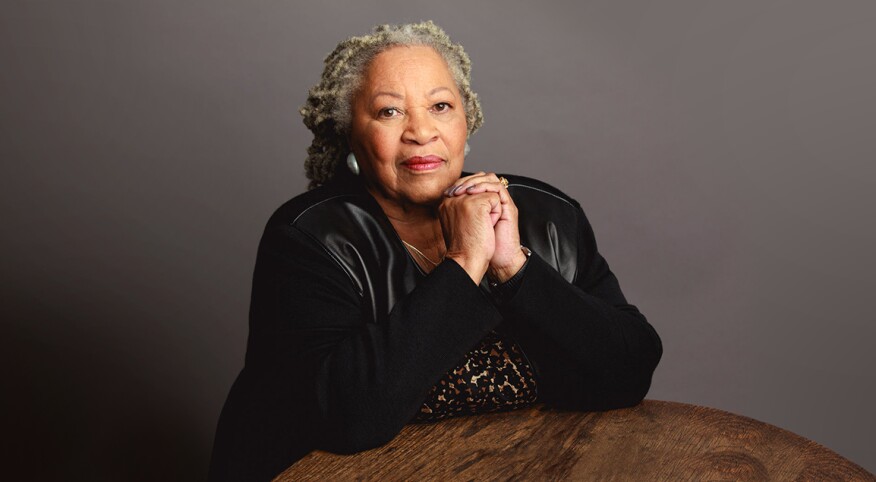 Toni Morrison's work is literary iconography, and the sister herself is a national treasure. That's why our book club friends and yours have been buzzing about The Pieces I Am. The documentary about her life, work and indelible footprint as not just a writer, but as an unapologetically Black writer, premiered at various film festivals earlier this year. In it, Oprah Winfrey observes, "Toni Morrison's work shows us, through pain, all of the myriad ways we can come to love."

Opening in select Los Angeles and New York City theaters on June 21, Magnolia Pictures' movie has already moved audiences. Its nationwide release this summer has Black women rounding up our girl squads to see it, with sisterly accolades like "she's brilliant!," "queen!," "changed my life," "genius," "shero" and "legend" outpouring on social media. Check magpictures.com for when it's coming to a theater near you. In the meantime, you can re-read your favorite among her novels (can you pick just one?) and enjoy the trailer.

The Pieces I Am features tributes from some of our most-loved literary legends. "When Toni Morrison published Beloved, it was an extraordinary turning point," recalls activist, academic and author Angela Davis. "We can never think about slavery in the same way." Winfrey, who turned the history-making novel into a 1998 movie says, "I wanted as many people who could hear my voice at the time to understand the importance of her work."

But what's most intriguing is hearing Ms. Toni's own effervescent voice reflect on her life and career, from being criticized for "limiting" her talent to writing "only about Black people;" to having her book, Paradise, banned; to becoming the first Black woman to win the Nobel Prize for Literature in 1993. What's clear is that, though some in the literary world initially placed her in a box, hers was a talent that could not be contained. On Morrison's rise to becoming one of the world's great writers, poet Sonia Sanchez reflects in the film, "People began to buy Toni Morrison. And then we began to teach her, and as a consequence, we had to pay attention."

The storyteller's personality and her sense of humor make Morrison as fun to listen to as a favorite aunt or a dear friend. And the accolades of her contemporaries reinforce that it's not only her writing that has made her so respected and adored. The author's extraordinary talent, her efforts to prove to the world that our stories have merit and her readiness to kick open the doors of spaces that had previously been unwilling to tell those stories make her, to so many of us, truly beloved.