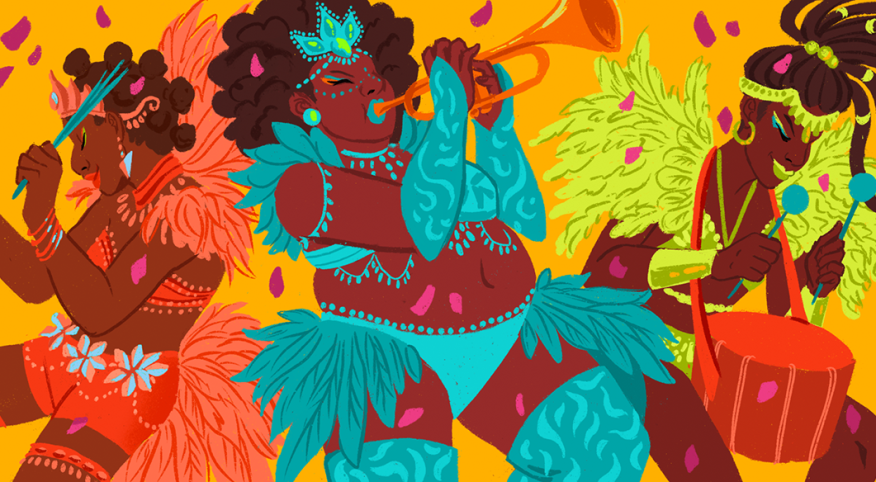 If you can't travel for a tropical getaway, do the next best thing — fill your home with Carnival-ready riddims and island vibes; sip some red, red wine; and get your whine on.

These sun-soaked grooves will surely make you move, especially with Bob Marley and the Wailers ("Get Up, Stand Up"), Rihanna ("Pon de Replay"), Sean Paul ("Get Busy"), Patra ("Queen of the Pack"), Third World ("Now That We Found Love") and other heavy hitters in the mix.

Reggae music also has a softer romantic side, as exemplified by the sentimental and sensual sounds of Marcia Aitken ("I'm Still in Love With You"), Maxi Priest ("Close to You"), Shabba Ranks ("Mr. Loverman") and Beres Hammond ("Rock Away").

And as much as Caribbean music will inspire you to swoon and do the ska (trust us, put Toots and the Maytals' "Funky Kingston" on repeat), it is also conscious music with a long tradition of wokeness. Thought-provoking lyrics with themes of spirituality, social justice and Black pride float over the dancehall beat of Barrington Levy's "Black Roses," the melodic lovers rock of Dennis Brown's "Revolution" and the hopeful reggae pop of "Tomorrow People" by Ziggy Marley & the Melody Makers.

So sit back, relax and listen to this wicked playlist. We'll be jammin' with you.