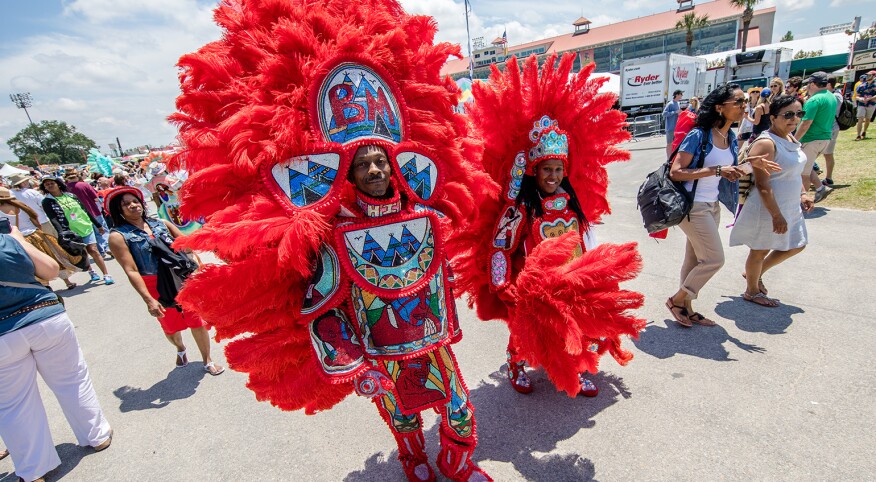 New Orleans is the city on most of our wish lists and Mardi Gras, which starts on March 5 this year, is the most popular time to go. Even so, media depictions of non-stop partying and revelry can be a bit daunting. Don't worry, even if you're not so much into a raucous Girls' Trip-style jaunt you can find some wonderful things to do here. Yes, even during the city-wide party that is Mardi Gras.

The first step is figuring out where to stay. Accommodations book up fast this time of year, despite the significant jump in prices. Staying in one of the historic French Quarter hotels, like the Bourbon Orleans hotel, will put you in the heart of the action. This historic hotel, built in 1817, sits directly on Bourbon Street and offers guests several dining options, well-appointed rooms and a courtyard pool. It's a beautiful place to begin your New Orleans adventure; however, remember that staying directly on Bourbon Street will put you in the heart of the party, especially during Mardi Gras.

For those wanting to experience the festival, but looking for something a little less hectic, consider staying Uptown. This neighborhood has a more relaxed approach to Mardi Gras. The parades still run down the main thoroughfare of St. Charles Avenue, but they do so in the afternoon, which makes it more of a family-friendly affair. Here, it's not unusual to see whole families with their barbeque grills waiting on the sidelines for the parades to appear. This also makes St. Charles street the best location for a hotel in this area. The Pontchartrain Hotel, located directly on St. Charles, is the kind of hotel you never want to leave. Decorated in a funky style that blends classic Victorian with a '20s art deco vibe, it features three restaurants, including the award-winning Jack Rose, and a rooftop bar called Hot Tin, which offers a gorgeous view of downtown New Orleans.

Like St. Charles Avenue, many of the main thoroughfares in the city are shut down during Mardi Gras. Luckily, there are usually plenty of things to do to close by, no matter which neighborhood you decide to stay in. The French Quarter is a destination in and of itself, with hundreds of shops, restaurants and, of course, bars to visit. Be sure to take some time to browse through the historic French Market for souvenirs. Uptown, take a stroll along Magazine Street, one of the major streets not affected by parade routes. While this area is known for its antique and vintage clothing shops, a cool place to shop here is Sucré, a so-called "sweet boutique" that sells chocolates, macaroons and other creative sweets to die for. The surrounding neighborhood, known as the Garden District because of its beautiful Victorian-era houses and lush gardens, are a great place to walk off the resulting sugar high.

One thing you absolutely can't miss when visiting New Orleans is the food. Come hungry, because there are tons of great places to eat in this town, no matter which neighborhood you settle in. If you're staying in the Quarter, be sure to check out the Creole combination platter at the Gumbo Shop for a sampling of some classic Creole dishes. Uptown, wake up early and be prepared to wait in line for brunch at Surrey's Café and Juice bar. The restaurant, which serves amazing shrimp and grits, has two locations on Magazine Street, one in the lower garden district and the other further uptown, closer to Audubon Park. Getting sick of Cajun and Creole flavors? Try some Vietnamese food; the restaurants here serve some of the most authentic cuisine you'll have anywhere in the country due to the region's large Vietnamese population.

The colorful pageantry of the Mardi Gras celebration is certainly a once-in-a-lifetime experience, but it's the city itself that keeps visitors coming back year after year. No matter where you stay in New Orleans it's the charm and beauty of the city, and the friendliness of its residents, that will keep you coming back for more.