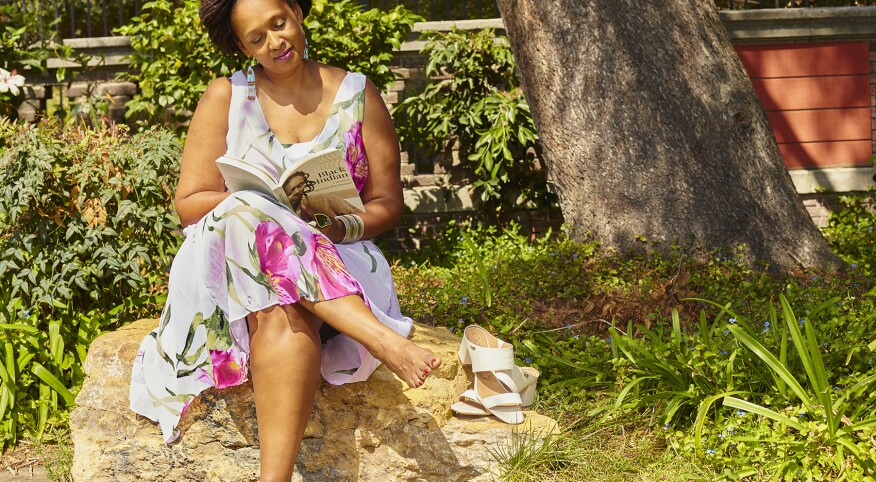 How many times have you overheard kitchen table talk that there's Indian blood in your family? According to scholar and PBS' Finding Your Roots host Henry Louis Gates Jr., the average African American has less than 1 percent Native American ancestry. That folklore may or may not be true for you and your kin, but it's a reality for Shonda Buchanan, who researched her roots and wrote the memoir, Black Indian, available online and in bookstores August 26. We chatted with the award-winning writer and educator, who reflected on her journey as a mixed-race woman and a dysfunctional family dynamic stemming from alcoholism and sexual abuse, which she hopes her book will help to heal.



Sisters from AARP: Your story is complex. What it was it like growing up Black and Indian?



Shonda Buchanan: Identity is more than just the blood. So growing up, we knew we were Black. We were Black and African American on the census, and America told us we were Black. But the hidden conversations were, 'You know you've got some Indian in you.' And for us, growing up with that knowledge was a little bit of a binary triumph. At the same time, how come we don't know who those American Indians are? So there was definitely a sense of, yay, we have that [confirmation] orally. But a loss in terms of we don't go to pow wows, we don't know the tribes' name and we don't speak any American Indian languages.



Sisters: Do some African Americans think you're claiming American Indian ancestry to be considered more than or other than Black?



Shonda: That's something that I definitely have come up against. African Americans who say, 'Why do you have to claim that? That was so far back in the past. Why can't you just be Black and be proud?' And I'm like, I'm totally Black and proud. I'm a Black woman in America. I own that. At the same time, how can I deny the ancestors I traced back to tribal villages and communities, even before I did my DNA? I'm only speaking for me when I say it's a pride in having mixed heritage and calling myself 'red Black.' I think for reasons of erasure and maybe disrupting solidarity between communities that have traditionally been oppressed in America, [we've been separated] so we don't see that we can be stronger in numbers. We can tell our stories and tell our shared, communal experiences. We have more in common than we don't.



Sisters: Most of us grew up thinking that 'Native American' was the politically correct term, but you use 'Indian.' Are they interchangeable?



Shonda: That's a great question. 'Native American' was applied to American Indians because they thought that was more respectful than 'Indian' by itself. 'Indian' could be a derivative of 'Injun,' which was definitely a derogatory term. So when they say 'Native American,' it means that they are the natives of this land. Now what's accepted is "indigenous person," "First People" and "American Indian." In my community, we say "Indian." And for [mixed-race people], we say "red Black" or "Afro Indian."


Sisters: Which came first, your research or your book idea?



Shonda: When I was 16, I wrote in one of my journals I wanted to recover my Indian heritage. The thought of the book about my mother and her sisters came first and then the research added another dimension. The book started to find out if my mom was the way she was because we lost our history and our heritage. Is that why my grandfather was an alcoholic? Is that why my all my aunts were alcoholics? Is that why my mom experienced abuse? Is it because we didn't have a strong cultural connection to ancestors? So those are the kinds of questions that I dealt with and tried to ask in the book. That could be a collective African American experience too, not knowing what tribe we came from in Africa. This is really a collective experience that many women and people of color have shared.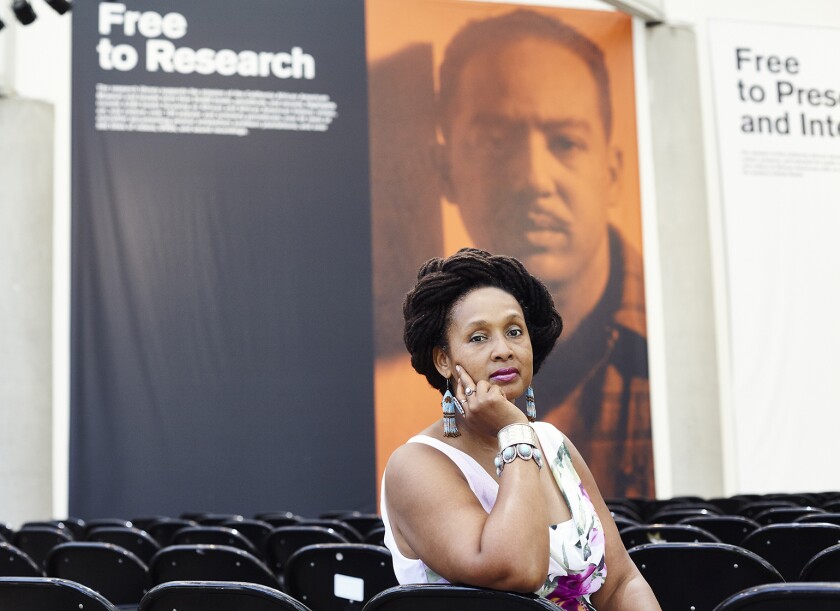 Sisters: Has the book helped you to heal your family's dysfunction?



Shonda: I think that I was writing the book trying to heal the unhealable thing, [which was] sexual abuse in the family. [My mother and my aunts'] father really didn't give them a tender, strong male figure. He was the hard alcoholic or caustic man you had to be careful of because he could snap at any moment, even if he wasn't drunk. So I do think some healing has happened for me. In talking about this book with my mom, sister and family, there's been [an acknowledgement that] there are some things that we could think about doing differently in our lives. My book is a prayer for my family and anyone who has experienced the things we've survived.



Sisters: Given your family background, did you choose to raise your adult daughter differently in terms of culture?



Shonda: I did. I entrenched my daughter in culture and tradition. We danced West African dance the first 10 years of her life and immersed ourselves in a West African community in Los Angeles, with African Americans who went to Senegal and Nigeria and were trained by the African drummers and dancers. And then one of my friends took me to a sweat lodge in the mountains of California and I thought, "Here's the other piece." We've got the African piece; here's the American Indian piece. So from age nine, she has been going to sweat lodges. We've done powwows. She's a jingle-dress dancer and made her own jingle dress. She sings beautifully with American Indian drums. I purposefully wanted to infuse the culture and the traditions in my child so she would know that she comes from a long, strong line of women in American Indian culture and powerful African [ancestry].



Sisters: How has your life changed now that you're a grandmother?



Shonda: [My daughter] is 29 years old. She just had her first child, a boy. I'm 50 years old. She had to tell me, "Mom you're an elder now." In our tradition and our culture, when you become a grandparent and you have done all the ceremony that you need to do, which I have, you cross over and you are an elder. I am a professor, so I am already teaching. But now I am supposed to transfer, translate and teach the culture to the young folk, which is something I never had culturally. I wanted my daughter to have that and I want her to be able to pass that down to her son.



Sisters: Is there something specific that you'd like Black women to glean from your story?



Shonda: I would say to write your own story. There are Black authors who are telling our stories, and we love and gravitate towards Toni Morrison, Alice Walker, Gloria Naylor and Edwidge Danticat because they are telling stories that we know in our family, history and blood. Every Black woman has a story and it's unique. Try to get that story out to the best of your ability because if you are going through something, writing, exploring and sharing your story will help you heal.