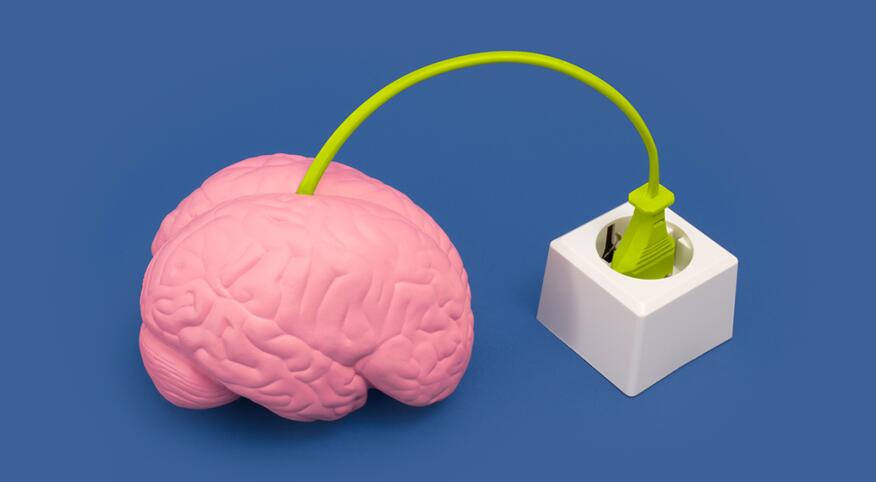 When my grandmother was diagnosed with Alzheimer's disease about 10 years ago, my mom started carrying a crossword puzzle book wherever she went. Convinced that solving crossword puzzles could keep her brain sharp and help her avoid following in her own mother's footsteps, my mom has also suggested that my sister and I proactively do the same.

It turns out my mom — and the many others who buy into the crossword puzzle myth — was wrong, one of many surprising facts I learned from reading Keep Sharp: Build a Better Brain at Any Age by CNN chief medical correspondent Sanjay Gupta (published January 5, 2021, by Simon & Schuster in cooperation with AARP). I've long been a fan of Gupta, with his simple explanations of health issues ranging from COVID-19 to strokes. A neurosurgeon by trade, Gupta also made headlines back in 2010 when he performed brain surgery on a 12-year-old Haitian girl while covering the devastating earthquake in Haiti.

Keep Sharp: Build a Better Brain at Any Age is just one of the efforts AARP is involved in to support people with dementia and their caregivers. The book is based in part on the work of the Global Council on Brain Health, convened by AARP. And in 2018, AARP invested $60 million in the Dementia Discovery Fund, an initiative dedicated to the research and development of treatments for the disease.

According to Gupta, word games like crossword puzzles can test your knowledge and tune up your word-finding skills, but they won't keep your brain healthy overall. Luckily, Gupta found, other strategies can.

I was particularly interested in this book because Alzheimer's disease and other forms of dementia have long been a concern in my family, even beyond my grandmother. Her sister, my great-aunt 'Plunky,' died of Alzheimer's six years ago. Then my grandmother passed away from it last August.

Even before we, as Black women, experienced the collective heartache of watching B. Smith struggle with Alzheimer's, I knew that if you were Black, you were particularly at risk. Studies have shown that Black Americans are up to twice as likely as white Americans to suffer from dementia. Scientists don't fully understand the mechanisms at work, but there are a few strong theories as to why this occurs.

Lifestyle could be a factor. Researchers have identified a link between dementia and obesity, and African Americans are more likely to be obese than other racial and ethnic groups. Other studies have found that those with high blood pressure, or hypertension, were more likely to develop dementia later in life. African Americans have a higher risk of hypertension than other racial and ethnic groups, as well. A 2020 study by Boston University School of Medicine researchers even found that experiences of racism can contribute to cognitive decline in Black women largely due to the adverse effects of stress on the body and brain. Researchers also have found that, in general, those who become depressed late in life have a higher risk of dementia.

With all that working against us, I was interested to learn what could work for us. Gupta offers these tips for keeping our brains in tip-top shape at any age.


Move your body. According to Gupta, physical exertion is the only thing that has been scientifically proven to improve the way the brain functions. While that alone should be motivation enough to take a brisk walk or go for a run, doing so will also help us prevent other conditions we are disproportionately impacted by, such as obesity, diabetes and heart disease. Just exercising 150 minutes per week — 30 minutes each weekday — can make a notable difference, Gupta says.

Learn something new. Exploring a new interest or taking up a new hobby does the brain good. Instead of solving puzzles and engaging in online brain games, Gupta suggests taking a class, which will work your cognitive muscles and also offer a social component, which can stimulate your brain.

Build those sisterly bonds. You know that feeling you get when you're bonding with girlfriends or sipping wine after book club, albeit a digital book club during COVID? Well it turns out socializing boosts your brainpower. Gupta points to a study that found that adults who were happy with their social lives were more likely to report an increase in memory and thinking skills in the past five years than those who were not.

Get a good night's sleep. Let's be real. Black women are known for carrying the world on our shoulders and taking care of everyone except ourselves. If we have to stay up past midnight to finish a work project and then get up at the crack of dawn to make breakfast for the family, we'll do it. Yet, chronic inadequate sleep puts us more at risk for dementia, not to mention other conditions including depression and learning and memory problems. Strive for seven to eight hours of sleep a night. Activities that promote relaxation, such as meditation and yoga, can also keep your brain healthy. It's also important to note that researchers have identified links between sleep apnea (a sleep disorder that affects breathing) and dementia. If you think you're experiencing sleep apnea, see your doctor for a diagnosis and treatment.

Develop a brain-healthy diet. Some of the same foods that are good for your heart are good for your brain, Gupta explains. You'll want to avoid a diet that's high in salt, sugar, excess calories and saturated fats and instead fill your plate with fresh whole fruits and vegetables, particularly berries and green, leafy vegetables. Fish and seafood are also brain-healthy foods you might add to your diet.
Keep Sharp: Build a Better Brain at Any Age goes into much more detail about how to pack brain-healthy activities into every day. Though my mom still refuses to give up those crossword puzzles, we've agreed to take Gupta's advice and sign up for a virtual French class.