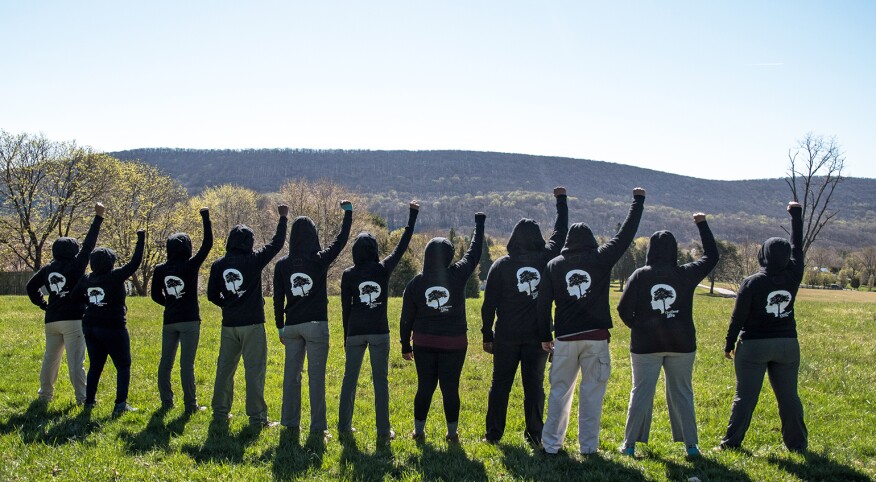 Science says it's an amazing mood booster. But for me, an early morning hike is a transcendental experience. It begins the moment I hit the trail and feel the soft padding of the earth under my feet. The crisp morning air feels like no one's ever breathed it, like the trees made that air just for me. City sounds are replaced with the harmonious songs of the birds, many of which I've learned to recognize. The shrill call of the hummingbird and the ever-changing singing of the chickadees are two of my favorites.

When I'm walking through a dense forest, beams of sunlight sneak through the canopy of leaves and branches overhead and warm my body and soul. This time of year, the wildflowers are abundant, showing off their beauty for those willing to make the effort to see them.

In addition to the physical benefits — the boost in cardiovascular fitness and muscle strengthening, for starters — being outside makes it easy to slow down and be present. When I hike, I'm focused on my surroundings and my breathing, especially if it's a challenging hike.

Stanford researchers have found that even a 90-minute walk in a natural environment can lower our risk for mental illness, particularly for residents of urban areas. Other studies have shown that spending time in nature can improve our creative problem-solving, which explains why I often find clarity on my hikes. It's the one time I get to fully unplug. When I'm in the woods, I'm solely in the woods.

The only thing better than a solo hike? A group hike with girlfriends!
Reduced stress, improved mental focus and clarity and physical activity are things that all of us could use more of these days. But getting out on the trail can be intimidating if you're unfamiliar with the outdoors. Black and brown faces aren't too common a sight out in the woods, but that's changing thanks to groups that encourage people of color to explore the great outdoors and make new friends to share those experiences.

One of those groups is Outdoor Afro. Over the past 10 years, the national nonprofit organization has expanded to include a network of more than 90 volunteer leaders across the country. Outdoor Afro aims to inspire African American connections and encourage leadership in nature by providing opportunities to safely experience the outdoors with a group.

"In a world where many of us are at our day jobs from 9 to 5 surrounded by people who don't look like us, Outdoor Afro is a place where people can connect and be who they are," says the organization's communications director, Yanira Castro.

"Black folks have always been outside. It's a part of who we are, whether it's gardening or sitting on the stoop or playing ball or hiking," she explains. "What's changed — and what Outdoor Afro has had a big hand in — is the media representation of Black people in the outdoors."

Groups like Outdoor Afro welcome folks of all ages and experience levels. Whether it's your first time on the trail or your 50th, you'll enjoy the benefits.

"It's not about how far we go or how fast we go. It's about global community and leadership outside," says Castro. "We want you to come out with us, but then we want to give you the tools to go back home and take your kids out or take your cousins and your auntie out because we've been able to give you the tools to do it yourself."

Other age-inclusive groups like GirlTrek (www.girltrek.org) and Black Girls Hike (Twitter: @BlackGirlsHike) have a similar mission to get more Black people of all experience levels outdoors. If you're nervous about venturing into the woods alone, going with a group is a great way to get started. It's also an opportunity to connect with like-minded people of color who are interested in exploring the natural world.

Living in Colorado, where I have easy access to nature, has had a huge impact on my mental and physical health. I spend as many weekends as I can surrounded by towering trees and flowing rivers, watching the wildlife and taking time to center and reconnect with myself. I hope you're able to experience the same freeing feeling and, more than that, I hope to see you on the trail someday.