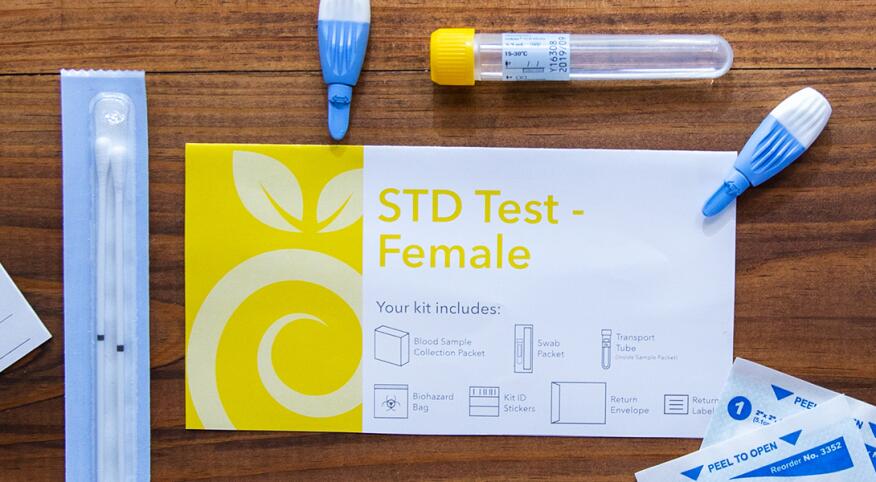 A few years ago, my partner and I had a condom mishap shortly after our relatively new relationship started. We both thought we were sexually transmitted infection-free, but out of an abundance of caution, I went to my doctor anyway. When I requested testing for myriad STIs, she hesitated.



"You're fine," she said, assuming I was in a monogamous relationship or, if not, I was surely using protection. We've been together 20 years, my gynecologist and I, so advocating for myself and convincing her to test me wasn't difficult.



Clearly, I didn't expect to find myself in this predicament after age 40. I figured I'd left "my period is late" panic and "I don't really know this guy" worries well in my rearview mirror. The truth is, according to the Centers for Disease Control and Prevention, in 2017 Black women in this country had higher rates of chlamydia than any other group and the highest rates of syphilis among women. Although HIV rates among all women declined in 2016, Black women still have higher rates of HIV than white women.



Fortunately, I've been a health reporter since the wild and crazy last gasps of the late '80s — when HIV was still a huge, frightening crisis and drug-resistant gonorrhea sounded like the plot for a 24th century sci-fi movie — and my journalistic curiosity far outweighs any embarrassment I might feel about requesting an STI test.



Not so for many women my age and, let's be honest, women of any age. Too many aren't comfortable having this conversation with their doctors. They might not want to admit they or their partners haven't been faithful. Or they're worried about the stigma of having an STI and what their medical team might think of them. So they're reluctant to ask for a screening.



This is where at-home STI test kits come in handy. The kits, widely available online and in most major pharmacies, are pretty easy to use and don't require a doctor's prescription.



With some, an oral sample using a cotton swab is all that's required; with others, users will need to provide a small blood sample by pricking a finger. Still others test urine samples or vaginal swabs. The samples are sent to an independent lab for testing, and shipping is usually free within the United States. Depending on which kit you choose and how many STIs you test for, results typically come back in two to seven business days.



Costs vary too, from approximately $45 for a single STI test to a high of $500 for a comprehensive panel that tests a bundle of STIs, including HIV, hepatitis C, herpes, syphilis, chlamydia, gonorrhea, trichomoniasis, HPV (human papillomavirus), mycoplasma and ureaplasma. Some insurance plans cover at-home kits, though it's more likely to have the costs covered through an FSA or HSA account.



At-home kits that receive high marks from users include Private iDNA ($298 to test for 10 STIs; privateidna.com); EverlyWell ($199 to test for seven STIs with 10 percent off for first-time users; everlywell.com) and myLAB Box ($369 to test for 14 STIs with free same-day physician consultation included; mylabbox.com). Both EverlyWell and myLAB Box are also available at amazon.com, though the online shipping giant doesn't sell the 14-panel myLAB Box kit.



Here's one catch: Though at-home STI test kits are said to be highly accurate (most boast a 95 to 99 percent accuracy rate), they provide only a snapshot of what's happening with your sexual health. If you're experiencing symptoms or the test results come back positive for an infection, you still need to see a physician for treatment. Most STIs can be treated with medication, but left untreated, they can cause other complications and, in the case of herpes and gonorrhea, leave you vulnerable to contracting HIV.



Ob-gyns have seen and heard everything, so there's no need to be embarrassed. As long as you're getting tested in their office or in the comfort of your own home, that's what matters most.