Summer Mocktails So Scrumptious You Won't Miss The Booze!
Grown and sexy drinks don't have to contain alcohol. A top Atlanta mixologist shows how to whip up a trio of tasty sips perfect for entertaining or for every day.
It used to be that if you didn't imbibe alcohol, your beverage options during a night out or a festive evening in were pretty limited: A cup of soda, a cup of water or a cup of juice. Forget about having something beautiful and delicious, complete with garnishes and served in beautiful glassware. Nowadays, any mixologist worth her salt has several nonalcoholic drinks in her repertoire. "A lot has changed in the beverage world. Consumers are more savvy and knowledgeable about the things they put in their bodies," says Keyatta Mincey-Parker, bartender at Bon Ton in Atlanta. "I use the same care with mocktails that I do with cocktails. Fresh is always best — juice, fruit, veggies. You can taste the difference."

Mincey-Parker, known for making some of the prettiest cocktails in the ATL (check them out on Instagram @picturesandcocktails), has created three signature mocktails you and your girls (and your mama and your church ladies) will enjoy sipping and savoring all summer. All recipes make one serving:

Cucumber Crush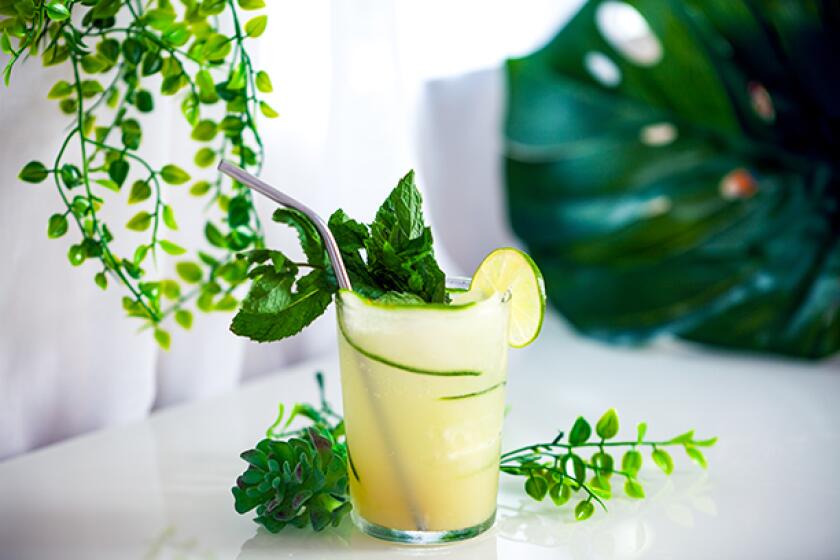 "We drink with our eyes first, so if it looks beautiful, it will definitely taste beautiful," says Mincey-Parker.

3 oz. fresh cucumber juice
¾ oz. fresh lime juice
1 oz. cane sugar simple syrup
6 Thai basil leaves
Club soda
Mint for garnish

To make simple syrup, dissolve sugar in an equal amount of warm water. For example, 1 cup cane sugar in 1 cup warm water. Syrup can be stored in a clean, airtight container in the refrigerator for about two weeks.

To make cucumber juice, peel, puree and strain one cucumber, or use a juice extractor.

Add lime juice, simple syrup and basil leaves to a cocktail shaker. Muddle the basil leaves by gently smashing them with a muddler or a wooden spoon. Add cucumber juice and ice. Shake vigorously and strain into an ice-filled Collins glass. Top with club soda and garnish with a sprig of mint.

Piña and the Ginger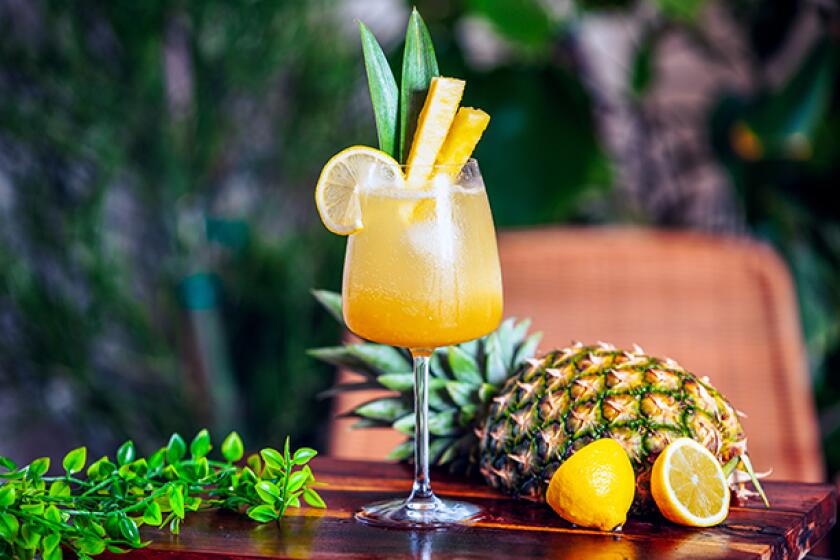 "The ideas for a lot of the cocktails and mocktails I create come to me in a dream," says Mincey-Parker, who is from Liberia. "Then I try to recreate them based on what I have at home. It's all about flavor and color."

3 oz. fresh pineapple juice
1 oz. fresh lemon juice
½ oz. agave nectar
Jamaican ginger beer
Candied ginger as garnish (optional)
Mint as garnish (optional)

Add the first three ingredients to a cocktail shaker filled with ice. Shake vigorously and strain into a coupe glass. Top with ginger beer. Garnish with a sprig of mint and/or a piece of candied ginger threaded on to a toothpick, if desired.

Lavender Lemonade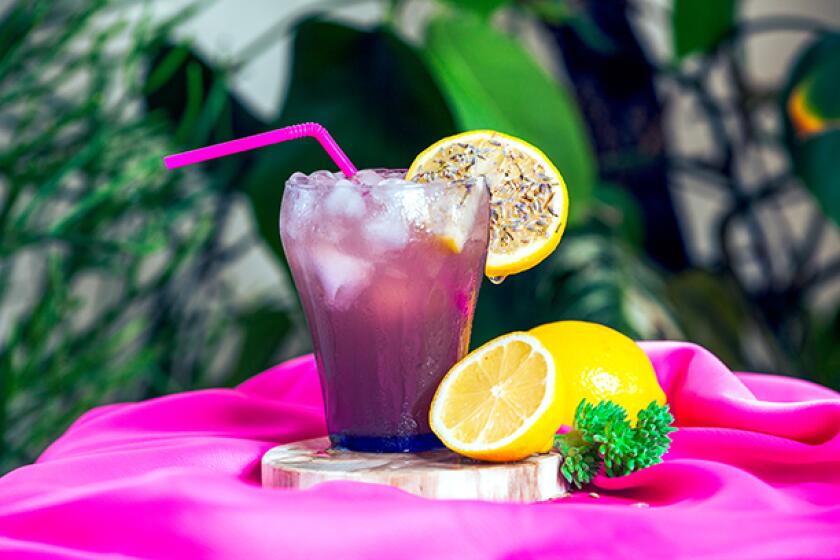 "I love anything lemonade-inspired," says Mincey-Parker. "It tends to be a base for me with mocktails because it's an approachable build for flavors."

2 oz. fresh lemon juice
2 oz. cane sugar simple syrup
Lavender soda (Note: Mincey-Parker uses DRY brand; another brand is Lorina. Available from online grocery sites such as Instacart or Mercato .)
1 wheel of lemon as garnish
Culinary lavender as garnish (Optional. Available where spices are sold; also from Walmart.com or Amazon.com.)

Shake lemon juice and syrup in an ice-filled cocktail shaker. Strain into double-rocks glass and top with lavender soda. Garnish with lemon wheel and edible lavender.