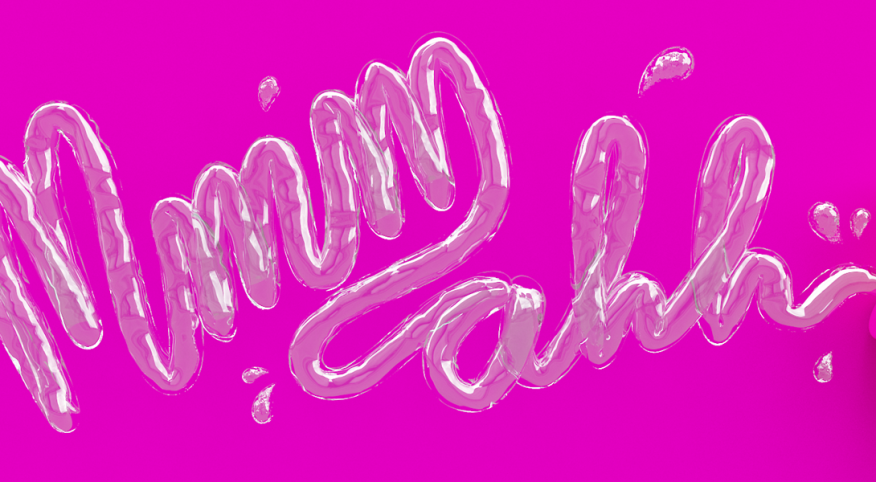 For me, lube is a metaphor for life; I mean, everything is easier with a little lubrication, right? Tequila, for example, is totally my favorite social lubricant. But sexually, well, there's nothing like a tube of lube. Lube makes good loving great, literally smoothing the way for the fireworks to come.

Lube lovers like me know it's the not-so-secret sauce that makes everything feel, and sometimes taste, better. But some women our age avoid discussing their lubrication needs for fear of seeming "dried up." The American College of Obstetrics and Gynecology, however, reports that 3 out of 4 women of all ages experience pain during intercourse at some point in their lives, pain that can often be eased by adding lubrication. So needing lube isn't uncommon. But even if you don't need it, using lube – either with a partner or on your own – shouldn't be, either. Personal lubricants are as much about amping up your sexual pleasure as they are about moisturizing intimate areas.

So how do you find a lube you'll love? First, find your formula. Water-based lubricants are the most versatile because they don't cause latex condoms to deteriorate, won't stain sheets and wash off easily. Silicone-based brands last longer than water-based varieties, so they're ideal for when you want to go all night long. But they're incompatible with silicone toys and may cause vaginal irritation in some women. (They can also stain fabrics, but treating linens promptly with a detergent like OxiClean or a degreaser such as Zep should erase the evidence.)

Then, once you've narrowed it down to a few brands, it's time for a road (or bed, or kitchen counter!) test. My husband and I recently took a few lubes for a spin, and here are some we liked.

For a Strong Finish: Made with eco-certified ingredients in two herbal formulations, Sutil claims to be all natural and paraben- and glycerin-free; even the tube is biodegradable. We loved the rich body glide with horny goat weed, which made my orgasm that much stronger.

For Oral Aficionados: There are eight flavors in Sliquid's water-based Swirl line. We picked blue raspberry, which had a subtle taste that was neither overpowering nor distracting. My saliva mixed with the lube kept things very slippery – a definite bonus for oral sex.

For the Smoothest Ride: Created by sex educator, author and women's health advocate Wendy Strgar, Good Clean Love's organic Almost Naked line uses 95 percent organic ingredients and is paraben- and glycerin-free. Its thick consistency was definitely a hit. Trust me, if ever the going gets rough, this lube will feel like a soothing balm for your lady parts.

For Multitaskers: A silicone-based lubricant with essentially only two ingredients, silicone and a trace of vitamin E, and no alcohol, gluten, glycerin, parabens, scent or flavoring, Überlube was my hubby's favorite for its lightweight, natural feel and long-lasting slip. Bonus: According to the website, it does double duty as a frizz-taming, detangling and conditioning treatment for your hair!