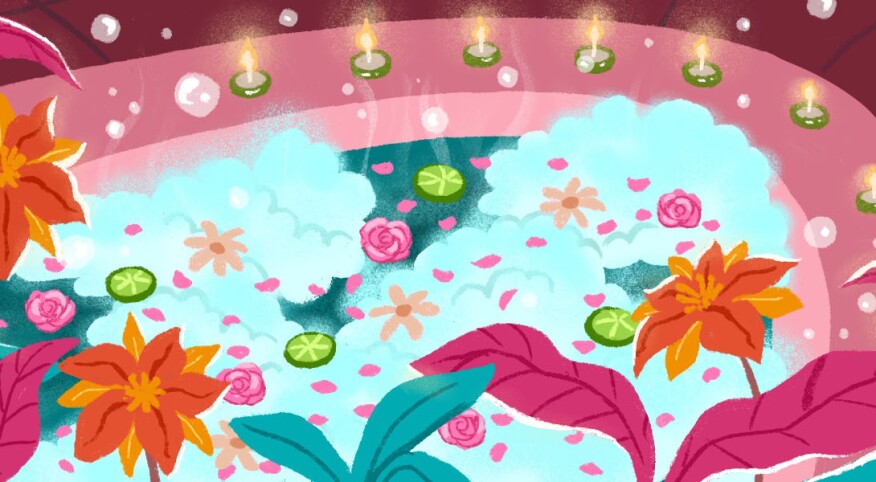 Calgon, take us away! We love a good bubble bath just as much as the next sister. It helps to soak away the stress of the day. And to help set the self-care mood for your bathing beauty time, we've put together the perfect playlist packed with quiet storm, jazzy and neo-soul grooves from Sade, Jill Scott, Ledisi, Norah Jones, Anita Baker and more of your favorites.

So get the Epsom salts, bath bombs or bath foam ready. In addition to inducing deep relaxation, here are seven potentially health-boosting reasons to take a lukewarm, warm or comfortably hot bath, like right now. Very hot baths can strain your heart, so people with prior heart problems should be mindful of the temperature.

1. Baths may elevate your mood.

2. Baths alleviate cold and flu symptoms and may help your immune system fight off viruses. But remember, never get in a bath if you are dizzy or unsteady.

3. Long, hot baths may burn calories.

4. Baths help you sleep better.

5. Lukewarm baths soothe irritated skin and conditions like eczema.

6. For people without a pre-existing heart condition, warm baths can help lower blood pressure.

7. Baths can improve circulation and reduce joint pain.