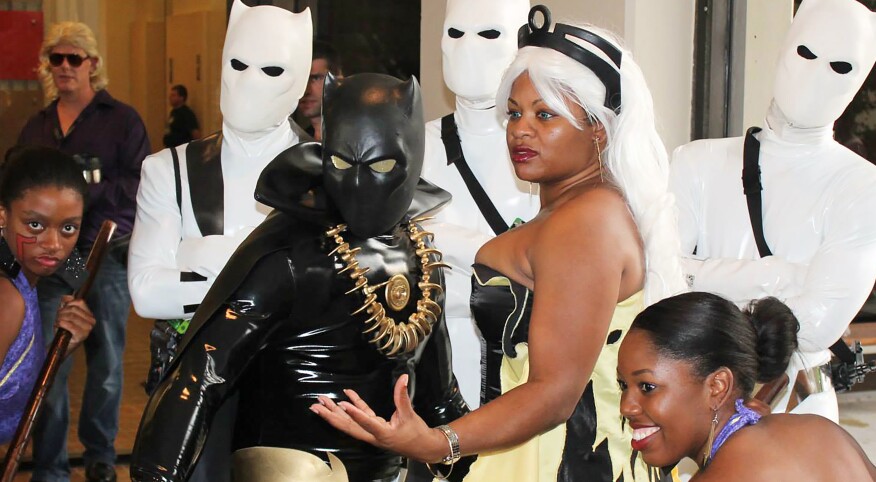 Sometimes I daydream about shaving my head and enlisting in the Dora Milaje (you know, the kick-ass all-female regiment in Black Panther). Not just because my hair maintenance routine exhausts me (it does) or because I wish Wakanda was real (I do). It's because joining all the Black Panther cosplayers at Labor Day weekend's Dragon Con, marching, chanting and presenting arms alongside many versions of T'Challa and other characters beneath the scorching Atlanta sun, is my idea of a great time.



Dragon Con hosts cosplaying congoers of every costume-making skill level dressed as their favorite characters from TV, film, comics, fantasy, sci-fi and gaming. For a proud "blerd" (black nerd) like me, it's the highlight of the year. Comic-Con International: San Diego gets all the media hype and star-studded panels. But Dragon Con is a 24-7 party, built by fans, held simultaneously in five of Atlanta's biggest hotels and scheduled to draw 70,000 people. And, oh yeah, we get celebs too. This year, there'll be appearances from Luke Cage's Mike Colter and Nafessa Williams, who plays a lesbian superhero in the CW's Black Lightning. And I'm looking forward to seeing Gina Torres from Firefly.



I've been going for 10 years now, and I've watched as the number of black and brown faces has swelled from what seemed like a handful back then to thousands last year. And this year, with the popularity of Black Panther, may prove to be our most melanated meet-up to date. For us, cosplay is about expressing our fandom of characters we can relate to. At past cons I've dressed as Storm from X-Men, and I've cross-played as a steampunk version of Iron Man and a female version of X-Men's Cyclops. This year I'm planning to go as Michelle Obama in a black dress and pearls reminiscent of those she wore for her first official White House portrait.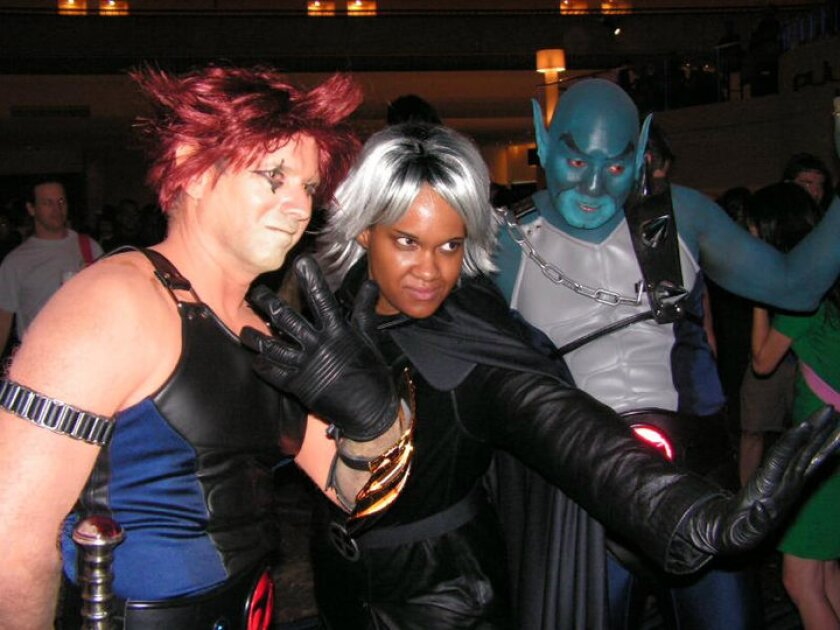 Con days are for shopping and attending panels (count me in for anything to do with Agents of S.H.I.E.L.D.) and for fan paparazzi to snap photos of their favorite cosplayers. Nights are for parties, dancing and, among other grown-folk activities, the annual kilt-blowing contest, which involves leaf blowers and men in kilts who may (or may not) be wearing underwear.

Dragon Con rivals Disney World as the "happiest place on Earth." Geeks from around the world play and party together. (I had a roomie who drove all the way from Canada to cosplay as The Lord of the Rings' Bilbo Baggins.) But it's also an endurance event. For four days you're packed shoulder-to-shoulder with tens of thousands of other congoers, none of us with time to shower twice. There's a lot of sweat. But we congoers are in it, for better or for worse.



In 2011, I took air-conditioned refuge in the geektopian gaming area at the Hilton Atlanta, filled with arcade, miniature and tabletop diversions. Nicknamed the "Hall of Virgins," it's hardly a pickup spot. But I still enjoyed a few flirtatious rounds of Quelf, a nonsensical game where you're forced to say and do everything the cards tell you, with Jason, a familiar face from Con 2009. I shoved my number into his jeans pocket before a group of us headed back to our hotel room, where we donned glow-in-the-dark bracelets and jump-danced on the beds, giddy from exhaustion (and adult beverages). With a suitcase filled with sweat-soaked laundry waiting for checkout in the morning, the only clean thing I had left at that point was a bikini. So, you know, your girl had no choice but to party in a floral two-piece. You'd best believe Jason kept my number. We're married now.



Ten years ago I'd have laughed in your face if you told me I'd end up marrying a white dude from Alabama. But that's what's magical about Dragon Con. We're all different in the real, nonmagical world of Muggles. But at Con, bonded by a passion for fantasy and play, we are family.