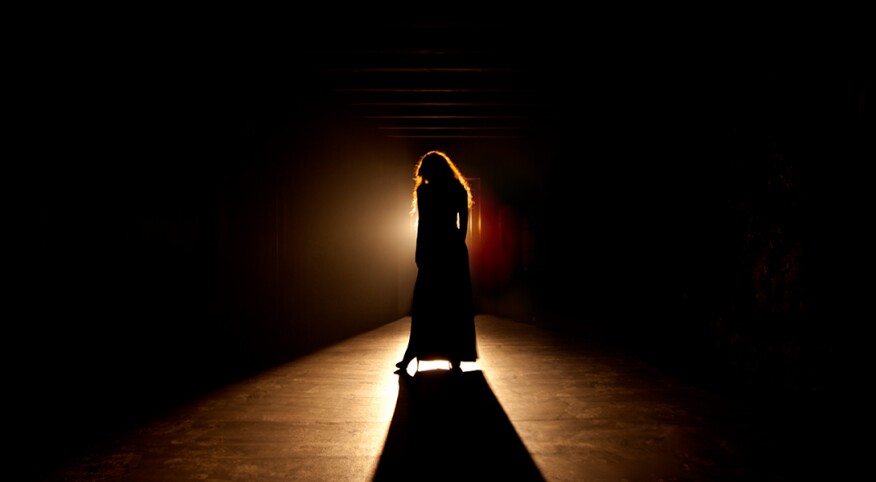 My pulse quickened and I walked a bit faster as I exited the subway at 50th Street and Eighth Avenue. I was on my way to meet three other women to do a dress rehearsal for a production that focused on our experiences in motherhood. Not only were our stories real, but none of us were professional actors. Our production, Mala Madre — meaning "badass moms," not the direct translation, "bad mother" — was brimming with honest emotion.
In just two days, we would debut in front of an audience in Planet Hollywood's screening room on 45th Street and Broadway as part of the Caribbean Association for Resource, Information and Building's My Experience Project. Simply put, we were four moms with kids across the age spectrum, from toddlers to young adults. I was the oldest and, with a 26-year-old son and 23-year-old daughter, the only empty nester.

Connected by a mutual friend who directed and cowrote our interview-inspired piece, we spent about three months getting to know each other and rehearsing via the Zoom meeting app. I lived in Queens, New York, Mayra Lopez and Wendy Martinez lived in different parts of New Jersey with their families and transplanted New Yorker Helen Noble lived in Singapore with her husband and two toddlers. We were four American women of color whose motherhood experiences were also shaped by our individual family ties to Jamaica, Haiti, Ecuador and Puerto Rico.

By the time we met in person two days before our performances on September 22 and 23, 2018, we were already connected. We had been hearing each other's voices and seeing the expressions on each other's faces as we shared some of our life stories on cell phones and computer screens once a week. Almost without realizing it, our group went from strangers to caring sister-friends.

For me, performing in front of an audience again, two months shy of my 58th birthday, was both familiar and a bit scary. As a former dancer who spent a lot of time on stage during my high school and college years, I chose to come center stage again with three considerably younger women, in part, as a celebration of being a recent survivor of stage 1 breast cancer. I was informing the world and reaffirming for myself that I was healthy again and ready to continue living my life while handling whatever challenges came my way.

At the same time, I was embracing my new status as an empty nester. A month before the performance, my husband and I had helped our daughter move across the country to begin studying law at Stanford, meaning our youngest kid was no longer even living on the East Coast. Her older brother had started a career as an associate attorney in Los Angeles a year earlier. Rather than mourn the loss of my mommy status, I felt that performing in an amateur production about the highs and lows of motherhood allowed me to reflect on motherhood in a positive way and see that being a mom would always be a part of me, even as I explore the new territory of being the mother of adults.

The experience of rehearsing and performing in Mala Madre made me feel more alive and connected to my own psyche. It gave me an opportunity to be cleansed and rejuvenated without amnesia about the rough spots in my life.

It was also fun, exciting and empowering to share the stage with younger moms who have children in preschool, elementary school and middle school — all territory that I covered raising my own millennial kids. I felt the comradery that comes from being able to say, "I've walked where you're walking."

Being the oldest truth-teller in our group made me feel like I had acquired three younger sisters. They, in turn, marveled at the prospect of someday having children who are in their 20s. They reminded me that striving to maintain your own individuality while raising children is well worth the effort.