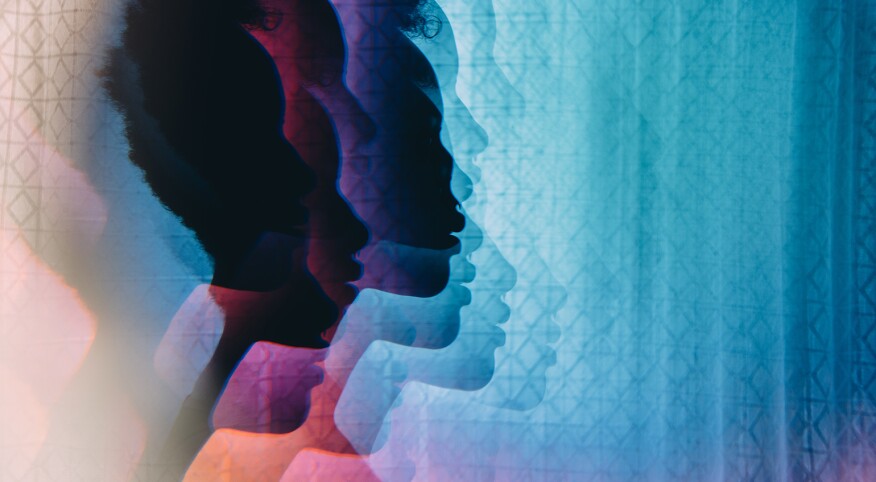 The first time I met with my therapist, I strode into her office in my vintage sweatpants, nestled into one of her armchairs and beamed a smile at her. "OK, I just want to let you know," I said as I tucked my legs beneath me in lotus pose, "I am going to keep you very, very busy." It was the truth dressed up in a little joke, and we both laughed at it in that easy, familiar way Black women have together. But I was serious.

I was there for almost a dozen reasons that started off as one. My daughter had been diagnosed with bipolar disorder. She was failing classes in school and was disinterested in every consequence. As a single mom, figuring out how to help her was burning me out.

But I realized pretty fast that I had plenty of other things to talk about, too. I'd absorbed the stress of being constantly poor and unable to pay my bills. I'd grown up without a father and wondered if some latent daddy issues had kept me single through my 30s. Love had already been a dangerous risk a few times over, and I hadn't been good at picking my partners in it. I'd been stuck on stupid in a situationship with a man who had no intention to commit or be faithful. And I noticed that my recovery time between hurts and disappointments was getting longer and longer. What would have been resolved with a good cry or a 15-minute Rihanna dance break wasn't lifting me out of despair anymore. I saw myself changing and I didn't like how.

So Dr. Bennett and I got to work, one hour at a time, every Friday at 1 p.m. We weaved through childhood memories, unpacked relationship baggage, peeled back fears I knew existed and uncovered a few that had been disguised. More than anything, we challenged narratives I'd been keeping on a mental loop that made me feel small and worthless but, at the same time, remained familiar and comfortable. True to my prediction at that first session, I pushed back against some of the insights that came up in our conversations. I debated. I what-iffed. I backslid. Dr. Bennett patiently let me pedal in place until I was ready to move forward, then guided me into revelation.

Therapy had no projected timeframe when I started and, as it turned out, it was a three-year journey. At the close of one weekly appointment, Dr. Bennett leaned forward and smiled. "Every so often, I like to check in with my clients to see how we're doing," she said. "Is this still beneficial to you? Do you think you still need to come?" Just the thought of relinquishing that safe space made anxiety well up inside of me. I almost clutched at the doorframe as I walked out and I told her as much. "I wasn't kicking you out," she reassured. "I just wanted to make sure we're progressing the way we planned."

We had sorted through all my visceral, emotional things and there was nothing new to probe or reveal. I knew that then, but I confirmed it the next week when I sat in my usual seat at my usual time and she asked me what I wanted to discuss that day. I hesitated, even though I should have in no way been stumped by the question, and I had no suggestions. We were all talked out.

I went into therapy knowing I wasn't going to be completely healed. But I could identify where my wounds were and Dr. Bennett had given me the tools to navigate my experiences in spite of them. So at the end of the session, I took a deep breath and told her I was ready to move on. It was strange to close a relationship that had been so consistent and intimate, but I sensed a shift in myself. My joy — the light inside of me — was evident again, most important to me. In a bittersweet goodbye, Dr. Bennett hugged me and told me she was proud of the work I'd done for myself. I was too. It wasn't the sensation of accomplishment, but I felt like I was better for submitting to the process.

So was my love life. Six months later, I met my husband.

I'd spent a huge segment of my time in therapy trying to climb out of the mental grave of failed relationships. When I turned 39, I made good peace with the statistical possibility that I'd never get married. But when I reclaimed my joy and my light — when I said "maybe" to trying again, even reluctantly, God delivered a new, intense love.

One Sunday in church, a minister preached about how some of us are always in crisis mode, so poised to respond to negative experiences that we can't properly process the good. I realized that therapy helped open me to intimacy and my current happiness. That's why I've chosen to go back and stick with it.