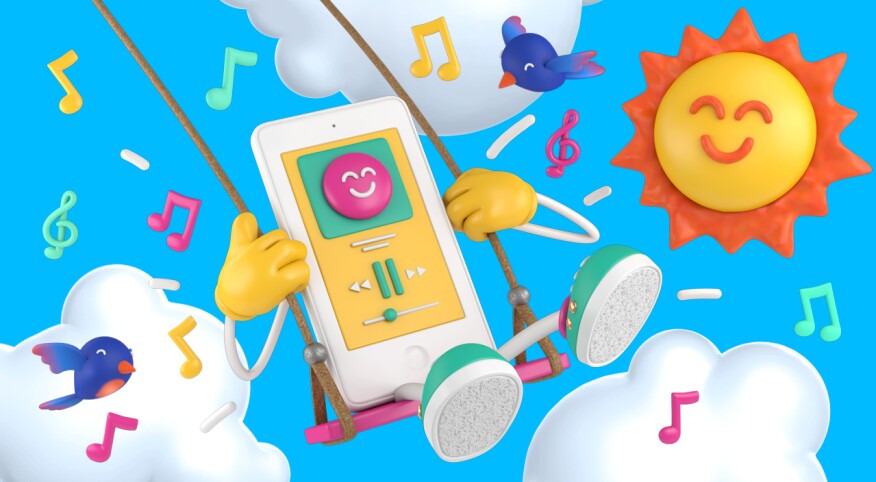 When we make a vow to leave the past where it belongs and focus on what's happening in the present moment, this is called mindfulness. Studies show that practicing calm awareness, free of judgment, might make you happier, relieve anxiety and may even help you reach your weight loss goals.

Sis, please believe it and receive it. Time really is on your side.
Another instantly gratifying way to focus your attention and ground yourself in the present is to listen to music that sparks happy feelings. So use this playlist packed with 36 motivational and inspirational songs by artists we love — like Sade with "Cherish the Day"; Al Jarreau with "Mornin'"; Earth, Wind & Fire with "Shining Star"; Janelle Monáe with "Lettin Go!"; and Patti LaBelle with "New Day" — to support your quest for peace of mind. We kick things off with the shoulder-shimmying groove "It's My Time" by vocal powerhouse Kelly Price, who soulfully sings, "It's my time to rise. It's my time to shine. It's my time to live. It's my time to fly." Meanwhile, thematically spot-on songs like "One Moment in Time" by Whitney Houston; "A Moment Like This'' by Leona Lewis; "Cherish the Moment" by Coretta Bridges; and "This Magic Moment" by the Drifters remind us that time is a precious gift and one that shouldn't be taken for granted.

For more affirmation and motivation to focus on the positives in the present, listen intently to "Calm & Patient" by Jhené Aiko ("I'm satisfied with life. I do not just get by, I thrive. What a miracle to be up and alive."); "Live in the Moment," where Brit R&B star Craig David reminds us that "when one door closes, another one opens"; and "Golden Days," a mood-shifting, jazz-and-spoken-word-fueled highlight by Kem and Jill Scott, where Scott challenges us to rethink our stinking thinking ("What exactly, my dear, are you clingin' to? Some propaganda stating you're going as far as you're going to? That your skies are finite and limited? That your growth is an impossible dream? That your future is inhibited, oh please … Can't nobody decide what your life can move through. This is your time and your challenge. What is it that you want to do?). Facts.

And now that we're older and wiser, doesn't Bobby McFerrin's ode to positive thinking, "Don't Worry, Be Happy," hit differently and have deeper meaning?

The empowering playlist closes with Diana "The Boss" Ross giving us permission to live authentically and on our own terms with "It's My Turn" – "It's my turn to see what I can see. I hope you'll understand, this time's just for me. Because it's my turn."

Yes, Sis, please believe it and receive it. Time really is on your side.