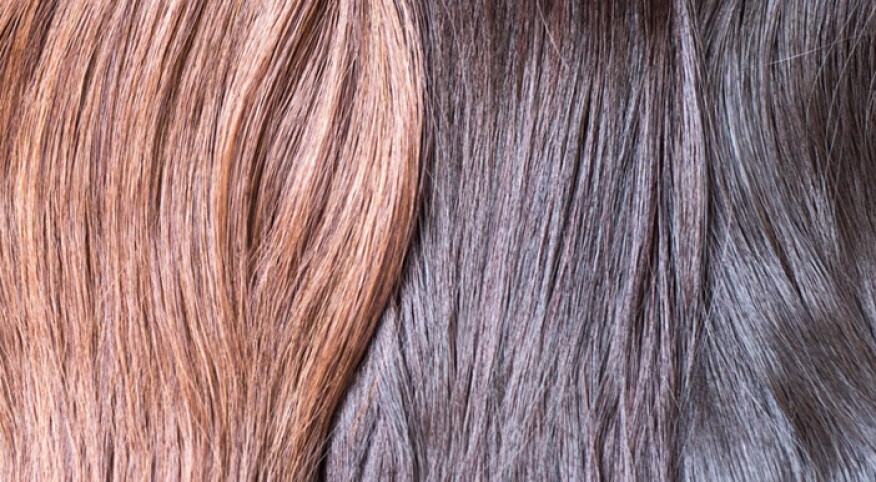 While many of us are still working from home or waiting for our salon to reopen, now is the perfect time to play with different hairstyles and maybe even try a wig. And whether you're a wig novice or a pro, we could all use wig shopping, styling and maintenance tips.

Sisters consulted veteran hairstylist Kim Kimble for tips on how to find the right wig, style it and take care of it. (She also offers a 15-minute online consultation for $50, booked via the Booksy app). Kimble had her own reality series on the WE TV network, and her celebrity clientele includes Gabrielle Union, Zendaya, Vanessa Williams and Sanaa Lathan. She also created Beyonce's bouncing and misbehaving hair looks for her lit Lemonade project. At her full-service Kimble Hair Studio in Los Angeles, and with her line of luxury wigs, extensions and hair products, she gives all of her patrons the star treatment.

"Some people feel better with hair. They want something that looks real and natural, which is why I started making wigs," says Kimble. "I didn't like seeing my sisters walk around wearing wigs that looked unnatural." Here's what we took away from her pro advice:

1. Know which wigs are easiest to install at home. If you're new to wearing wigs, get one with an adjustable elastic strap to secure it. A partial base wig with a strap and machine back, which provides ventilation, is also easier for new wig wearers. Full-lace wigs are great for glamour shots, but wig newbies should avoid them for everyday wear because they are more fragile and have to be pinned and glued down.

2. Achieve a natural hairline. If you're not sure how to glue a wig down, place it along your own hairline. (You may find an online tutorial helpful for this step.) Or wear a style with a bang for a more natural look.

3. Get word-of-mouth recommendations before shopping for wigs online. Some online vendors post wigs that look amazing in photos, and some of those are photos of people's real hair. But the wigs are often cheap in texture and quality. Get as many details about the product as you can before you make your purchase. Ask a wig-savvy friend or stylist for recommendations.

4. Be selective when shopping for synthetic wigs. For a more natural look, pick a synthetic wig that has a little texture. Avoid shiny looking textures. On the plus side, synthetic wigs come already styled and can offer a cute quick fix. Synthetic hair, however, is not going to last as long as a human hair. A quality synthetic wig costs at least $100 — though if you're lucky, you might find one for $60 or $70 — and typically lasts six months to a year. If you've had an allergic reaction to a synthetic wig or clothing in the past, consider a human-hair wig.

5. Choose human hair for daily wear. Human-hair wigs are more versatile and can be worn curly, wavy or blown straight. Expect to pay $500 for a quality human-hair wig, or $200 to $300 for a shorter bob style. But it's worth the investment; if properly cared for, human-hair wigs last for two or three years. A caution: If you overprocess the wig with color or apply a lot of heat to it, strands can break off just as those on your head might.

6. Don't make a habit of sleeping in your wig. If you want to wear a wig to bed (maybe for date night) do so only occasionally and use a satin pillowcase. Otherwise, the wig will get tangled and matted (yikes!).

7. For daily wear, double up. Keep at least two identical wigs in rotation to keep your look fresh and consistent and avoid wearing them out.

8. Wash and dry your wig properly. Hand wash the wig with a shampoo and conditioner that hydrates and protects the hair. Squeeze or wring out your wig like you would a delicate fabric, run your fingers through it and keep combing it as you cleanse. Put the clean wig on your wig head and comb and brush it. Then let it air-dry overnight. Products to try: K2 Beauty by Kim Kimble Untangle Shampoo, K2 Beauty Untangle Conditioner and Creme of Nature Professional Detangling & Conditioning Shampoo.

9. Be sparing with styling products. Silicone-based shine sprays and shine serums can revitalize dull synthetic wigs. Skip gels, hair sprays and styling products that are oil-based or that contain alcohol.

10. Maintain your natural mane. Wash your own hair at least once a week and use a leave-in conditioner.

11. Avoid an itchy scalp between washings. Select a scalp-relief product with essential oils.