The fashion industry is like a never-ending conveyer belt of trends that go just as quickly as they come. The more clothes we keep, the more we feel we have to buy to keep our style fresh. It's a never-ending battle with yourself: On one side, you have that little voice saying, "Buy everything you like, sis!" On the other, the voice of reason tells you, "Don't forget you have bills and a savings account that needs some attention."

Accessories can help us modernize and update our look in any season or circumstance, thereby allowing us to keep our closets simple and timeless. The extra flair and personality they add to any ensemble is a bonus. To help us build up our stash of great hats, bags and scarves, here are seven Black accessory designers. Let's take a look at what they have to offer us.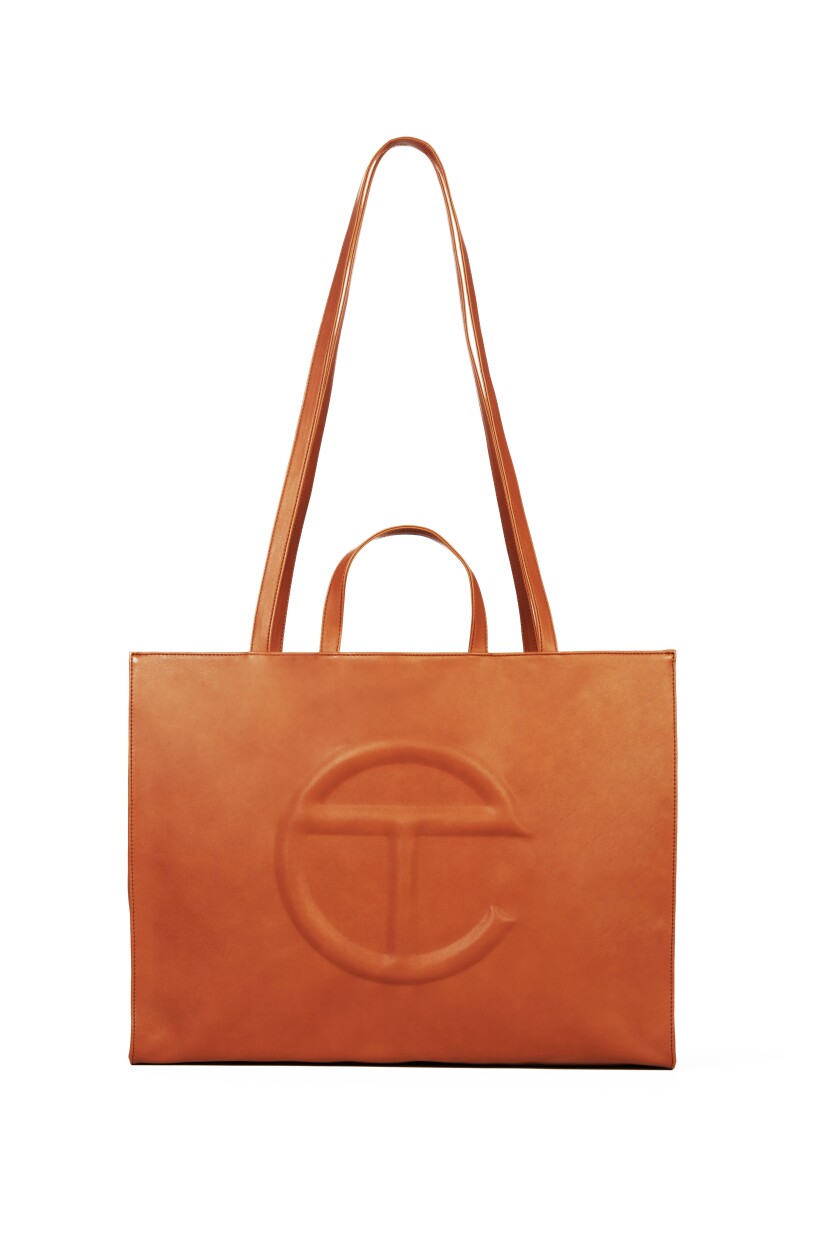 Telfar Clemens
Although he's been designing under his label, Telfar, for more than 13 years, the Liberian-American phenom has recently had the fashion industry's full attention. After winning the Council of Fashion Designers of America/Vogue Fashion Fund prize for emerging talent in 2017, his name hit the headlines and hasn't left. His most recent, well-deserved claim to fame is his unisex shopping bag. Available in three sizes and five vivid colors, it's a standout because of its simple, distinct design — clean, crisp and rectangular. The vegan leather bags range from $140 – $240, depending on size.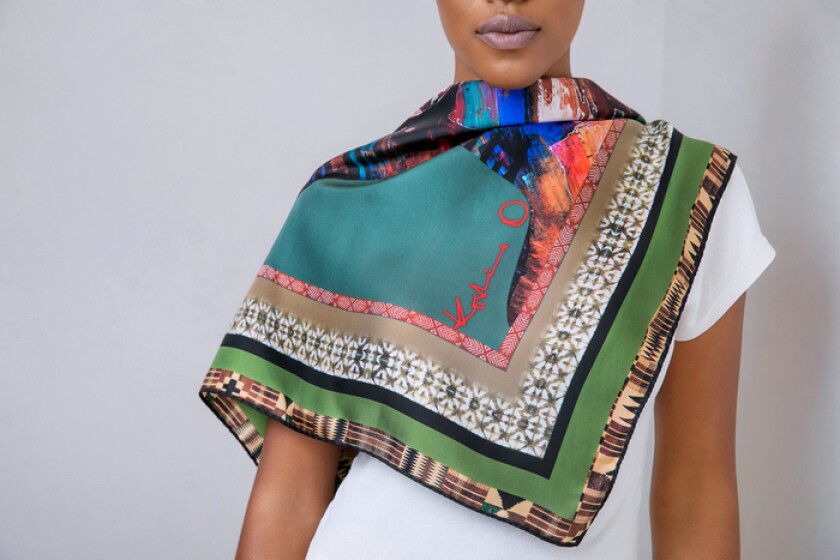 Koshie O
One of my favorites accessories is the silk scarf. Koshie O, who was mentored by Franca Sozzani, longtime editor of Vogue Italia, has created some of the most beautiful patterns. They're artistically distinct, like her red African beaded scarf ($135) that mimics the design of a necklace, but is still luxurious and classy. She also makes what she calls neckties for women, essentially slimmer versions of her scarves in similar prints ($60 to $75).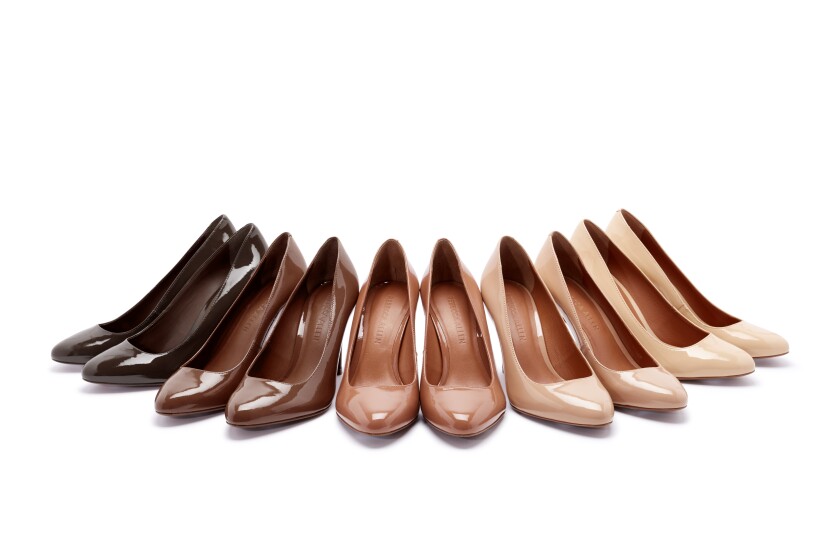 Rebecca Allen
A nude shoe is a permanent part of almost every woman's fashion artillery. For women of color, however, nude often isn't really nude, especially for deeper tones.
Enter Rebecca Allen's line of nude pumps ($250), two-strap sandals ($265) and ballet flats ($225) in five shades that blend with most skin colors. I think this idea is genius. What's even more genius are the classic shapes she chose for her designs. The pumps are a must-have for any time of year but will look amazing with the sundresses we're wearing this summer.

Love, Cortnie
I discovered Cortnie Elizabeth's brand, Love, Cortnie, during my daily scroll through Instagram. One of the most impressive things about her handmade designs is the uniqueness of each bag. Her creations are classic yet right on trend: leopard print statement clutch ($58), studded bucket bag ($168) and oversized roll-down clutch ($165). She also does custom patterns that aren't posted on the website but can be seen on her Instagram page. The self-taught talent, who was mentored by her equally gifted grandmother, went from experimenting on a sewing machine to owning a thriving business, and has built a brand to be proud of.

Taylor Antonio
A self-taught designer from the DMV (D.C./Maryland/Virginia), Antonio is another creator giving us handmade accessories. He sews pieces for his eponymous line right in his living room, and his work proves just how special and unique the creations of homegrown designers can be. A quick browse through his online store or Instagram page reveals his affinity for color and one-of-a-kind prints. Inspired by vivid West African wax fabrics, his bright reversible jackets, infinity scarves and Ushanka hats (ranging from $45 to $185) give us everything we need to transition our summer wardrobe into fall.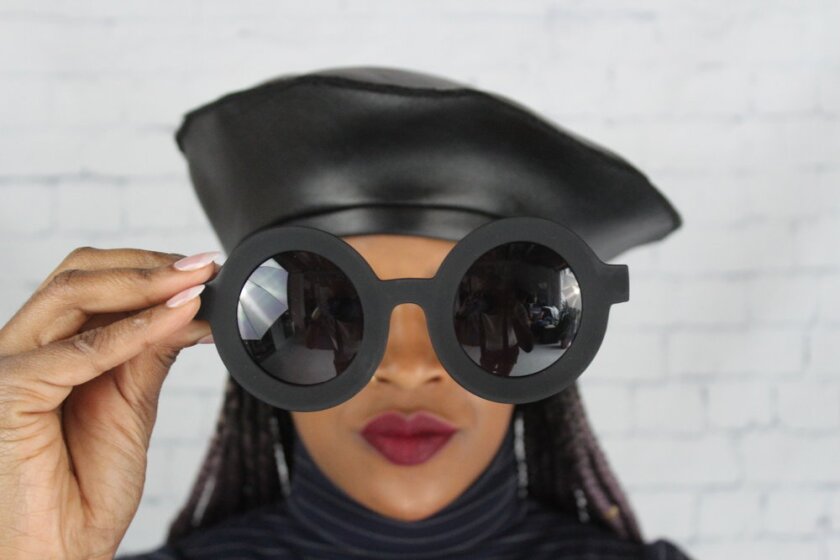 Something by Sonjia
I would call sunglasses summer's most popular accessory. Former Project Runway contestant Sonjia Williams has given us awesome eyewear to rock this season. Her Flossy Sunnies ($19) make me smile, with their rounded black frames and huge circular lenses that are a throwback to 2005. She also sells headwraps ($29) perfect for those days when we don't have time to mess with our hair but still want to look like we care. Although primarily a clothing designer, Williams has created a collection of glasses and hats that show she knows the power of accessorizing.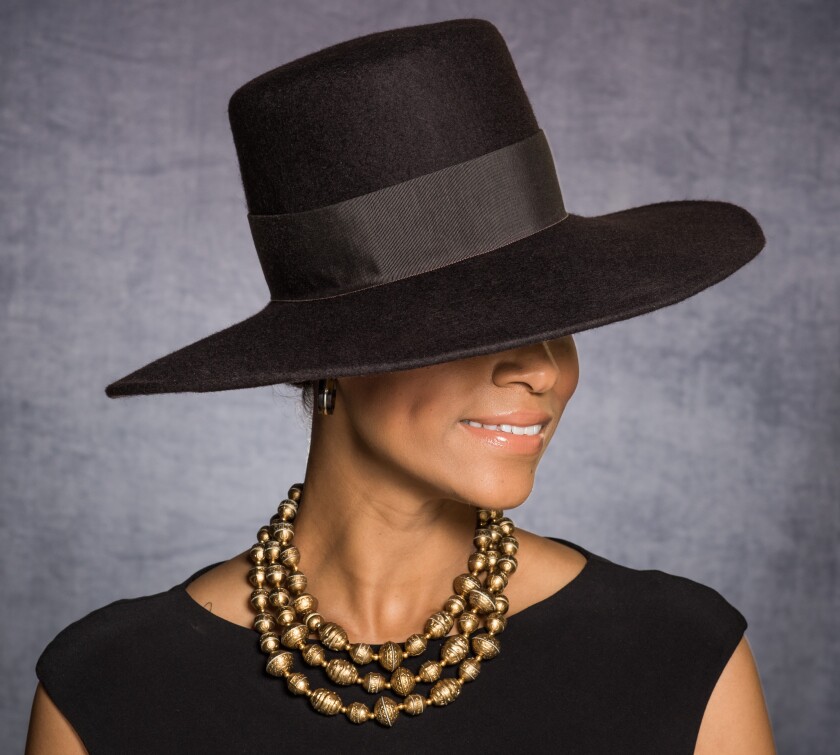 American Hats, LLC
We need hats in every season — for protection against the merciless cold and to shield us from the sun's warm, blinding rays. But finding a good hat that fits your personality, style, outfit and head size can be a challenge. American Hats, LLC, has one of the largest collections of designs I've seen in one place and by designers of color, no less. Led by designing trio Harriet Rosebud, Tim Crawford and Sonesamouth Sanith, the brand offers classic styles ranging in price from $49 to $399, like the AH0422 for when you want to look sleek and chic, and more outrageous styles for the Kentucky Derby or even Sunday brunch.