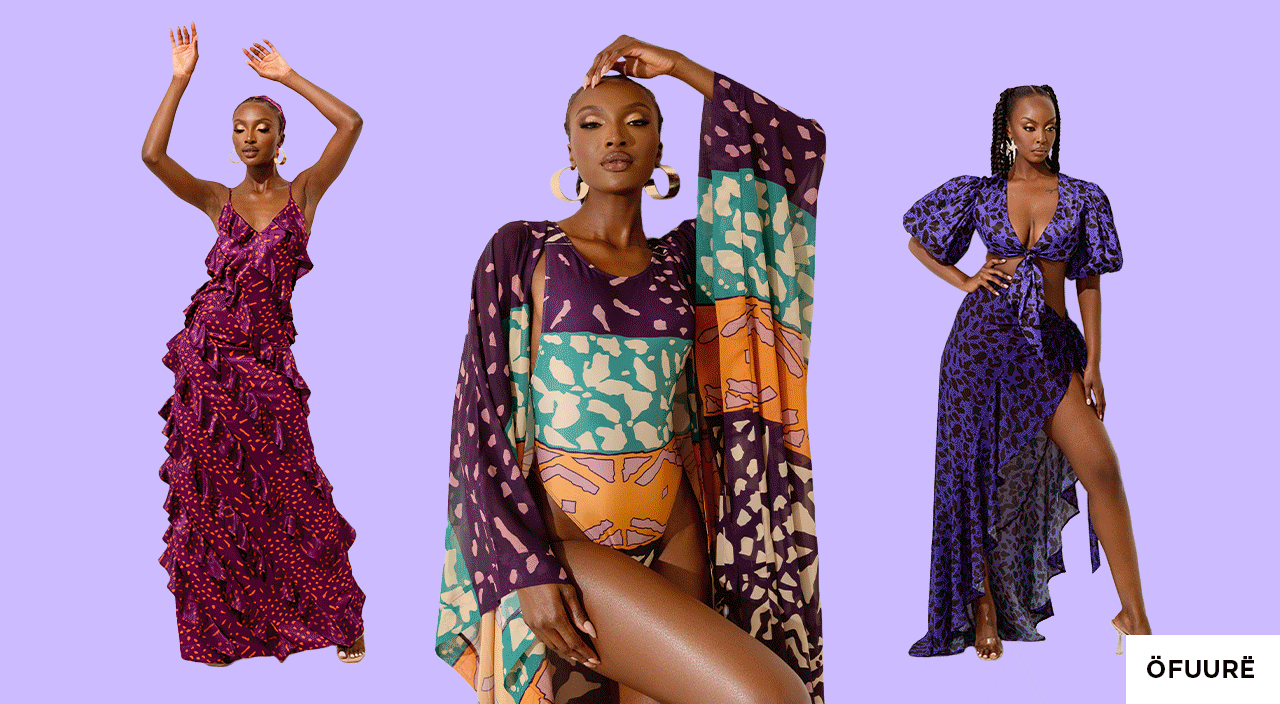 If you want to freshen up your summer wardrobe, look at fashion brands that offer resortwear. Just like it sounds, resortwear is clothing designed for vacationing. But you don't have to be a jet-setter to indulge. With warm-weather staples like elegant caftans, flowy dresses, breezy pants and feminine swimwear, resortwear provides the perfect opportunity to experiment with color, patterns and new silhouettes.

You'll also find a wide range of price points when shopping resortwear. Many brands feature one-of-a-kind styles and accessories, often with luxury price tags to match. Consider setting a price filter when shopping to find items within your budget quickly.

Whatever your budget and plans are this summer — chilling in the Caribbean, cruising the Mediterranean, traveling stateside or staying local — discover new looks at these Black-founded resortwear brands.

ÖFUURË

You'll find almost everything you could want for your summer wardrobe or next vacation at ÖFUURË. The brand features swimwear, printed dresses, jumpsuits, rompers and two-piece sets with unique silhouettes. The line also offers matching headwraps, scarves and many other accessories to complete your looks. Make this a go-to for bold summer style. Ofuure.com.
Priing: Apparel: $60 – $260; Accessories: $20 – $120
Sizing: XS – XXXL




Rebdolls

For size-inclusive and affordable summer items, try Rebdolls. The brand lives up to its "sexy for all" slogan by offering bodycon dresses, figure-flattering swimsuits, matching short sets, cover-ups and more in bright colors and bold prints. Rebdolls.com.
Pricing: Apparel: $25 – $110; Accessories: $13 – $40
Sizing: S – 5X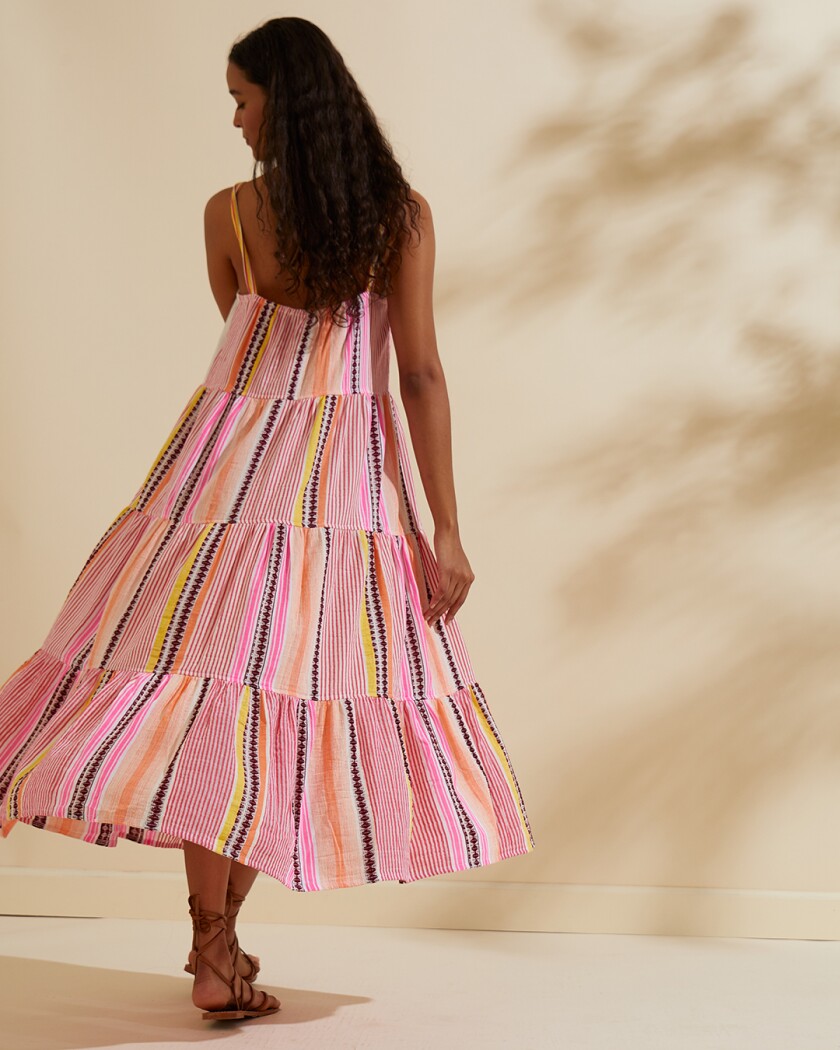 Lemlem

For comfortable and effortless looks, try Lemlem. Supermodel Liya Kebede launched the brand to help preserve and celebrate traditional handweaving in her native Ethiopia. The core collection features lightweight cotton dresses, swimsuits, caftans, short sets and other summer staples in stripes and beachy prints. While each style is poolside-ready, they're elevated enough for a summer night out. Lemlem.com.
Pricing: Apparel: $95 – $495; Accessories: $35 – $225
Sizing: XS – L



Fe Noel

For a sophisticated take on resortwear, check out Fe Noel. You'll find one-of-a-kind swimsuits, printed robes, drapey dresses and comfortable loungewear — all with a luxury vibe. Fenoel.com
Pricing: Apparel: $298 – $1,098
Sizing: XS – XL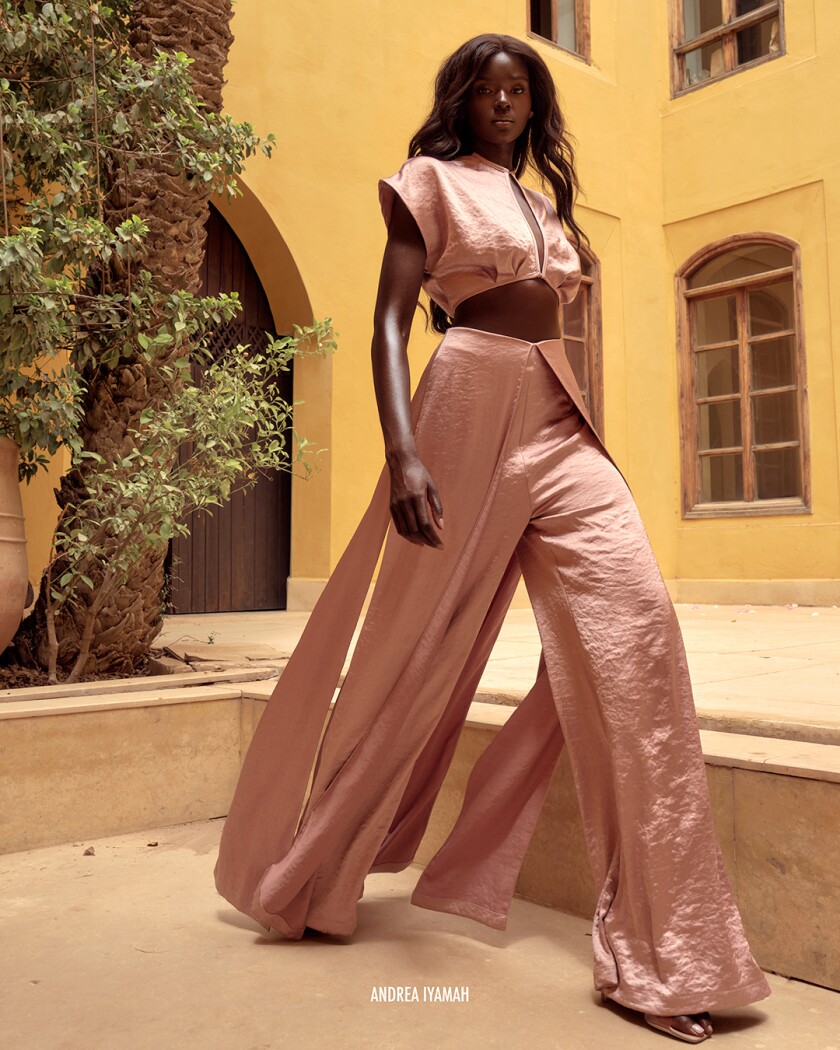 Andrea Iyamah

At Andrea Iyamah, you'll find clothing inspired by traditional African cultures but with a modern spin. With feminine details, bold colors and vibrant prints, each style evokes a spirit of travel and adventure. The brand also offers accessories and unique swimwear. Andreaiyamah.com.
Pricing: Apparel: $170 – $440; Accessories: $85 – $1,100
Sizing: XS – XXXL






Sai Sankoh
Sai Sankoh is known for its beautifully printed (and appropriately named) "Goddess Kaftans." But the brand has many other statement-making looks. You'll find printed wide-leg pants, jumpsuits, cover-ups, maxi- shirtdresses and tops in bold prints and flowy silk blends. This is your place if you're looking for summer styles that will turn heads. The line also includes luxury hats and bags made by Tanzanian artisans that are true works of art. Saisankoh.com.
Pricing: Apparel: $195 – $595; Accessories: $550 – $2,000
Sizing: XS – XXL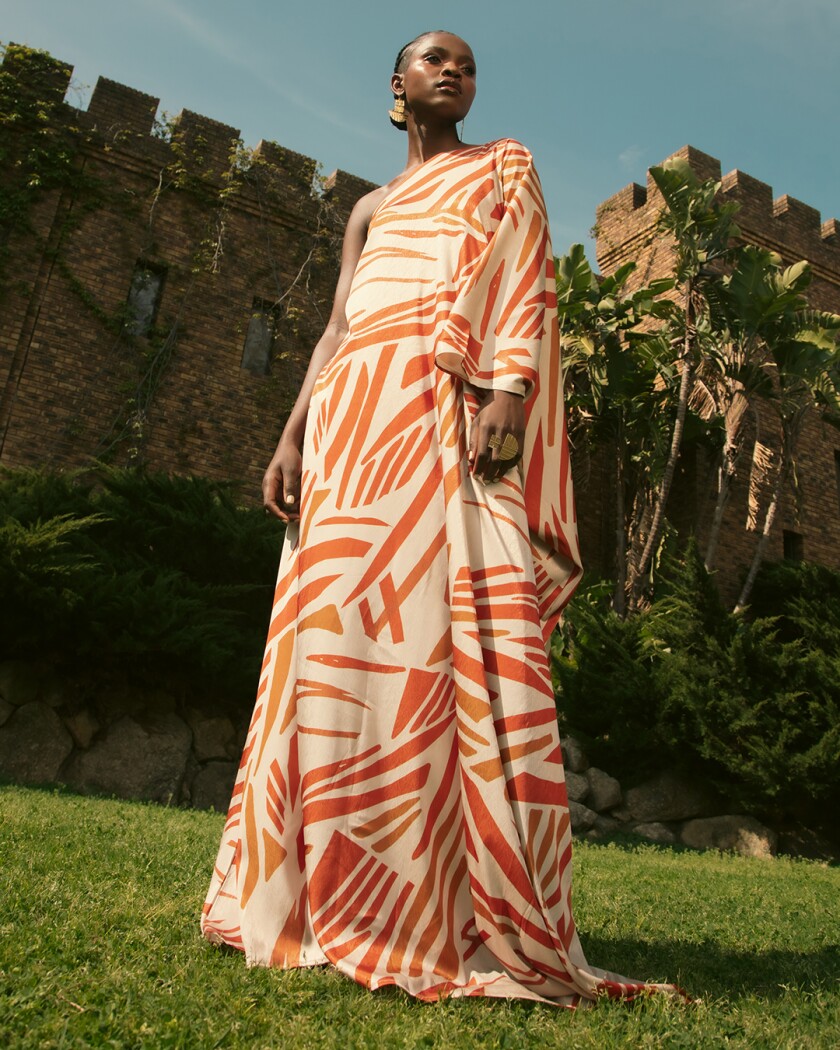 DIARRABLU

Diarrablu is a sustainable brand that aims to combine traditional African artistry with innovative design and responsible manufacturing. The result is a size-inclusive collection of vibrant prints, bold silhouettes, convertible pieces, beautifully crafted accessories and jewelry. Check this brand out for eye-catching looks. Diarrablu.com.
Pricing: Apparel: $135 – $295; Accessories: $45 – $545
Sizing: XS – 3XL
* Prices are subject to change.