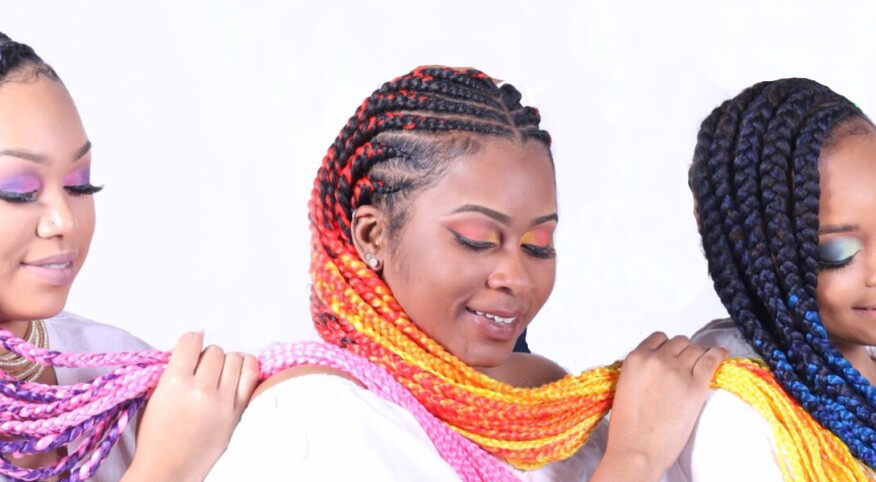 Black women practically invented braids. (Historians date the existence of cornrows back to 500BC in what is now Nigeria.) And we've always woven them into our style and identity.

Now that braided looks are gracing the workplace, the red carpet, the health club, the beach resort and everywhere else, we're seeing even more creative styles. Here are nine talented stylists who put a creative twist on braids using bold color, intricate patterns, stunning accessories and cultural pride. Follow them on Instagram for a dose of #hairspiration in time for your next salon visit.

Shani Crowe

She's a multi-disciplinary artist – photographer, illustrator, mixed-media artist – who also happens to be a world-famous braider. Known for her intricate cornrow styles, Crowe's braids adorn museum walls and some lucky women's heads (think Solange). Follow her to check out her exhibits and see her latest braid creations.



Best Box Braids

If you love this Janet Jackson and Beyoncé favorite, then follow @bestboxbraids for endless options. Short, long, rainbow-colored. If you can imagine it, it's probably here.



Ancestral Strands

The braid boutique based in Brooklyn specializes in "tribal, eclectic and cultural braiding styles."



Cass.braids

If you love styles that showcase precision and elegance, this Jamaican Instagrammer, based in Orlando, is one to follow.



Mara_Stylist

"Your head is my canvas," is what Houston-based stylist Tamarica Gooden tells her clients. Her Instagram feed showcases color and creativity.



Tzipporahbraids

Tiffany Baxter's Instagram feed is full of styles that slay, tutorials and images from hair competitions.



ShellyAfrikHair

Based in Colombia, a country with a sizable Black population, Shelly of Afrik Hair is turning out amazing braided styles on a range of hair textures.



Jalicia­_Hairstyles

Based on the island of St. Kitts, Jalicia showcases artistry that is varied, creative and intricate.



Go to the Mo

This Chicago-based stylist's Instagram stories are as much about aesthetics as they are about hair. Browsing them will leave you feeling like you spent time in a Black hair museum — inspired and loving your locks.