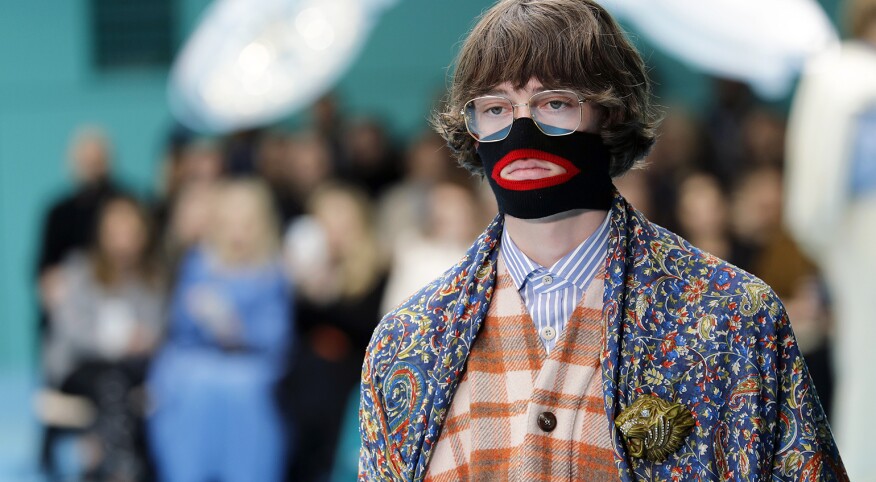 While racial issues like blackface play out on college campuses and in politics, the fashion industry's issue with race is often swept under the rug. Yet, in the past two months, Moncler, Gucci and Prada have all been called out on the Internet for selling high-end garments and accessories that appear to have been influenced by Sambo caricatures and blackface iconography. Burberry even sent a hoodie with strings tied in the shape of a noose down the runway during London Fashion Week.

Fashion has had a tumultuous relationship with race for years. The lack of models of color in the industry springs to mind. In 2013, Malaika Firth became the first Black model to appear in an ad campaign for Prada since Naomi Campbell in 1994. Model and fashion activist Bethann Hardison, who made waves in the fashion industry from the 1960s through the 1980s as a model and talent agent, began speaking out on the contemporary issues of racism in 2007 and eventually founded the Diversity Coalition in 2013. In a 2015 interview Hardison recalled, "Casting directors would send out notices to all the modelling agencies in the city, saying 'no blacks, no ethnics' — we don't want to see them."

But race issues in fashion are more than meets the eye. Cultural ignorance has been shown time and time again, these most recent infractions notwithstanding:

The list goes on.

Luxury brand fashion is fueled by appropriation, capitalism and theft, usually by those that lack culture but not privilege. Brands have regularly stolen sacred designs from cultures around the world. Diversity and inclusion initiatives are the go-to solutions to transform a system that was never meant to incorporate all.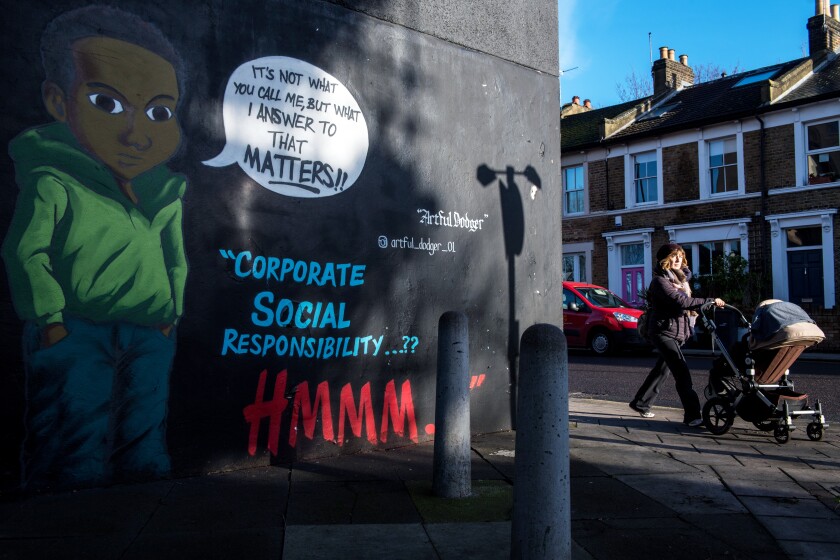 It is clear that issues regarding race and fashion are not new, nor do they pertain only to the fashion houses, but social media is giving voice to critics that would otherwise have been left out of the conversation. Platforms like Twitter, Instagram and Facebook have given rise to fashion fact-checkers who keep brands accountable and give power to people that normally would have been drowned out or discredited.

These social platforms have also allowed underrepresented groups in the industry to bring their own seats to the table. Brands like Dapper Dan, Pyer Moss and Harlem's Fashion Row have taken to social media to share their own experiences and speak out in a positive way against the issues that are happening now. The commitment by these brands to diversity in fashion are clearly more than the PR promises of the past. No longer is "paying homage" an acceptable excuse; reparations are due.

Gucci would know best, after all. After stealing a Dapper Dan of Harlem design and walking it down the runway as their own, the fashion house was called out and sat with Daniel Day to develop a special capsule collection by the designer. This was an unexpected development in the storied history between Day and Gucci. Day launched his legendary fashion career at his Harlem atelier, crafting one-of-a-kind clothing that was equal parts luxurious and embellished, dressing African Americans in the letters and labels that refused them. Dapper Dan, affectionately called "Dap" by the local community, laid much of the foundation for hip-hop and streetwear styles of the 1980s and the decades to follow. Day dressed the likes of KRS-One, Salt-N-Pepa, Spinderella and LL Cool J until nearly all of the luxury fashion labels used in Dapper Dan designs, including Gucci, pursued litigation against the boutique, forcing Day's boutique to close and, until Gucci's rip-off design, sending him into obscurity.

After Gucci's CEO flew to Day's Harlem shop for a meeting, the two parties were back in business with Day committed to helping the company improve its cultural competence and working to make the industry more inclusive.




View this post on Instagram







"Representation is important but understanding how to navigate the nuances of how the world perceives racism is even more so," explains the popular Instagram account @Diet Prada, known for tracking controversies in the fashion industry. "One thing is pretty clear though … given recent scandals, luxury brands operating on a massive global scale need more systems in place to avoid controversies like this. A suggestion for now: More diversity on a corporate level for positions that actually hold power in decision-making and brand-imaging."

Looking forward is to look to the past, and the cyclical nature of the fashion industry is not exclusive to style. Designers like Ann Lowe, Patrick Kelly and Stephen Burrows laid much of the foundation for designers of color to be valued in the industry. In the 1960s and 1970s, African American women dominated runways around the world. But the 1990s ushered a regressive shift backward, spurring a no-holds-barred response by communities of color in the 2000s to make their own labels like FUBU (For Us By Us) and Apple Bottoms, a direct jab to the discrimination that women of color face.

In addition to creating brands, diversity watchdogs and activists like Hardison continue to actively track diversity on the runways and worked with companies to change the visible issues. These efforts have not proved futile; a 2008 New York Fashion Week (NYFW) diversity report by Jezebel noted 12 percent of the models cast were non-white or European. Ten years later, the September 2018 NYFW was the most diverse ever with women of color making up 44.8 percent of the models cast, according to a report by the Fashion Spot.

The latest outbreak of racial terror in fashion has led many of the companies involved to form new councils and make resolutions directed at opening the door to more conversation around inclusion. Dapper Dan of Harlem's online proclamation to help Gucci do and be better spurred the brand's interest in working toward a new inclusive hiring program and fostered conversations with designers and others in the fashion industry. On the other hand, Prada's newly formed diversity council in response to its Sambo baubles will be led by film director Ava DuVernay and artist Theaster Gates. The council is a step in the right direction for the brand, but it still misses the mark. Are there no people actively involved in fashion that are respected and trusted by the brand to lead the charge? The commitment Duvernay and Gates have toward progress for people of color is undeniable, but they are not representative of all people of color and are a strange choice to speak on behalf of a group of people in an adjacent industry. On its face, Prada's efforts are disingenuous, opting for a PR moment rather than working with ready-vested organizations like Hardison's Diversity Coalition already doing this type of work.

As an industry, fashion is evolving to be more inclusive and diverse, but not by their own merits. The continued critique of those who are truly invested in moving the industry forward will be critical in changing the industry from reactive to proactive and finally breaking the cycle.



Photograph by Getty Images