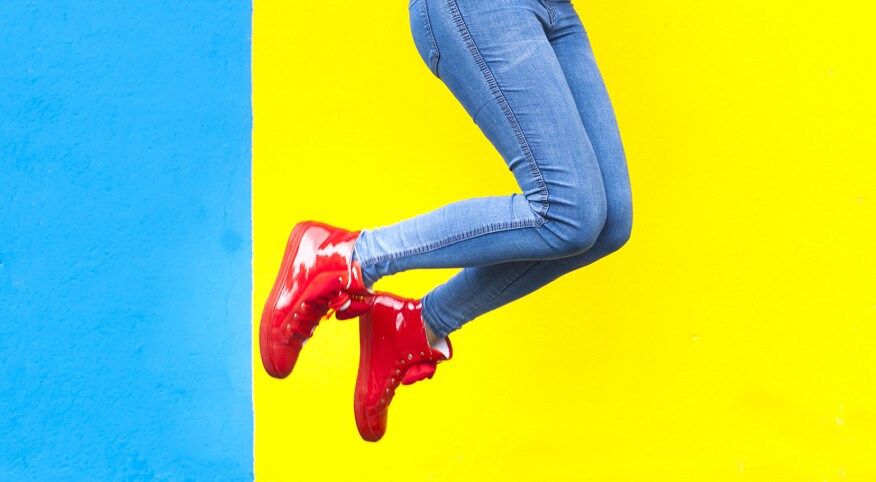 When, at 13, I begged my mother to let me wear high heels, she forbade it until I was 16. By then, my feet were too wide and flat to be comfortable in the ankle-strap stiletto heels I'd coveted throughout high school. In my 20s and 30s I kept buying heels, determined to find the holy-grail pair that combined sex appeal and comfort. But within hours of putting them on I'd be shifting from foot to foot in pain, desperately kicking them off the second I sat down. And by the time I hit my 40s, I knew better than to suffer for style. But I also knew I was way too young and hip for clunky comfort footwear.

So, what's a fashion maven to do when she can't stand stilettos? I became a sneakerhead.

And I'm not the only one. The athleisure trend has spread from simply sporting leggings and track jackets as street wear to pairing sneakers with outfits more suited to the runway than the basketball court. And sneaker style isn't just for the young 'uns. Whoopi Goldberg, who wore Reebok high-tops back in the day in Jumpin' Jack Flash, is often seen flossing in fly kicks on The View. And Black-ish costar Jenifer Lewis wore Nikes with a crystal-embellished sweatshirt and leggings, no less, on the red carpet at last September's Emmys.

"I've been wearing sneakers for 30 years in all of my movies," Goldberg told sneaker fan site nicekicks.com. "I wore sneakers everywhere because it's comfortable! Now, they've become okay to appear in public with a short skirt, in a short dress. I'm just glad to see that it's still happening."

Here are some tips for kicking it comfortably — just like the cool kids.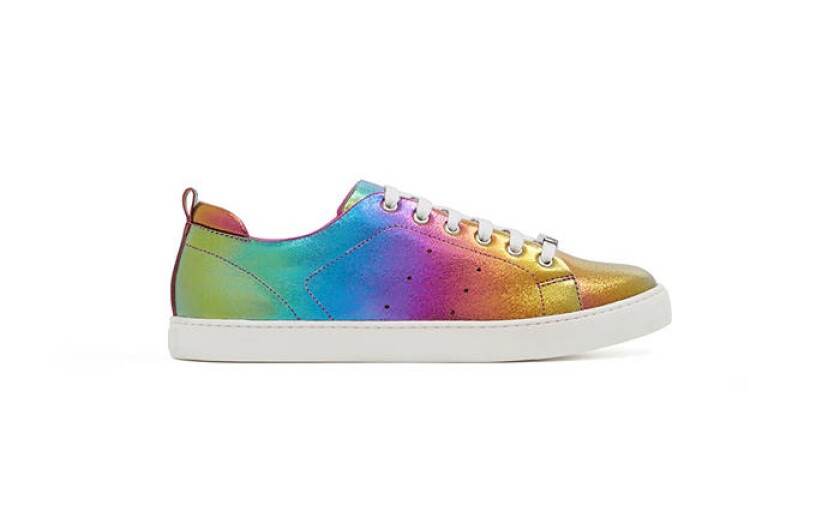 Pick your brand. My mid-life sneaker fixation started in 2014 with a pair of Adidas Stan Smiths in canary yellow with red polka dots. The style, a collaboration with the singer Pharrell, was simple but the colors were eye-catching. And that classic-meets-modern sensibility has made me a fan of the three-stripes brand ever since, and I've got eight pairs of Stans and Superstars in my closet as proof. Count on Nike to release cutting-edge designs, and collaborations with celebrities (Rihanna's Fenty line for Puma; Andre 3000's capsule collection for Tretorn; Kanye West's Yeezys for Adidas) will earn you extra style points. High-end designers including Chanel, Gucci and Versace make splurge-worthy tennies, and look to Steve Madden and Aldo for stylish sneaks that are easy on the budget.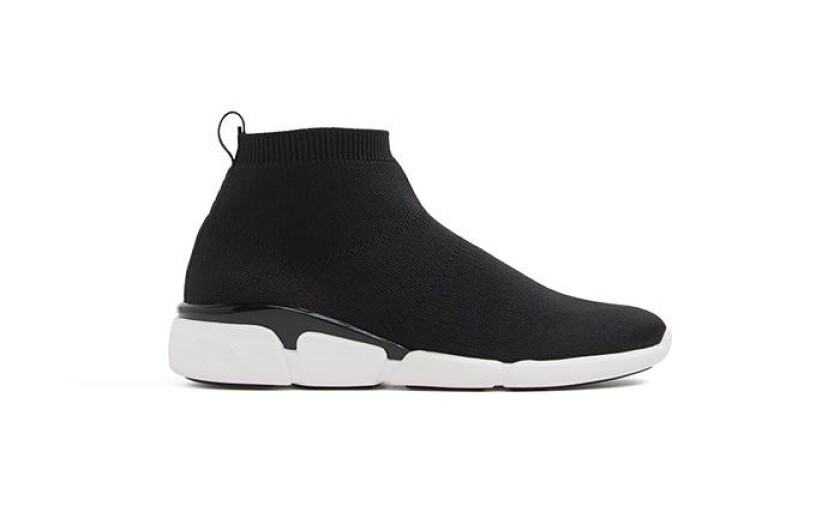 Find your style. Today's fashion sneaks have come a long way from the ho-hum lace-ups you wore in grade school. Hot right now are sleek sock-like styles you simply slip your feet into. ("I like Balenciagas, the ones that look like socks," sings Cardi B in her summer hit, "I Like It.") You can't go wrong with mid- and high-tops from Vans and Converse. And old-school styles like Nike's Cortez and Adidas' Stan Smiths and Superstars have perennial appeal.



Wear them well. Back in the day we only wore sneakers with shorts or pants, but today you can rock them with any outfit. From maxi skirts to minidresses, with a pantsuit to work or a dress on date night, sneakers are a versatile solution for women who want to be cute and comfortable. A white pair is appropriate with any outfit; embellished or color-blocked styles jazz up simple separates; and a black, brown or navy pair is a trendy alternative to oxfords or loafers.

Make them yours. In the same way that a belt, brooch or handbag can elevate an outfit, sneaker accessories are a great way to make your footwear stand out from the crowd. The easiest accessory hack: swapping the standard-issue white or black laces for a hue that complements or contrasts with the color of the sneaker. Feeling sassy? Shwings's washable fabric moustaches, lightning bolts, butterfly wings and skulls lace onto any shoe. When I'm traveling and need to turn my sneakers into slip-ons for ease at security, I turn to companies such as Lock Laces or Hickies, whose stretchy rubber closures come in colors to match every pair I own. And Fringe You's leather kilties lend preppy flair to any pair.