How to Look Fly in a Face Mask
Meet 8 sister sellers who've got you covered with options from matching head wraps to abstract art to animal and African prints. Plus: Makeup, skincare and safety tips.
These days wearing a face mask is a necessary, and in some places mandated, precaution. After much debate and conflicting reports, the Centers for Disease Control and Prevention (CDC) announced amended guidelines to protect against the coronavirus. They now recommend that people wear cotton face masks or cloth facial coverings when going outside and in public settings where other social distancing measures are difficult to maintain, like inside grocery stores and pharmacies.

We may be keeping ourselves and our loved ones safe by social distancing and self-isolating. But we can still look quarantine cute when we venture out for a quick walk or run or to grab groceries and household supplies (good luck finding disinfectant wipes and hand sanitizer).

Before you rock your face mask in a bright color or versatile solid, cheeky print, abstract pattern or regal African fabric, you may want to accentuate those lovely eyes. Give your look a boost by defining your brows like a pro, pumping up the volume of your lashes and applying a little eyeliner. And once you are back home, don't forget to wash your face with a nourishing cleanser, then moisturize. Over time, wearing masks can lead to dry, irritated skin.

When choosing a mask, please leave the N95 respirators and surgical masks for frontline health care workers and medical first responders. You can scroll down for tips on how to make your own face mask. Not feeling crafty? You can browse online where plenty of savvy sewing sisters are creating unique and fashionable face masks.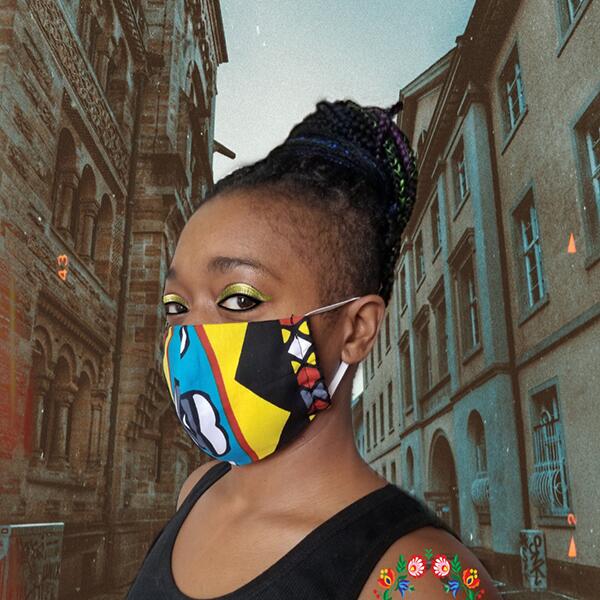 Janice Brown is one such sistapreneur. In order to generate income and "give beauty in the midst of so much loss," the Brooklyn hairstylist started making face masks — available online at Tarbaby Hair Design with fabric she purchased at the Afrochella cultural festival in Ghana. $20 for adults, $15 for children. (tarbabyhairdesign.com)

"While in prayer, I found there was a business opportunity even in hard times," says the 53-year-old, who went to school for fashion design. "I wanted to create something that was useful. I realized that there is a shift occurring around the globe and I needed to shift with it."

Staying safe while supporting Black-owned small businesses is one of the most positive steps we can take right now. Here are seven more fly options for handmade face masks, all created by women of color, some with matching head wraps (yes, please).

Sweet pastels and florals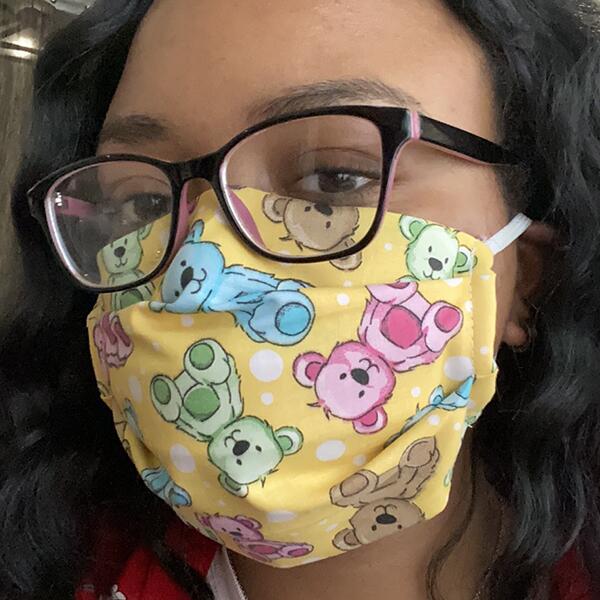 At Lotus Shop by Hynndie, designer Hynndie Ozirus hand sews cheerful face masks in solid pastel colors and adorned with floral and gummy bear prints. $12 for adults. (etsy.com/shop/LotusShopbyHynndie)













Novelty and animal prints
Adjowah Brodie of Oakland Craft Company crafts reversible face masks using vintage-inspired prints and patterns and a hard-to-keep-in-stock leopard print. $16, with free shipping, includes a DIY paper filter insert; buy three or more face masks, get 15 percent off. (www.oaklandcraft.com)











DIY crafter and sewing instructor Felicia Thomas makes sassy masks in sequins and playful prints, plus a fly camo print mask for Bae. $17.50 – $25 (instagram.com/feesewcrafty/)

Matching head wraps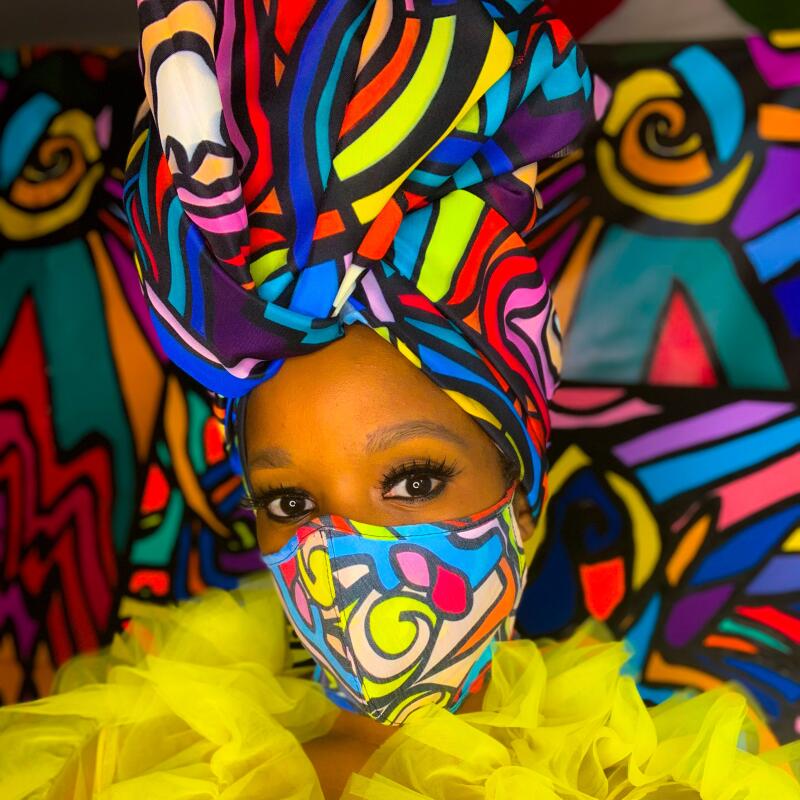 Melissa Mitchell, a self-taught artist in Atlanta, makes vibrant face masks and matching head wrap designs. $25.25 and up; currently restocking inventory. (melissaamitchell.com/shop)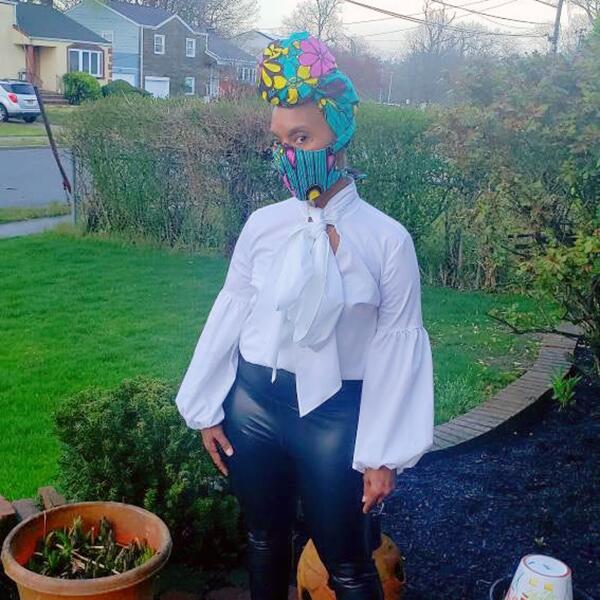 Check out Malacia Anderson's eye-catching Etsy shop, Li-Li's Creations. $40 for an African print face mask and head wrap set. (etsy.com/shop/LiLiCreations)














Solids and classic patterns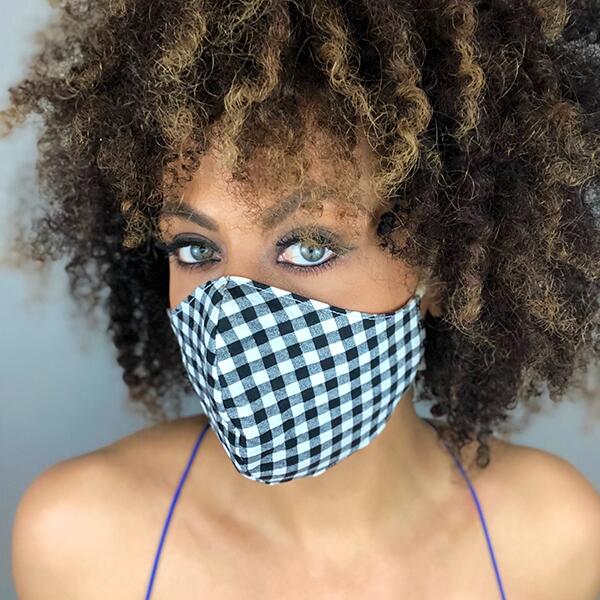 Founded by Candice Cox, Candid Art offers face masks fashioned from 100 percent quilters cotton, linen and denim in solid colors, plaids and polka dots. The company donates masks to essential workers and vulnerable communities through its Masks for the Masses program. $14 – $22 (candidartaccessories.com)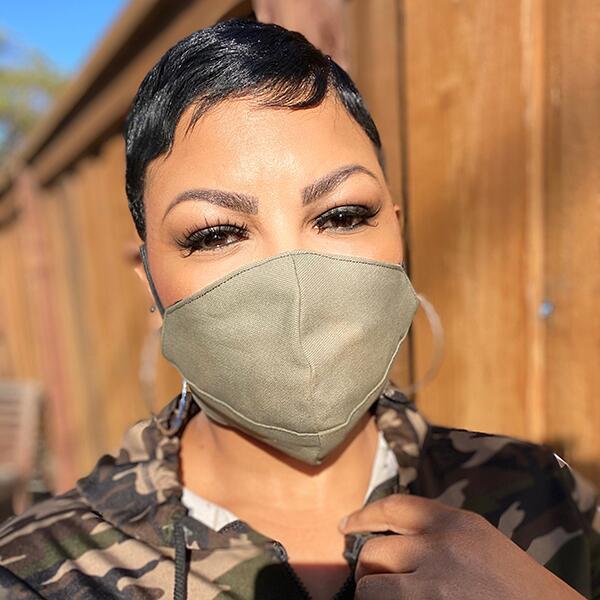 For her namesake brand, Taylor Jay has created chic reversible face covers using leftover fabric from her 2019 Kotton collection. For every mask sold, one is donated to a health care provider, senior or person in need. $21 (taylorjaycollection.com/products/cotton-face-mask)









DIY face masks

Two other options that are readily available are to cover up using your favorite scarf or to make your own mask. For safe wearing, here are a few tips to keep in mind:

According to the CDC, cloth face coverings should

● fit snugly but comfortably against the side of the face

● be secured with ties or ear loops

● include multiple layers of fabric

● allow for breathing without restriction

● be able to withstand frequent washes in the washing machine and spins in the dryer, without damage or changes to the mask's shape