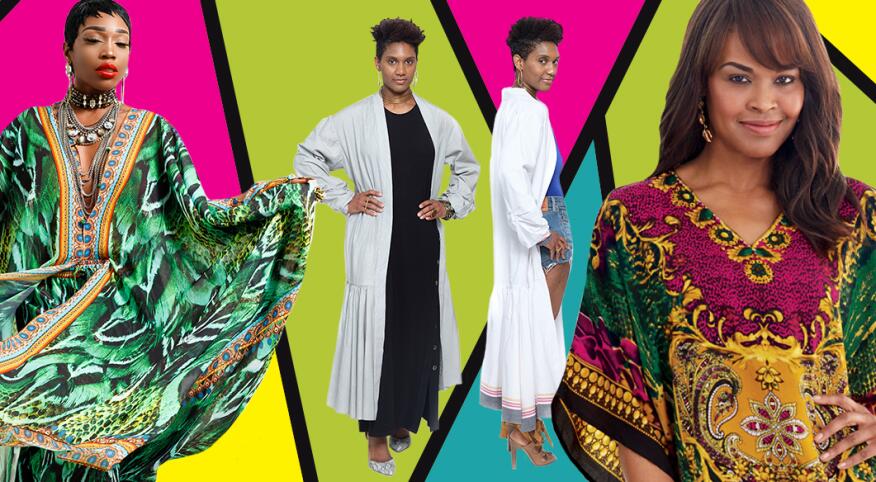 Very few styles can take you from a day at home to an evening out. But the caftan does the trick — all while flattering your curves, providing comfort and giving a nod to our culture.

Traditionally a long, loose-fitting dress or robe that's often printed or embellished, the caftan (or kaftan) is worn across North Africa and the Middle East. Caftans became popular in western cultures during the 1960s and 1970s when style icons of the day, like the Queen of Soul herself, embraced the chic look. A few years ago, when celebrities, including Beyoncé, Alicia Keys and Chrissy Teigen, were spotted wearing caftans, the style experienced a resurgence. Since then, they've become a modern-day wardrobe staple, with the word itself becoming a broad term for a fashionable loose, flowing tunic or robe.

Caftans are a bit self-contradictory. They manage to be effortless yet glamorous. Forgiving in fit but flattering. Simple yet ornate. And the style looks just as fierce and fabulous on petite frames as it does on plus-size figures. Today's interpretations come in a variety of fabrics, lengths, patterns, fits and details, making it an ideal piece to incorporate into any wardrobe and lifestyle. You can throw a caftan on for a leisurely day at home, a sunny stroll on the beach or dinner alfresco.

So whether you want to upgrade your at-home look, channel your inner Aretha or dress like an African royal, consider scooping up a caftan or two this season.

Here are seven styles to consider, many designed by us, for us. Check the websites for even more fab looks.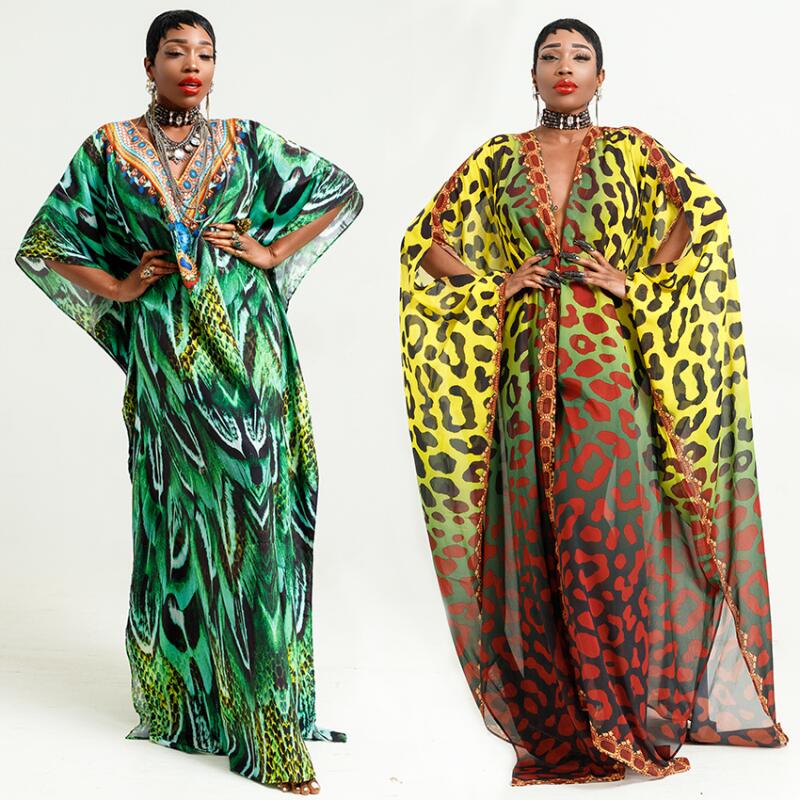 Bold and beautiful

This printed caftan by Sai Sankoh is perfect for when you're feeling bold and you want to show it. The flowing fabric drapes over your beautiful curves while the maxi length flatters both tall and short figures. Sankoh's box kaftans are usually one-size-fits-all and come in a variety of prints and fabrics. If you're feeling a little extra , also check out the brand's goddess kaftans.

Camilla Kaftan in Brazil Print (left), $195; viscose chiffon Nawara Goddess Kaftan
Nawara Print (right), sale price $295.00 Sai Sankoh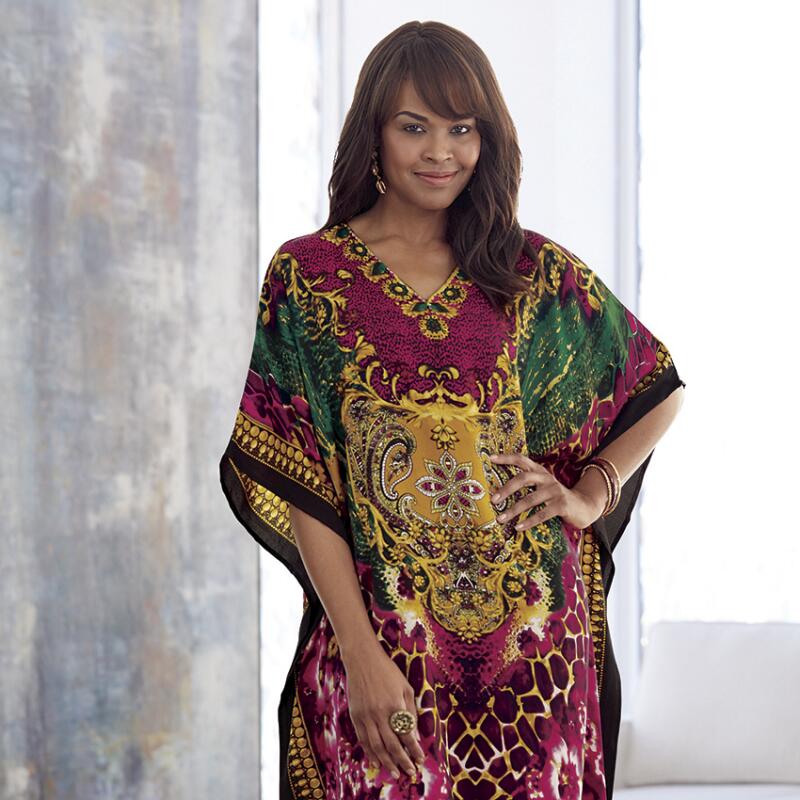 Budget-friendly

Slip into this printed caftan by Ashro for instant comfort and glamour. The flowing silhouette will hug your curves in all the right places, while the beautiful print works for any occasion. At this affordable price, you may be tempted to browse some of the company's additional caftan styles.

Majestic Caftan, $19.99, Ashro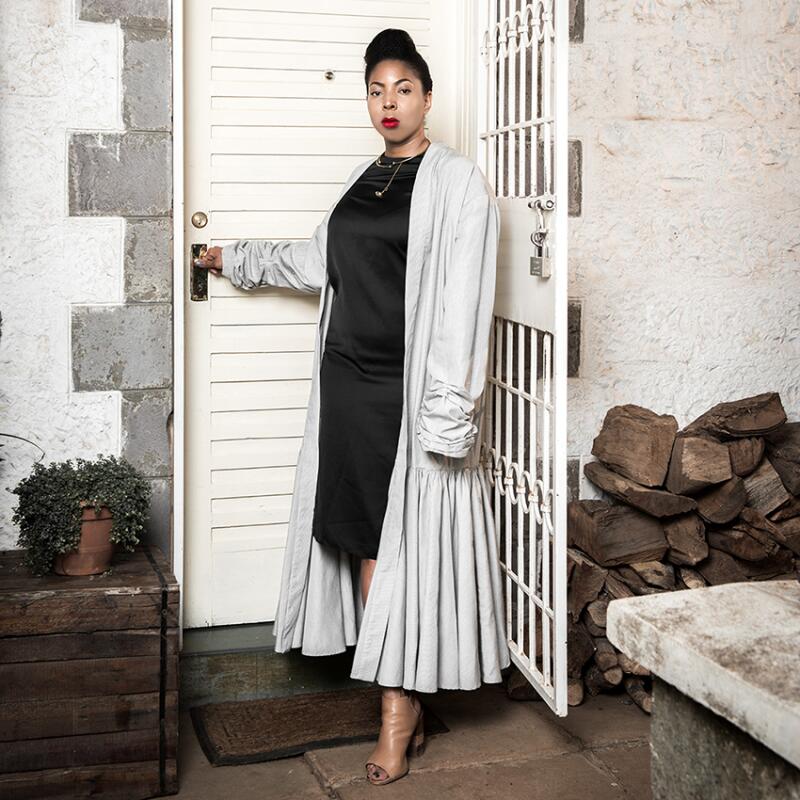 Works with everything

This robe-style caftan by Shop Oasis NYC can be thrown over just about anything and can truly carry you from a day at home to a night out. Made in lightweight kikoi, a cotton fabric from Kenya, the ruched sleeves and hem detail elevate a classic silhouette. And the easy, relaxed fit flatters multiple body shapes. Available in medium and large and two colors: grey and white.

The Diani Robe, $135, Shop Oasis NYC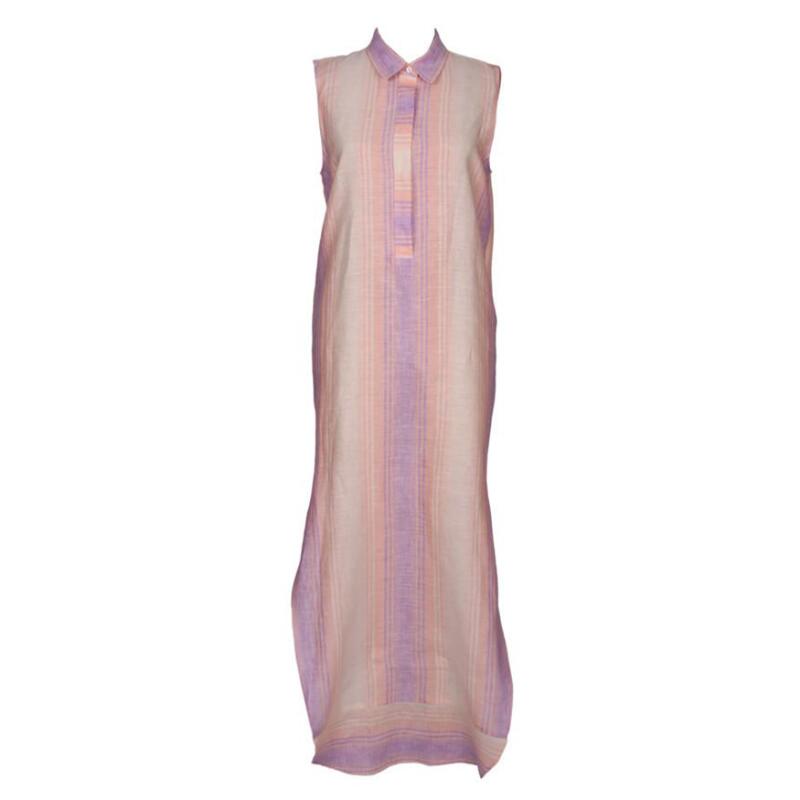 A sleeveless take

The button front on this sleeveless caftan by Royal Jelly Harlem is a fun and versatile detail. Wear it buttoned up for a conservative look or open up a few buttons depending on your mood. The vertical stripes, maxi length and side slits do wonders to elongate any silhouette, while the pastel colors and linen fabric keep things light and airy. This caftan is available in small/medium and medium/large.

Ume Super Maxi Briland Stripes, $145, Royal Jelly Harlem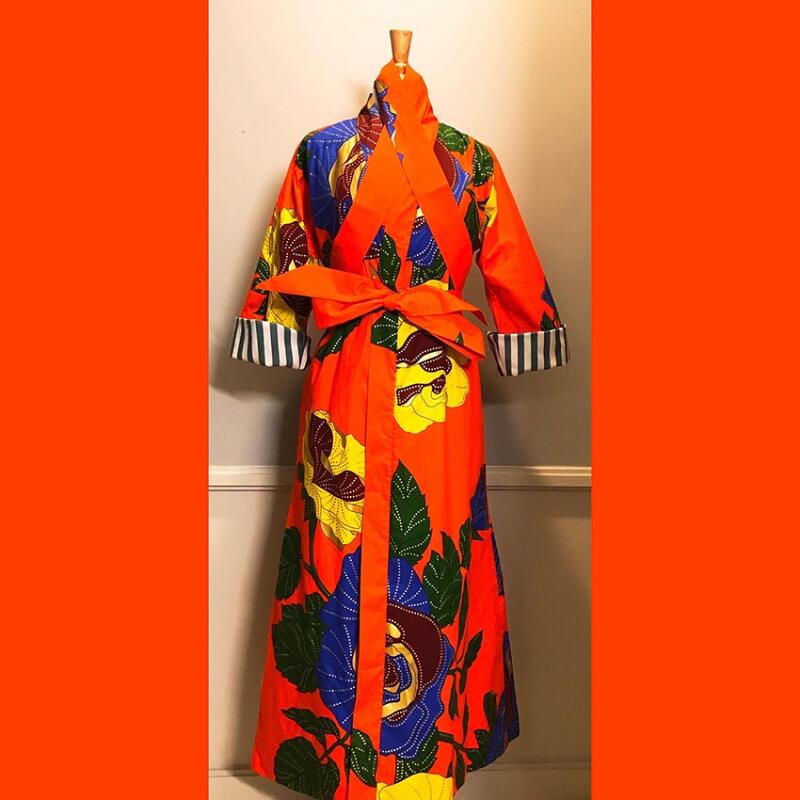 Custom luxe

Made in authentic African wax prints, this custom-made caftan by Junny is loaded with wow factor. The bold print and floor length will make you feel like royalty, while the contrast lining brings a playful detail. This style is custom-made to your measurements and is subject to available prints at the time of order.

Orange Floral African Print Caftan, $375.00, Junny