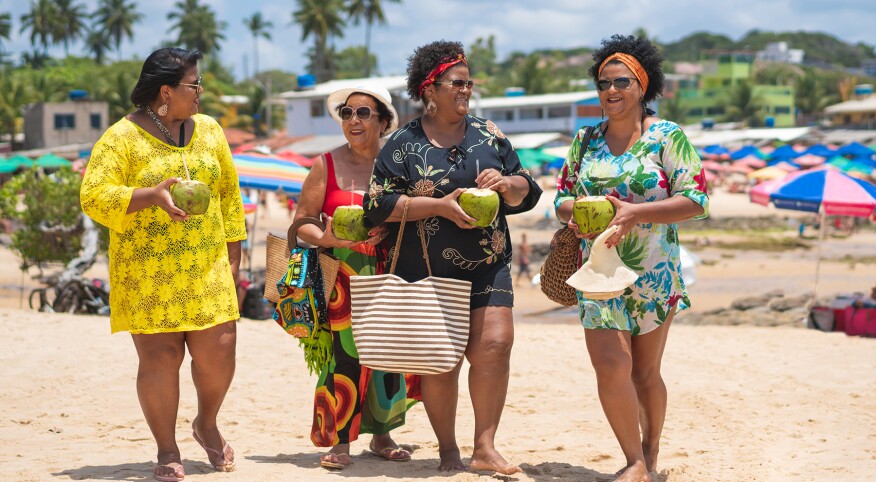 I don't know about you, sis, but, as Lenny Kravitz sings, "I want to get away / I want to fly away / Yeah, yeah, yeah"!

Over the past few years, maybe you've been enjoying staycations or keeping your travel plans close to home. But now you're ready to branch out, reconnect with your sister circle and show off the cute swim and resort wear you've had stashed in your closet. So dial or Zoom up one, two or a few of your best girlfriends and get ready for a sun-soaked getaway. To prevent your plans from being literally dampened, keep in mind that hurricane season runs from June through the end of November, and peak travel season for the Caribbean is typically mid-December through mid-April. If fewer crowds and cheaper flights sound like your jam, consider booking your island escape during the shoulder or off-peak season.

Before you leave, check for travel restrictions for each destination and requirements for proof of vaccination or a negative COVID-19 viral test.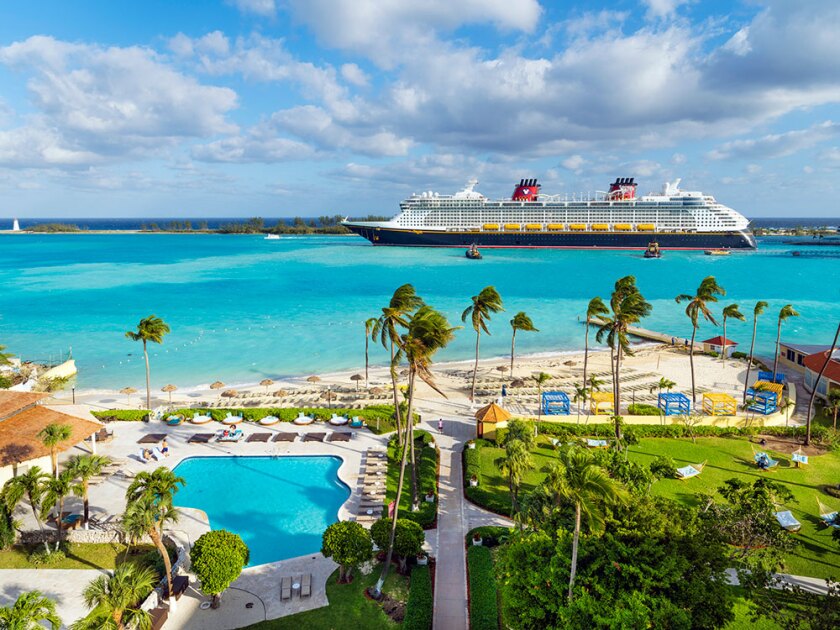 Nassau, The Bahamas

If you haven't been to Nassau in a minute, it's time to revisit this busy capital city. There's no shortage of white sand beaches, shopping and good grub. And if you come during the high season, plan to catch a Junkanoo street festival and parade the day after Christmas (known as Boxing Day) and on New Year's Day, as well as on select Saturdays during the summer. Known for lively music and elaborate costumes, this vibrant celebration of Bahamian culture dates back to around the early 1900s, when it became a Christmastime tradition for the island's enslaved people to celebrate their ancestry through drumming and dance. For a quick excursion, hop a ferry, take a water taxi or walk across the toll bridge to Paradise Island, home to the grand Atlantis Paradise Island resort and water park (day passes are available).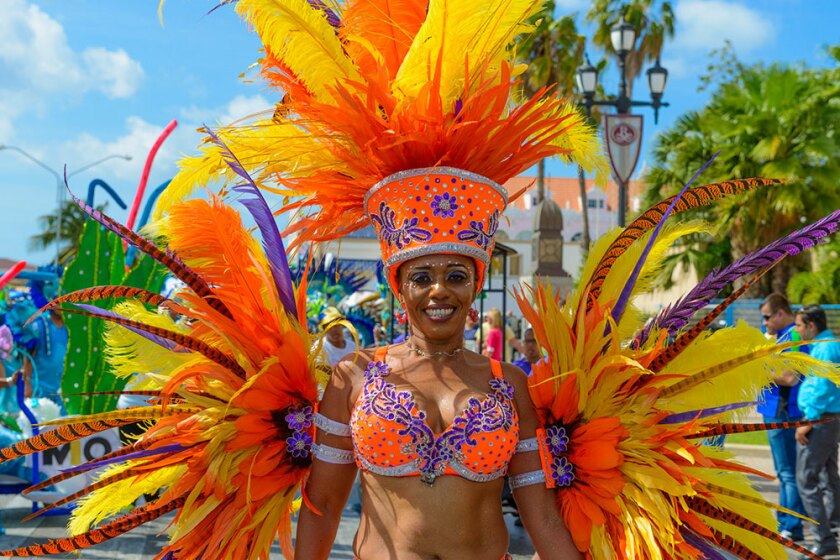 The 3 ABC Islands: Aruba, Bonaire and Curaçao

The ABC Islands are desirable destinations because of perennially warm temps, a landscape that varies from tranquil blue waters to arid desert, and a desirable location outside the hurricane belt. Each of these picture-perfect Dutch islands has a distinct culture. Dubbed "one happy island," Aruba boasts friendly folks, global cuisine, and ATV tours and water sports for thrill seekers. Bonaire is a haven for scuba divers, snorkeling enthusiasts and fans of pink flamingos. And Curaçao is known for its colorful Handelskade waterfront strip, haggle-friendly shops and a melting-pot mix of African, Caribbean and European culture.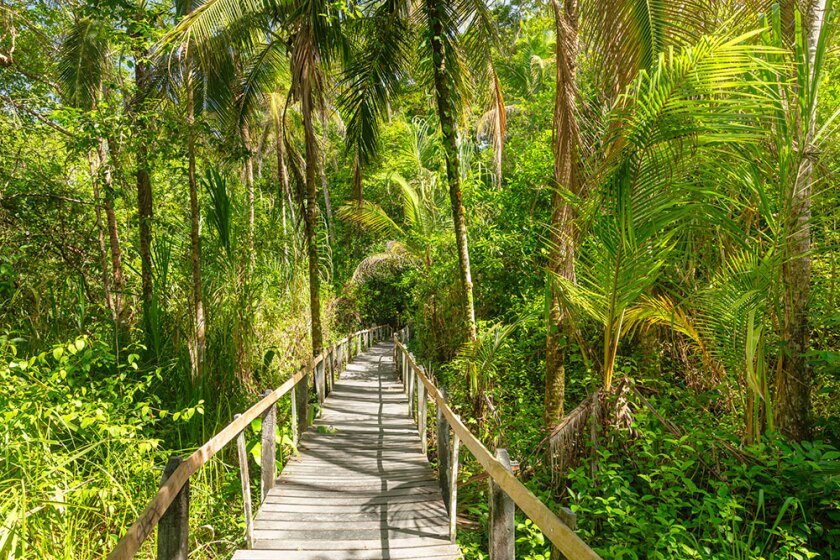 Limón, Costa Rica

In Limón, get a taste of Costa Rica's pura vida (pure life) and immerse yourself in the region's rich Afro-Caribbean culture. This laid-back province pulsates with steel drum and reggae riddim, and is a tropical paradise with white sand beaches, lush mountains and balmy rain forests. Near Puerto Limón, the city overlooking the Caribbean Sea, you'll find museums, grand architecture, national parks and a sloth sanctuary (look, but don't touch). Insider tip: Limón is hot and humid year-round; however, the dry season is from February to March and September to October.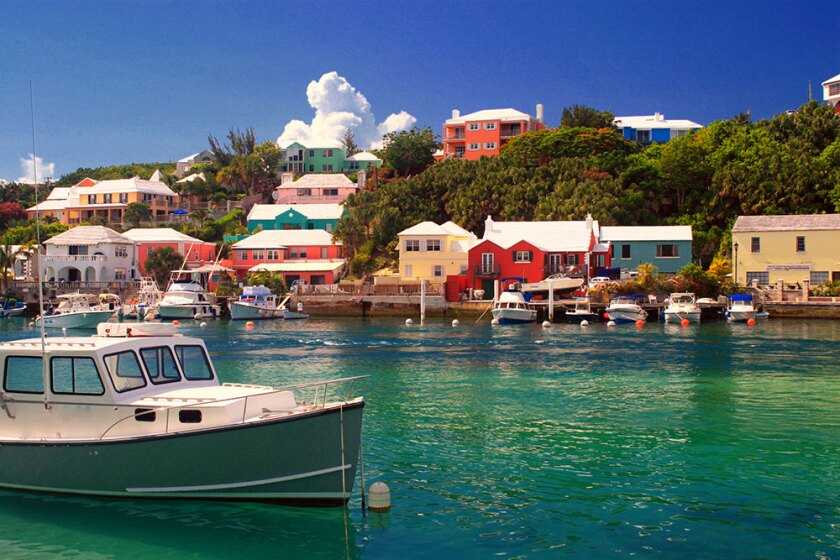 Bermuda

Come for the iconic pink sand beaches and translucent blue waters, and then dig a little deeper to uncover the Brit islands' Black culture roots. About 60 percent of Bermudians have African ancestry, and on the African Diaspora Heritage Trail you'll find historic sites and statues that commemorate Black Bermudians who fought for justice and equality. During your visit, show your love for Black-owned businesses like Fish & Tings for Jamaican cuisine, OM Juicery for cold-pressed veggie juices and Scoops Bermuda for homemade ice cream.


No passport? No problem. Consider these four sunny stateside destinations for your next girlfriends getaway.

Miami: Explore the historically Black Overtown neighborhood, and dine at Marcus Samuelsson's Red Rooster.

Los Angeles: Visit the California African American Museum, and hipster-watch at Issa Rae's Hilltop Coffee + Kitchen in Inglewood.

Sedona, Arizona: Prioritize self-care for you and your squad with a hike to one of Sedona's spiritual vortexes, and schedule a soothing spa day.

Savannah, Georgia: Be charmed by this historic Southern city and reflect on the journey of our ancestors at First African Baptist Church, said to be the oldest Black church in North America and a stop on the Underground Railroad.