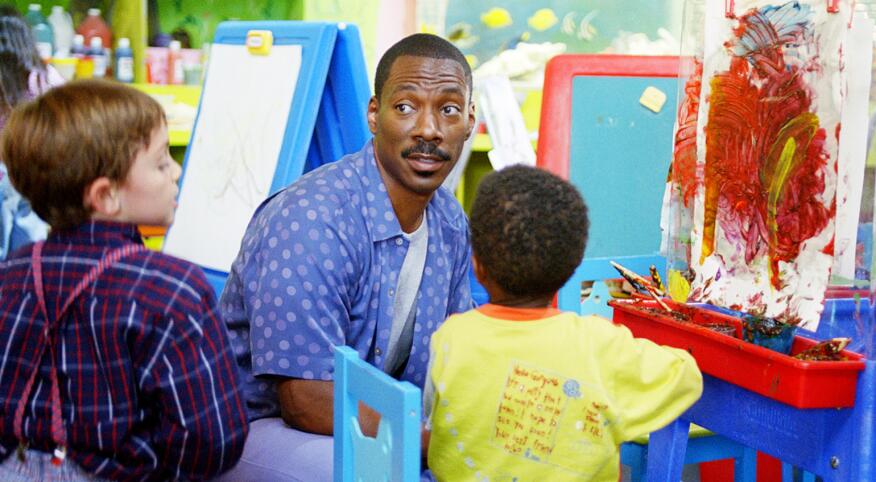 We love movies that celebrate Black dads and feature positive portrayals of Black fatherhood. So in honor of Father's Day, grab a snack, curl up on the couch and watch our nine flick picks — including Boyz n the Hood, John Q., The Pursuit of Happyness and Coming to America — with the important men and father figures in your life.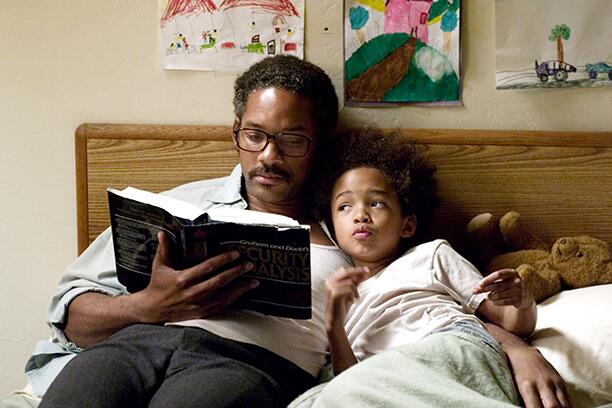 1. The Pursuit of Happyness
Starring Will Smith and his son Jaden Smith, the 2006 drama The Pursuit of Happyness tells the true story of Chris Gardner, an entrepreneur who loses his wife and his apartment and struggles to make ends meet and raise his young son while homeless. Keep your tissue box handy for this one — it's a real tearjerker.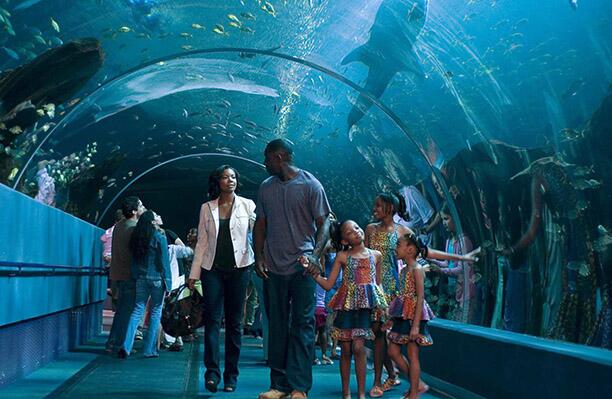 2. Daddy's Little Girls
Tyler Perry's Daddy's Little Girls may be the moment we fell in love with Idris Elba. Arguably the sexiest man alive, in the 2007 romantic drama Elba is Monty James, a mechanic and single dad fighting for custody of his three daughters. Monty falls for Julia (Gabrielle Union), the lawyer helping him with his case. This poignant story of a Black father's devotion to his children is one of Perry's best works.

3. Quest
Filmed over the course of eight years, in Quest filmmaker Jonathan Olshefski and producer Sabrina Schmidt Gordon chronicle the daily trials and triumphs of the Raineys, a working class African American family living in north Philadelphia. At the core of this touching 2017 documentary is father Christopher "Quest" Rainey's loving relationship with his 13-year-old daughter, who is nearly killed and blinded in her left eye after being struck by a stray bullet while playing basketball in their violence-plagued neighborhood.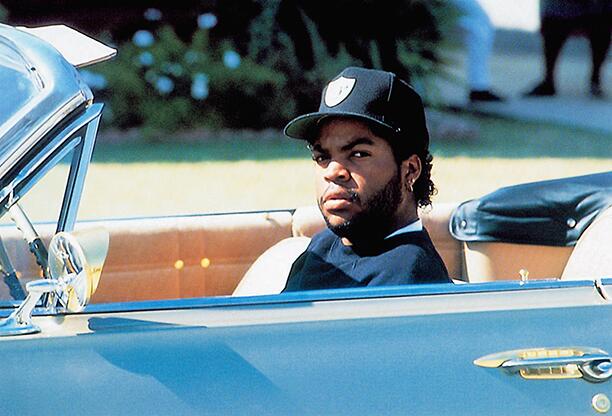 4. Boyz n the Hood
The late John Singleton's seminal work, 1991's Boyz n the Hood, was based in part on his own upbringing in South Central Los Angeles. Singleton was the first African American and the youngest-ever Academy Award nominee for best director. And Laurence Fishburne is unforgettable as Furious Styles, the wise and protective father of Cuba Gooding Jr.'s character, Tre.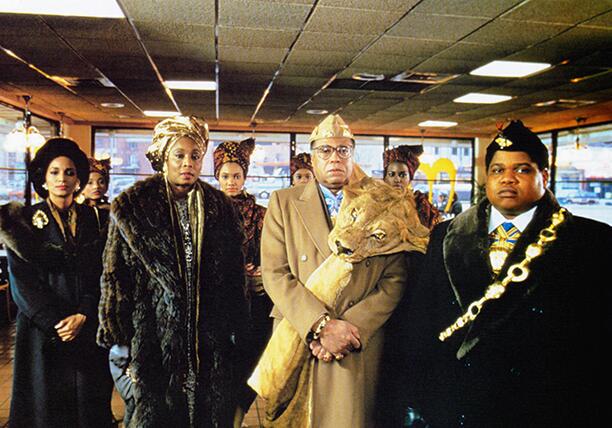 5. Coming to America
Coming to America just gets better with time. So it's no wonder a sequel to the 1988 comedy classic is set to hit theaters in 2020! And we can't get enough of John Amos as the status-seeking but lovable Mr. McDowell, a fast-food restaurant owner in Queens, New York, with an infectious laugh, winning smile and two beautiful daughters. Honorable mention goes to James Earl Jones, who portrays King Jaffe Joffer of Zamunda, the regal father of Eddie Murphy's Prince Akeem.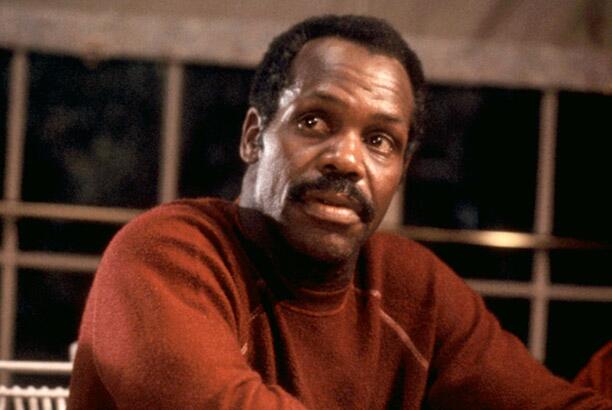 6. Lethal Weapon
Although Danny Glover's famous line in the 1987 buddy cop action flick Lethal Weapon is "I'm getting too old for this s**t," what never gets old is his portrayal of police detective and doting dad Roger Murtaugh. Glover's character simultaneously keeps Mel Gibson's loose cannon character, Martin Riggs, in check and heroically defends his family against the bad guys.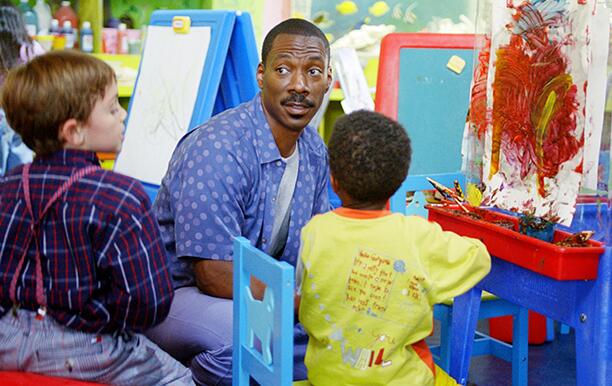 7. Daddy Day Care
In this 2003 family comedy, Eddie Murphy is Charlie Hinton, a dad who gets laid off from his corporate job and opens a day care center with another unemployed dad. Costarring Regina King as his wife, hijinks ensue as Hinton and his fellow father sidekicks try to navigate the world of dirty diapers and kicking and screaming toddlers.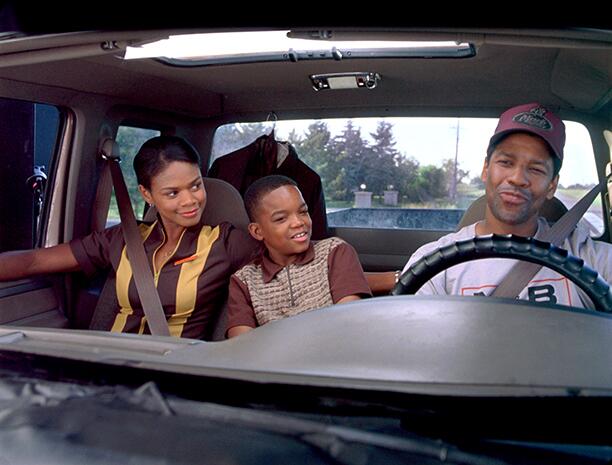 8. John Q.
How far would you go to save your child's life? That's the driving motivation behind Denzel Washington's character, John Quincy Archibald, in 2002's John Q. As John Q., Washington will do whatever it takes — even if that means holding a hospital emergency room hostage — when his insurance won't cover his son's heart transplant. Bravo, Denzel!

9. The Black Fatherhood Project
The Black Fatherhood Project begins with director Jordan Thierry recounting his own family story. Then, with the help of historians and others, Thierry digs deep to explore the roots of the fatherless Black home — from how Black families functioned in Africa before slavery to how slavery, racism and other recent challenges such as mass incarceration affect Black fatherhood. In the second half of the 2013 documentary, Thierry gives the floor to a diverse group of Black fathers who talk openly about their experiences and the value systems they employ to raise their own families. Their stories are meant to inspire and help other Black dads break the cycle of fatherless families. Thierry closes the film by sharing insights and solutions to ensure the power of a father's love is not lost on America's Black children. The film is available to watch on Kanopy, an on-demand streaming video platform for public libraries and universities.