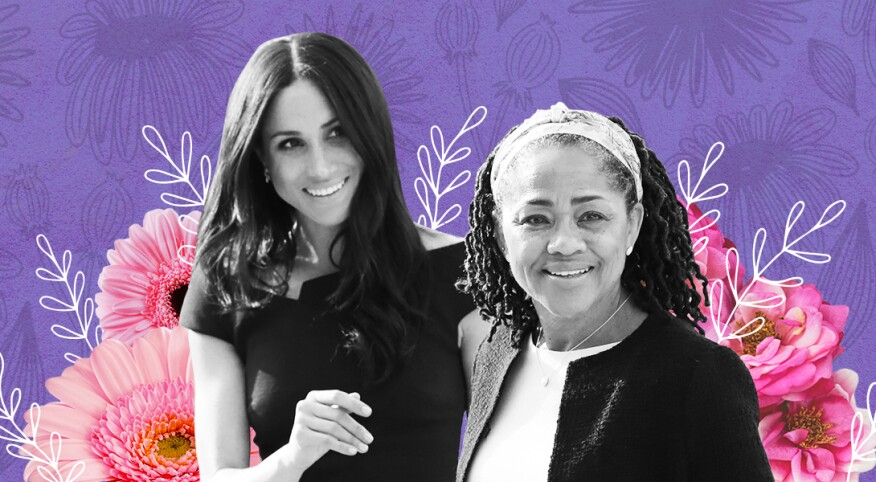 "I still find so much solace in her support." — Meghan Markle on her mom, Doria Ragland


The whole world it seemed, eyes trained for weeks on the @sussexroyal Instagram, let out a collective "aaawwwwwww" when we finally got word that a baby boy was born in the early morning hours on Monday.

What an eventful seven months it's been since Kensington Palace announced that newlyweds Prince Harry and Meghan, Duchess of Sussex, had a bun in the royal oven. All the baby-bump cradling at official appearances, the toasts with water instead of champagne, the babymoon in the countryside. A royal tour of Australia, Fiji, Tonga and New Zealand. No frumpy frocks for Meg. Bespoke maternity from Gucci, Valentino and Dior. Pieces by designer pals Serena and Posh. Four-inch Aquazzura heels in the third trimester, honey!

And then there was that shower. Brits furrowed their lips and rattled their teacups over the thought that this strange American custom was over the top. Some saw a tasteless exercise in excess instead of a loving, multicultural, multigenerational gathering of women giving each other advice and celebrating a new life on the way. Journalist Piers Morgan went so far as to label it an "orgy of opulent extravagance." So Markle stayed at a hotel penthouse and enjoyed nibbles prepared by a celebrity chef. Where was girlfriend supposed to catch up with Jessica, Gayle and Amal? The Golden Corral or Olive Garden?

As has become her standard response to the chorus of haters, Meghan ignores the drama and keeps it movin'. Where'd she learn that?

A palace insider observed, "When you meet Doria [Ragland, the Duchess's mother], it all falls in place. You understand why Meghan is who she is."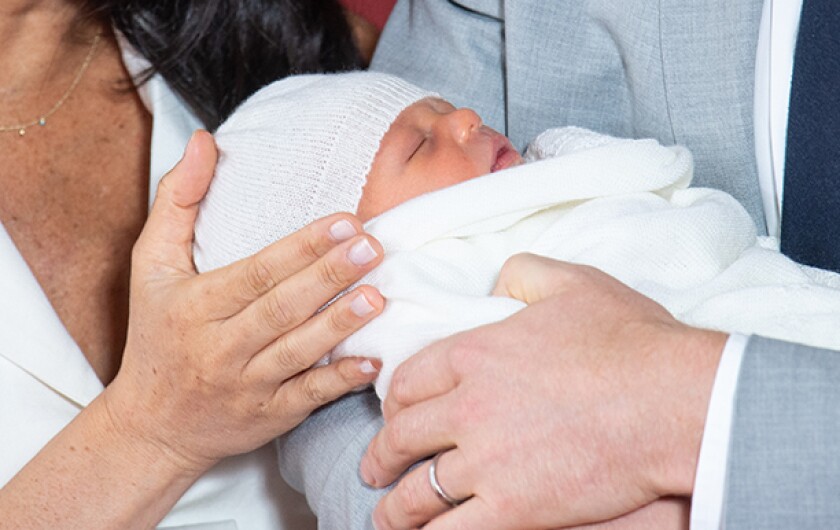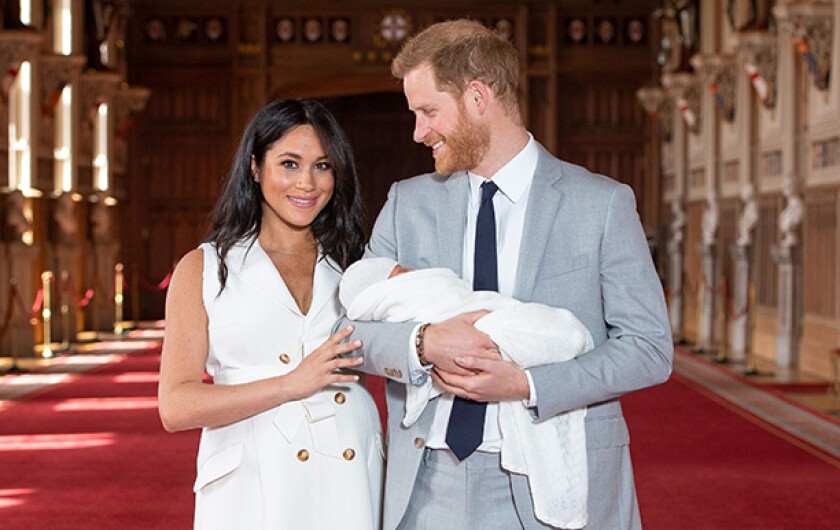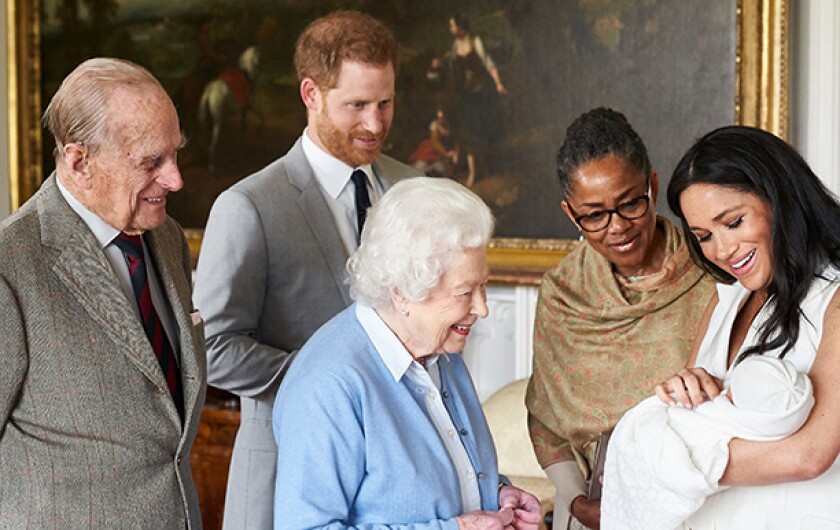 In fact, writing for Glamour about "10 Women Who Changed My Life," along with shouting-out Dian Fossey, Madeleine Albright and Toni Morrison, Meghan ended her list with her most enduring influence, Doria. "My mom's a yoga instructor, but she does social work, as well, and she works specifically with the geriatric community," she wrote. "For me to watch this level of lifelong sensitivity to nurturing and caregiving, but at the same time my mom has always been a free spirit. … We can just have so much fun together, and yet, I'll still find so much solace in her support."

Now that we're good and grown, many of us experience moments when we realize we've become our mothers, don't we? And, if we were mothered well, these are moments of pride. (Miss you, mommy.)

That's why we easily recognize that the only child of Ragland, who divorced Thomas Markle when Meghan was only six, is her "mini me." Here's what she's modeled for her daughter:

You celebrate the strength of women.

At the launch party fundraiser for Markle's cookbook, a collection of recipes by women displaced from Grenfell Tower, which had been destroyed by a fire claiming 72 lives, Doria introduced herself to contributors as "Meg's mom." She told them, "The power of women. We make things happen. We're curious, we say yes, we show up. I'm inspired." Meghan, part of a panel during International Women's Day, joked about "the embryonic kicking of feminism."

You take care of yourself.

"Yoga is my thing," Meghan told Best Health magazine. "My mom is a yoga instructor, and I started doing mommy-and-me yoga with her when I was seven. I was very resistant as a kid, but she said, "Flower, you will find your practice – just give it time." In college, I started doing it more regularly.

You don't change who you are for anyone.

Meghan will invite an old friend over for avocado toast, just like in the old days. Doria arrived at St. George's Chapel in a Rolls-Royce Phantom IV, but she stepped out of that car wearing her signature dreadlocks and nose ring. She still shops at Tarjay.

You remember where you came from.

Work took Meghan to Toronto. Love, to London. But the Duchess's coat of arms features a blue background to symbolize the Pacific, plus golden rays, another nod to the Golden State. She wrote, "Anytime I land back at LAX, Joni Mitchell's 'California' plays in my head." It's become this anthem of happiness for me." And when her daughter took up residence in Kensington Palace, Doria remained in the same L.A. home she inherited from her late father. Neighbors in African American enclave Windsor Hills have seen Harry and Meg chillin' at mom's.

You show kindness to animals and the planet.

Both mother and daughter love their dogs. Markle eats a mainly plant-based diet, and one of her royal patronages is an animal rescue center.

You invest in the future of children.

While Meghan was educated at private schools, Doria carefully nurtured a sense of gratitude in her daughter. Young Meg saw children living in poverty on their trips to Rwanda, Jamaica and Mexico. The Sussexes requested that, in lieu of baby gifts, well-wishers make donations to charities supporting parents and children in need.

You remember to breathe. It's a yoga thing.

Many of us have also learned that nothing makes you appreciate your mother like becoming one yourself. And that right-of-passage will soon strengthen the beautiful bond between a new mom and a new grandma.

A source told Vanity Fair, "Doria is very close to her daughter, and she has made several secret trips to England. They speak on the phone pretty much every day and they are talking about Doria getting a place in the U.K. so that she can spend part of the year over here."

Enjoy that precious grandbaby, Doria. And congratulate yourself for bringing up a woman who's as grounded and gracious as she is glamorous. Like so many strong Black mothers before her, Meghan is thinking beyond raising her own child with compassion, authenticity and purpose. She's also doing her level best to raise living standards for little ones globally. So we wish you a beautiful Mother's Day, ladies. And to each of you, the girl squad here at Sisters says, "Ya done good, Mama." Ya done good.