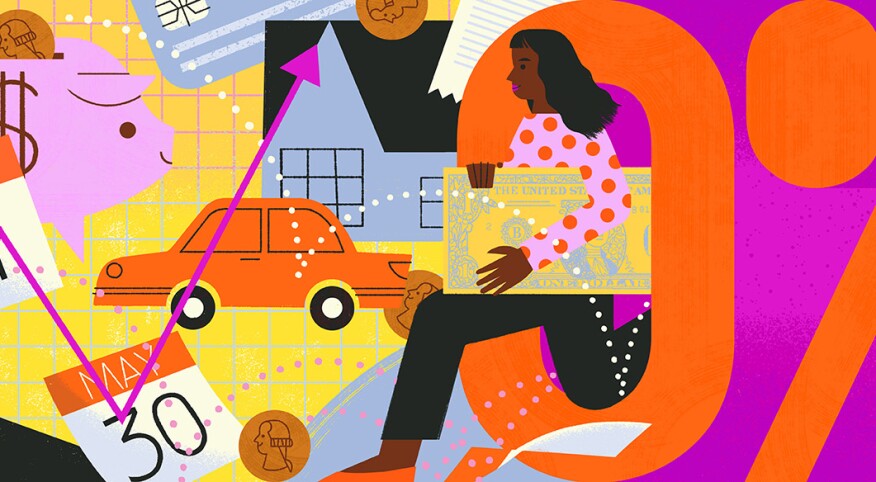 As the coronavirus pandemic has wreaked all kinds of havoc — including the financial variety —the Federal Reserve has cut interest rates to zero. But why would the Federal Reserve, the central bank of the United States, lend money for next to nothing?

Think of it this way. Have you ever taken advantage of zero-interest credit card offer with the intention of paying it back in time to avoid the higher-rate penalty when the period is up? Perhaps your plan was to invest it in inventory in your side-hustle business and make a profit in time to pay back the advance before it is due. This is what the government is doing by lowering interest rates.

The hope is that people will take out home and auto loans and increase their economic activity to prevent a long recession. The end result ideally will be enough growth to pay the government back later in the form of tax revenues. Lowering interest rates did work as an economic stimulus in the last recession that took place from 2007 thru 2009.

So, the question is what can you do to capitalize off these low interest rates while you have the opportunity?

In March 2020, Congress passed the Coronavirus Aid, Relief, and Economic Security (CARES) Act as a financial stimulus for the overall economy. Here are four strategies to consider to help create your own personal financial stimulus, using the low interest rates as a starting point. And, of course, talk to a certified financial professional if you have questions about your situation.

Refinance your mortgage, if you have one. Mortgage rates have declined by almost a percentage point since March 2019, and that change could mean savings of several hundred dollars a month on your payment. However, some banks have tightened their underwriting requirements during this economic crisis, so you must qualify in order to take advantage.

Consolidate high-interest debt. If you have high-interest rates on your credit cards, this is an excellent time to take advantage of balance transfers at lower rates. (Do read the fine print and be aware of any fees.) Or you can consolidate debt into a fixed-term bill-consolidation loan to have one monthly payment. Shop around to find the best rates; you can potentially find these via credit unions. The key is to pay off the debt, and leave the account open, because an increase in your available credit can increase your credit score.

Refinance your auto loan. If you have purchased a car within the last two years or so, you may be able to refinance that loan at a lower rate, which can reduce your finance charges. Check in with a credit union or bank to understand your options.

Look into stocks that pay dividends. The decline in stock prices is making blue chip companies that pay dividends an attractive income alternative. Here's how dividends work: Large or blue chip companies reward shareholders with profits in the form of dividends. At the time this article was written, companies like AT&T, Johnson and Johnson and Cisco were yielding returns about or above 3.5 percent. Of course, these dividends aren't guaranteed, and a company can decide to stop paying them if it chooses to. If you have money to spare (that you won't need any time soon), consider looking into these offerings.

One other benefit to the coronavirus economic relief plan is that the federal government has waived federal student loan interest and suspended payments on qualifying student loans, retroactive from March 13, 2020, to September 30, 2020. So keep this in mind and, perhaps, increase your emergency savings cushion with this extra cash.

The bottom line: You won't be able to lock in these low rates forever, so consider taking action while you have the opportunity.