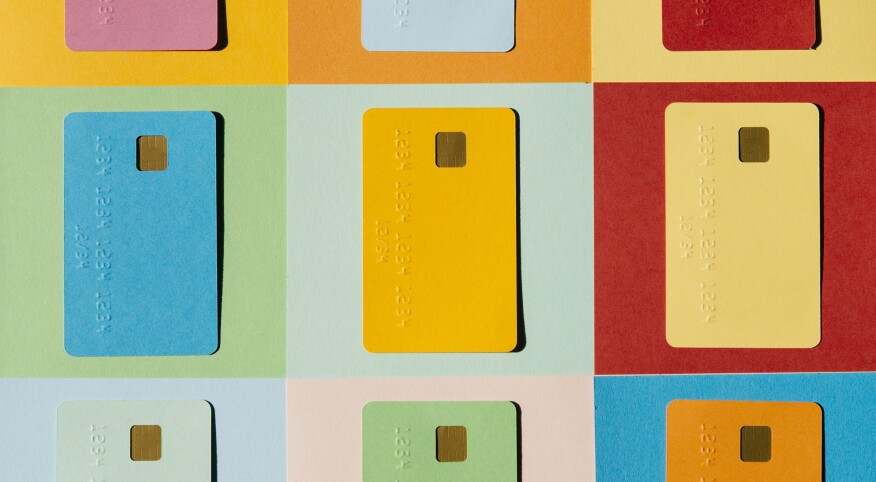 Credit cards often get a bad rap. I've heard people call them evil, swear off them forever and even blame them for destroying a marriage. But the truth is credit cards can save you thousands of dollars a year — if you have the right cards and know how to use them.

But the window for getting a card with generous rewards and other perks may be closing, says Andrew Schrage, a credit card expert and CEO of the personal finance site MoneyCrashers.com.

In recent weeks, the stock market has taken a tumble fueled by fears related to COVID-19, the disease caused by the novel coronavirus that has been spreading throughout the globe. "Even before this quarter's turmoil, credit card issuers like Capital One and Discover were tightening their standards for credit card applicants in anticipation of an economic downturn," says Schrage. "Expect more issuers to follow this year." That means if you're looking for a card that gives you cash back on all the groceries you're buying now or free gas, any efforts you've been making to keep your credit on point will work in your favor.

Meanwhile, shoppers accustomed to racking up huge travel points can reassess given the new reality of drastically limited travel and apply the same formula for scoring bonuses to other types of reward programs. Before the outbreak, Rhonda Keith, 54, of Landover, Maryland, took full advantage of a credit card that offers travel points for every dollar she spends. With her points she's earned free trips to such places as Las Vegas, New Orleans and Jamaica.

"I rarely use cash, so I put everything on my credit card," she says. Recently, she put a $5,000 down payment on a new car using the card. With the rewards from that transaction alone she scored a last-minute flight to Florida. "The key is to always pay the balance off at the end of each month," she says, so you don't end up paying interest on the balance.

(If you currently have a travel rewards card and had to cancel a trip recently, checking with the issuer to see if you might be covered by insurance is a good idea. Some issuers are also helping consumers cancel trips that may have been purchased with rewards. ) Whether or not you decide to keep or cancel a travel-rewards card will depend on your individual situation.

With the landscape changing so rapidly, it's a smart move now to bookmark sites like ThePointsGuy.com and NerdWallet.com to keep an eye on credit industry developments. Sites like these are also helpful when researching cards that offer the most cash back on all those groceries like soup and toilet paper that you're buying now. Some issuers offer up to 6 percent in total rewards including categories such as gas and grocery spending. Also, card issuers may start aggressively promoting cards that offer generous rewards on everyday spending, Schrage says.

The right credit card can also save you thousands of dollars in interest if you're trying to pay off debt, says 51-year-old Yolanda Ransom, a personal finance educator and blogger from Fairview, New Jersey, who learned that lesson firsthand. With a weakness for shopping, Ransom had cards for all of her favorite retailers such as Target and Macy's. The lure of "easy money" left her saddled with $12,000 in debt. "I was struggling to pay the minimums because the interest kept compounding," she says. Some of her retail credit cards even had an interest rate of over 24 percent.

One day she received a zero-percent promotional credit card offer in the mail that allowed her to transfer a portion of her debt from another card and pay no interest on the balance for 12 months. Moving $5,000 from a card with a 24 percent interest rate to a card with a zero-percent interest rate would save her more than $1,000 in interest in one year.

"I made sure that I aggressively paid it down before the promotional period ended," she says. After she paid that first card off, she still had some other cards with balances, so she applied for another card that offered a zero percent promotional rate and employed the same strategy again.

After six years of transferring balances to zero- and low-interest cards, her balance was paid off. "The zero-percent balance period really helped me to get debt-free," she says.

If you're looking for a card with low interest rates, the good news is the Federal Reserve recently lowered its Federal Funds Rate — the benchmark that credit card issuers use to determine their rates — to zero. That means credit card rates are about as low as they can get. Credit card interest rates "probably won't rise significantly until the Fed begins tightening again. That's many months off, at the earliest," Schrage says.