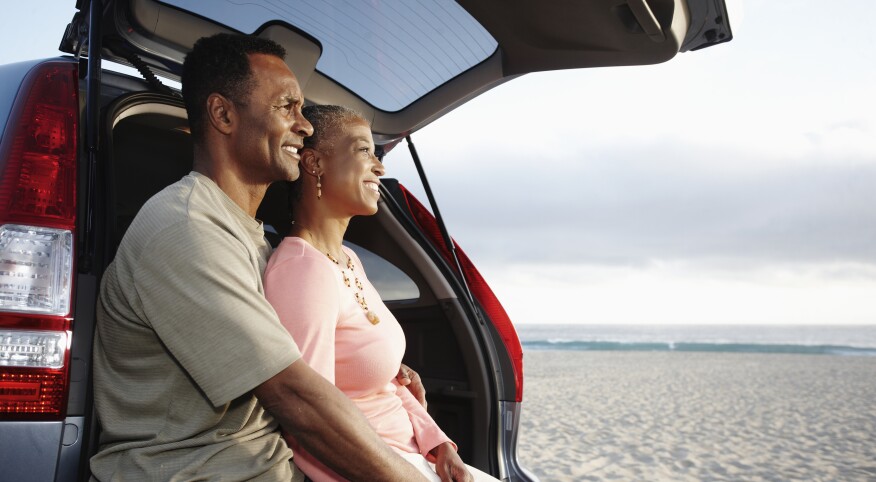 If you're like your peers, you place a tremendous value on travel. According to the latest annual AARP Travel Trends survey, more than four out of five 50+ Americans say travel is one of their top three priorities for discretionary spending. This is significantly above other ways to enjoy their savings. AARP research shows that road trips, in particular, hold a strong appeal. After all, these journeys are an affordable way to have new experiences while connecting with loved ones. Plus, unlike plane travel, a road trip allows a lot of flexibility for spontaneous adventures and spur-of-the-moment detours.

If you're among the one in two 50+ Americans who plan to take a domestic road trip in 2023, here are some perfect pairs to make your journey extra enjoyable.

Family & Friends: Though a solo trip has its pleasures, summer vacations call for companionship – a couple of friends or family members, perhaps a furry pal or two as well. Have an initial conversation with everyone about interests, must-dos, and won't-dos. Then map out destinations and activities sure to please each of your travel buddies. Not everyone needs to participate in each outing. If a few of you think a visit to a winery is an afternoon well spent, while others prefer treasure hunting at flea markets, you can split up. You'll have fun sharing your stories later.

Apps & Snacks: Add a soundtrack to your journey by creating a road trip playlist or downloading a couple of podcasts or audiobooks. A comic novel or a good mystery will make the hours fly! Bites and beverages are the other essentials for staying energized as the miles whiz by. Why not pack a cooler in your trunk and fill it each morning with snacks and drinks from a local market, farm stand, or farmers market?

Food & Music: When you're plotting stops and destinations, do a little research into hidden gems – like a not-to-be-missed taco stand or a seafood shack that serves up fresh-from-the-sea shrimp and oysters. Along with local eats, local music is another excellent way to experience a city or town. Spend a few minutes online to discover concerts, music halls, or bars that show off homegrown talent.

Rewards & Savings: The cherry on top of your summer road trip? Earn rewards for doing the things you love. Link your Exxon Mobil Rewards+™ account and your AARP membership to save when you earn even more points on everything from fuel and car washes to convenience store purchases. You'll also receive a 500-point sign-up bonus (worth $5) after your first fill-up and double points on AARP Member Days.

You and a road trip with people you love. That's a perfect combo for a memorable summer. Make the journey even more rewarding with the benefits of pairing your AARP membership with an Exxon Mobil Rewards+ account. When you download the Exxon Mobil Rewards+ app, you can easily track and redeem your rewards and pay for fuel from the comfort of your car. So you'll be on your way in a flash.

Let's get going! Click here for your perfect pair. Link your Exxon Mobil Rewards+ account and your AARP membership.  


AARP member benefits are provided by third parties, not by AARP or its affiliates. Providers pay royalty fees to AARP for the use of its intellectual property. These fees are used for the general purposes of AARP. Some provider offers are subject to change and may have restrictions. Please contact the provider directly for details.

Exxon Mobil Rewards+ is a rewards program available at participating Exxon and Mobil branded service stations. Terms and conditions apply. You must fully enroll to become a member and use points. See exxonmobilrewardsplus.com to complete enrollment.  Points have no monetary value and expire after 1 year. Members earn points for fuel and in-store savings.

©2023 ExxonMobil. All trademarks used herein are trademarks or registered trademarks of Exxon Mobil Corporation or one of its subsidiaries.