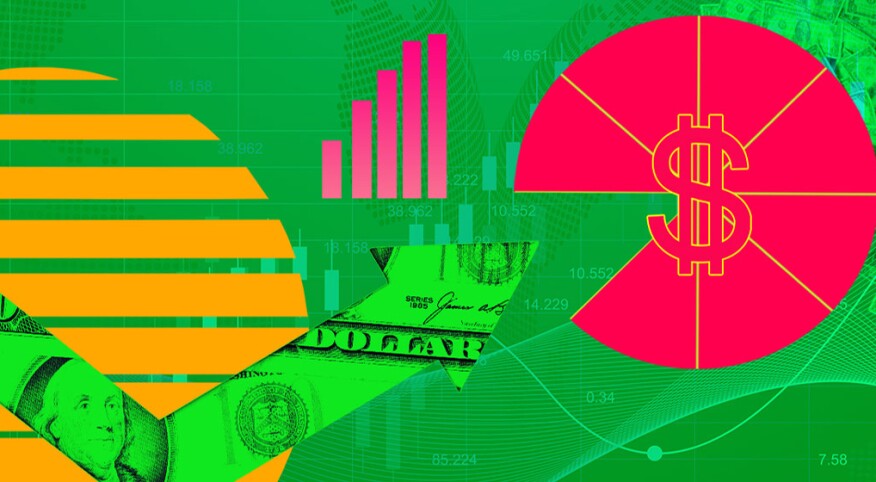 A relatively newer way of investing — buying fractional shares — is quickly growing in popularity and making it easier than ever for sisters to jump into the stock market.

With fractional investing, you don't need thousands, or even hundreds, of dollars to buy stock. That's because you can build an investment portfolio the affordable way by purchasing fractional shares of well-known businesses, from Coca Cola and Disney to Apple and Facebook.

A fractional share is a small piece — or a fraction — of one full share of a company or an exchange-traded fund (ETF). Holding stock gives you ownership in a specific company. An ETF is more like is a basket of individual stocks, or other investments, all collected together.

By purchasing a fraction of a company's shares, you gain three important advantages:


You can get started investing immediately.
You can acquire premium stocks that would otherwise be too expensive.
You can more easily diversify your investments.
Here's what you need to know about fractional investing, including how to get started.

The benefits of fractional investing

One of the biggest benefits of buying fractional shares is that you can get started right away, with pretty much any amount of money you'd like.

It doesn't matter if you have, $5, $50 or $500. The choice is yours and you decide what portion of a share you'd like to buy.

For example, let's say you wanted to dip into the investing waters with $100, but you're interested in a high-priced stock. These days, lots of publicly traded companies, i.e., businesses listed on the Nasdaq stock market or that trade on the New York Stock Exchange, have stock prices that exceed $100 per share. In fact, many stocks top $500 or even $1,000 per share.

Take a look at the following well-known stocks, each of which currently sells for more than $100 a share.*

Chevron $110 per share

Microsoft $258 per share

Netflix $492 per share

Tesla $600 per share

Amazon $3,377 per share

*Note: All stock prices are as of June 15, 2021, 3 p.m. ET.

In the past, if you had only $100, you wouldn't be able to buy any of these companies.

But by purchasing a portion of a company's shares, as is the case with fractional investing, you can take your pick of investments. For instance, $100 would get you roughly nine-tenths (or 90 percent) of one share of Chevron, or one-sixth (about 17 percent) of one share of Tesla.

Alternatively, you could split your $100 and put $20 toward buying fractional shares to get a sliver of each of the five companies listed above. In this way, you diversify your investment assets and avoid putting all your eggs in one basket. Fractional investing also lets you later add to your investments, little by little, over time.

Best of all: Because you can buy shares on the cheap, the sooner you begin, the faster you can potentially get your money to grow and start letting any gains earn compound interest over time.

Where to buy fractional shares

Fractional investing as a strategy isn't entirely new. But it has exploded in the past few years as trading commissions and other costs have come down, and as financial apps have grown in popularity. As a result, it's now very easy to access a slice of nearly any publicly-traded U.S. company of interest to you.

Investing apps like Acorns, Robinhood and Stash put fractional shares right at your fingertips; you need only use your smartphone, tablet or computer to open an account and get started with just $5.

Additionally, online trading platforms and discount brokerages such as E*TRADE, TD Ameritrade and Charles Schwab, along with investment firms like Fidelity and Vanguard, all offer the opportunity to purchase fractional shares of stock, too.

Another easy way to buy fractional shares is through dividend reinvestment plans. If you're an investor who receives dividends on stocks, mutual funds or ETFs, many brokerage firms and companies have plans that let you automatically reinvest those dividends to buy more shares. So if you receive $10 or $20 in dividends, that dividend payment would be automatically put toward buying you more partial, fractional shares, based on the prevailing stock price.

The downside of buying fractional shares is that, like all investments, you're putting your money at risk and you can lose funds. Having a diversified portfolio helps reduce risk of loss, though. And studies show that over time, investors who stick with the investments for the long-haul fare much better than those who try to time the market by trading too frequently.

If you've been putting off investing because you didn't think you could afford it, buying fractional shares of stock takes that obstacle away.

And who knows? You might be an investing newbie today or you may have a relatively small amount of funds right now. But by investing little by little, month by month with fractional shares, as time goes by you amass whole shares of stocks in your portfolio while becoming a smarter, more experienced investor.