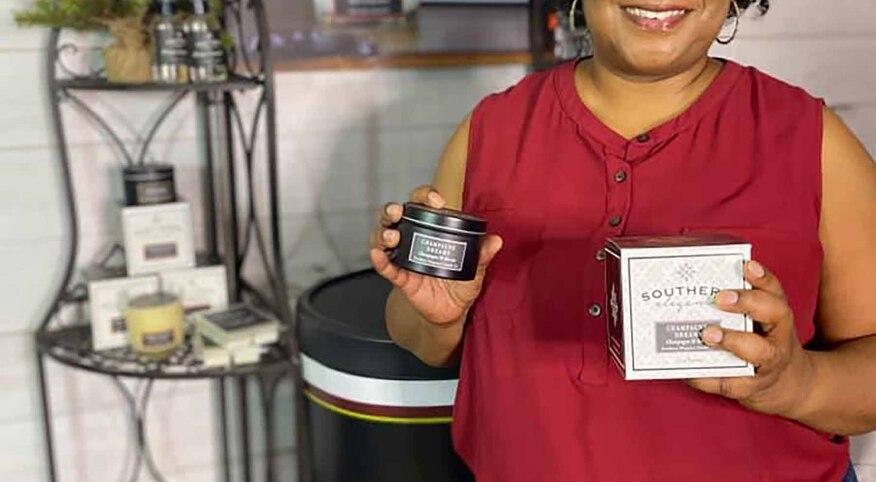 Growing up in Roseboro, North Carolina, a rural town near Fayetteville, D'Shawn Faison's mother told her to become a teacher and marry a military man. First, teaching was a good job with benefits and second, soldiers made good income. Faison followed her mother's advice.

"My whole goal in life was literally to be a teacher and marry a soldier, and that's pretty much what I did," says Faison.

Over the next 20 years, Faison traveled all over the world with her soldier husband. At age 40, she became pregnant with her first child. Her son was born with eczema, but store products didn't really work to help his condition. She learned how to make her own products to treat her son's sensitive skin, creating balms, body butters, salves, soaps and lotions. Faison took the extra products and gave them away to her coworkers at her school. She eventually started selling her products at a local flea market and added candles to her product line.

At 45, Faison quit her job in education and became an entrepreneur. She decided to focus solely on making candles, which were her best-selling products. Faison hadn't taken any business courses or put together a formal business plan. Her plan was to make candles during the week and sell them at local boutiques and festivals on the weekend. Her goal was to just replace her teaching income. "I quit with no parachute. I jumped off that cliff. I didn't know what I was doing," she remembers.
I remember thinking, 'I'm almost 50 and I got to start my whole life over.'
D'Shawn Faison
But Faison was not worried. She believed her husband, who had retired, would help her with the business. Also, the couple's major bills were covered by her husband's income from his military benefits.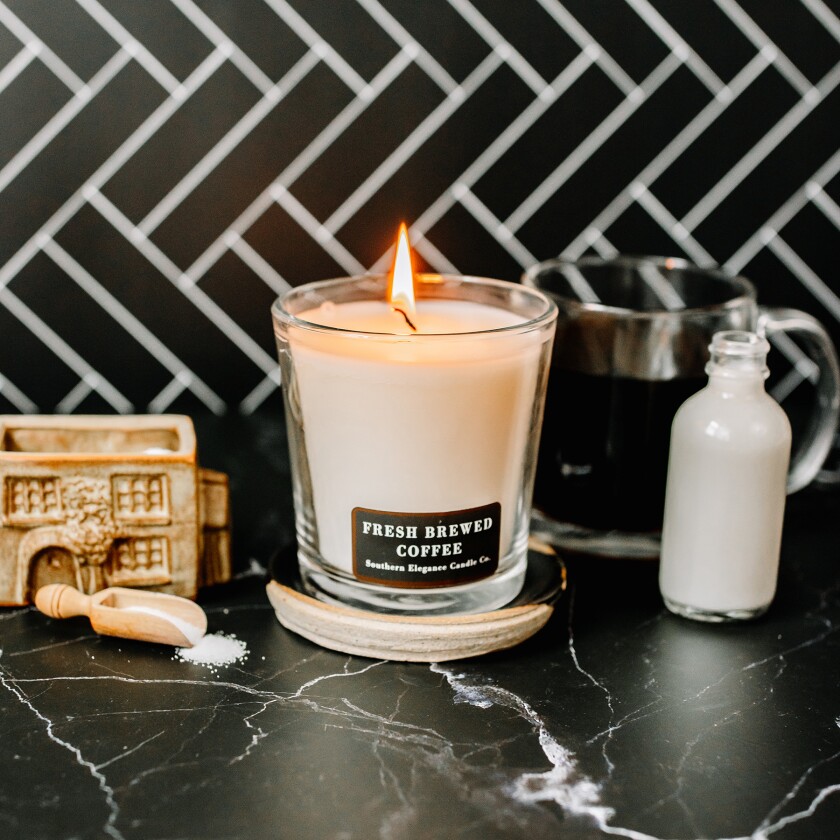 However, three years after becoming a full-time entrepreneur, she faced the unexpected end of their 22-year marriage. As her ex moved on with his new life, Faison felt blindsided, hurt and disappointed. As she spiraled into a deep depression, she contemplated shutting down her business.

First came the pain, then came the pivot

"I remember thinking, 'I'm almost 50 and I got to start my whole life over. I quit my job and I got this new company, and I really don't know what I'm doing. Can I do this?'" said Faison.

But her sisters and close friends gave her 30 days to get out of her funk and get herself together. She had a business to run and a child to raise. Faison says it was this sisterhood that gave her the emotional support she needed to move on from her personal pain, and the confidence to believe she could succeed in business on her own.
We can do whatever we want to do at whatever age we want.
D'Shawn Faison
Faison focused on her home fragrance business and was doing about $200,000 in gross sales with four employees. Then the pandemic hit, and she had to shut down her business temporarily.

But a push from Black Twitter to support Black-owned businesses with the hashtags "Buy from a Black Woman" and "Buy from a Black business" started trending. Faison's business exploded. She went from having no employees to hiring 20 to handle the demand. She finished 2020, the first year of the pandemic, with $1 million in gross sales. Last year, in 2021, she did almost $2 million in gross sales, and she expects her Southern Elegance Candle Company to make between $3 million and $5 million this year with the partnerships she has lined up. Her home fragrances have names like Country Vineyard, Summer Garden, Home Sweet Home and Southern Sunshine.

"It's just been an incredible, incredible journey," she says. "It's been a lot of hard work, but at the end of the day, all of that energy, all of that time … everything that I [had been] putting into a relationship with [that] man I put into me, and my whole world opened up."

The 51-year-old's personal pain and disappointment led her to create a new vision for her life. She is no longer allowing age to determine whether she can have love or a second career. She has this advice for Black women of a certain age who think they're too old or it's too late to pursue their dreams: "We can do whatever we want to do at whatever age we want to do it at," she says now.

Faison says she is living her best life and documented her success in a now viral Tik Tok post. "My life is so much better now than it was, oh my goodness, even when I was single in my 20s. I have a better idea of who I am, what I like, what I will tolerate," she says. "I wake up every day super excited about what that day holds because I just know like, this is fabulous. This is the best that it gets right here."