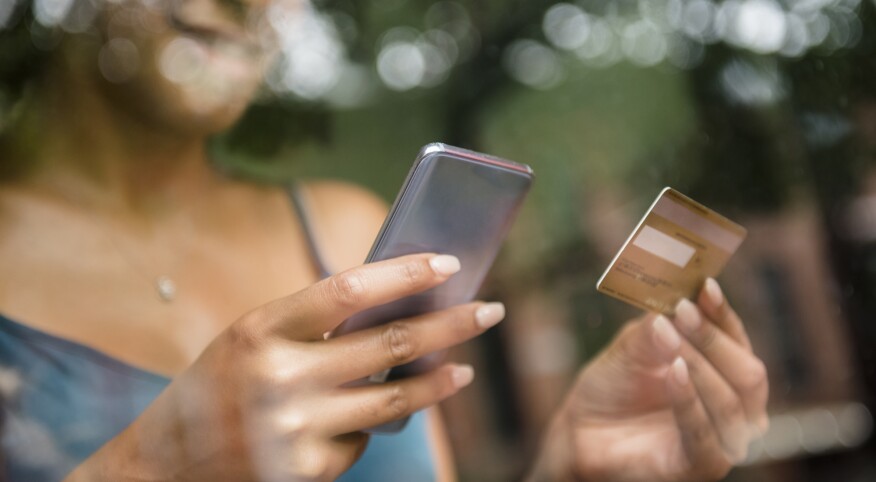 The COVID-19 pandemic has not just sparked a health crisis, it has unleashed a tsunami of financial challenges that are likely to be with us for months.

When the crisis started, the idea that schools would close and businesses would shut down indefinitely was unimaginable. But as weeks have gone by, many of us who are not deemed essential workers or are unable to work from home may be dealing with reduced hours, a smaller paycheck or even a layoff.

More than 22 million Americans filed for unemployment benefits between mid-March and mid-April, and things may not get much better anytime soon. In fact, at least one Federal Reserve official predicted unemployment may rise to 30 percent by the end of June.

The toll on Black women and our families may be particularly harsh in the coming weeks. "We typically have lower incomes than other groups," says Michelle Oliver, president of the Oliver Financial Group outside Richmond, Virginia. Indeed, in 2018 Black women earned 61.8 percent of what white men make. In comparison, white women earned 78.6 percent and Asian women earned 90.2 percent of their white male counterparts, according to the Institute for Women's Policy Research.

The way forward is through planning and proactive steps. While the challenges are real, "take a deep breath," Oliver says. "You have to think rationally because we don't know when all of this is going to end." If you're having trouble getting by due to events related to the pandemic — or think you may in the future — consider these tips.

Assess your new reality. If you'll be working with less income for the foreseeable future, write down how much you expect to bring in, as well as how much you have available in checking and savings accounts, Oliver says. If you have money stashed away in a CD, some banks are temporarily waiving penalty fees for early withdrawal of the cash. Then write down everything you spend money on each month, from rent to car payments to food. While staying home may already have you saving on eating out and hair appointments, pare that list down even further if you can by cutting out anything that's not necessary. If you're paying for gym memberships or other services that are closed at this time, make sure you aren't still getting billed.

Call your landlord or mortgage company. For most of us, housing is our biggest expense. Let your landlord or mortgage provider know you're having difficulties and ask how they can help you, Oliver says. If your mortgage is backed by Fannie Mae or Freddie Mac, you may be able to put off making payments for up to 12 months if you've been affected by COVID-19. Find out if they hold your mortgage here. Other banks have also expressed a willingness to work with homeowners and delay payments during this time. Renters may also be able to get a break. Property owners who get coronavirus relief from Fannie and Freddie must suspend evictions of tenants who are unable to pay rent because of the outbreak. Some jurisdictions are even placing a moratorium on evictions for renters hurt by the coronavirus crisis.

Reach out to creditors. Even if you can't pay your bills, you may be able to save your credit. The Consumer Financial Protection Bureau (CFPB) and financial regulators have asked financial institutions to work with those who are experiencing hardship due to COVID-19. Contact the holder of your car note, your credit card issuers and any other lenders you owe money to and tell them you've been financially sidelined by COVID-19. When you call, be prepared to tell them your situation, what you can afford to pay and how long you expect to have less income, the CFPB advises.

Ask other service providers for relief. If you only have money for certain bills, one you may be able to temporarily put off is your telephone bill. That's because the FCC's Keep Americans Connected Initiative has signed up more than 700 broadband and telephone service providers who promise they won't charge late fees or cut off service throughout the crisis.

Some utility providers have announced that they won't cut off electricity or water during the COVID-19 outbreak. Contact your service providers and let them know about payment difficulties up front and see what assistance they can offer you.

Put your stimulus check to use. In March, President Trump signed into law the Coronavirus Aid, Relief and Economic Security (CARES) Act, which provides $1,200 checks to many Americans and expanded unemployment coverage for those out of a job. The first checks went out the week of April 13 to those who used direct deposit to receive their refunds when they filed their taxes for 2018 or 2019. For those receiving paper checks, the IRS planned to begin issuing those payments the week of April 20 at a rate of about 5 million per week, which means it could take up to 20 weeks to distribute all the checks.

Focus on low-interest rate loans. Borrowing money is always a last resort, but if you need the extra cash, check your bank or credit union first, as some financial institutions are offering low-interest and no-interest emergency loans to handle coronavirus challenges.

Maintain your health coverage. If you lost your health insurance due to a layoff, you may be able to extend your coverage through the Consolidated Omnibus Budget Reconciliation Act (COBRA). But consider that loss of a job through which you had insurance is an event that qualifies you for a special enrollment period in the ACA marketplace no matter where you live, which may be a less expensive option. And you may now qualify for Medicaid (especially if your state has expanded Medicaid, as most have). If you can't pay your current health insurance premiums, let your provider know. Some states have asked insurers to give consumers longer grace periods for paying their premiums.

Since the world is going through this crisis together, more companies will likely announce new resources to help us make it through.

Get free guidance about payment options. Money Map, a free tool from AARP, offers resources to manage expenses and make financial plans.