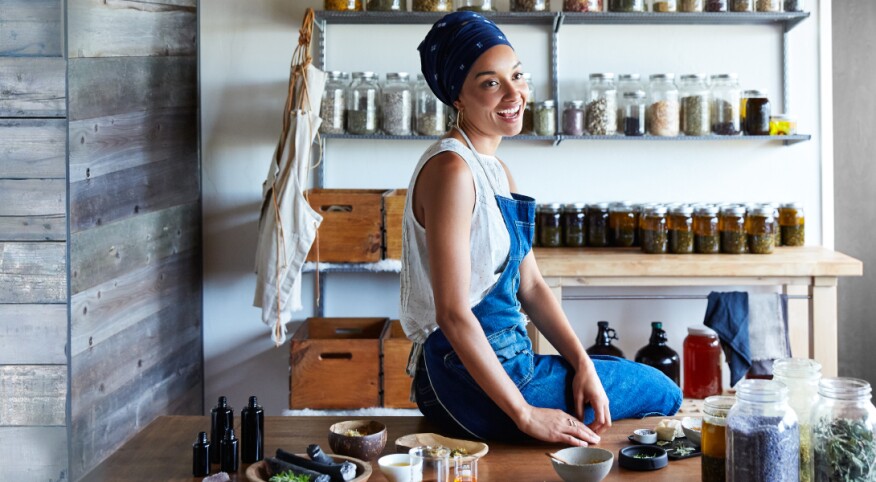 As a writer and editor, I had always wanted to do my own thing, but it wasn't until a 2014 layoff that I put a plan in motion to teach people how to get their finances straight. Yet, my dance with entrepreneurship was closer to the funky chicken than a smooth, sultry dutty wine. I was never entirely comfortable being my own boss because I was too busy bossing everyone else — coworkers, higher-ups, family and a nonprofit board — to articulate my vision. It was all about maintaining control.



As I inched closer to my goal of building a business, fears about the future gnawed at me morning, noon and night. When an issue came up that I couldn't control, I felt awkward, unsure and out of step. I've finally accepted that self-employment comes with constant change. My job is to flow with it, take things step by step, keep moving and breathe. Here's how I got into a comfortable groove — with inspiration from a few viral dance moves:



Walk it Out

When I first started, someone said I would be nothing without a big company after my name. My stomach churned as I realized how little they thought of me without an employer's clout. My heart skipped a beat. Were the haters right? But then my temper flared. Nobody was going to tell me who I was and what I was capable of. Instead of cowering, I wrote a mass email to clients and colleagues detailing my new writing and editing services. There's nothing like walking it out toward your dreams.



Crank That

I've always prided myself on being ready. But when Good Morning America heard about me from a colleague and considered me for a live television segment about new money-saving travel hacks, I almost peed my pants. I was flattered, but I froze because I felt like I was living a lie. My site wasn't ready, and I hadn't covered travel-related topics in a while. I was terrified that my fledgling brand wasn't GMA-worthy. To shimmy past the fear, I forced myself to put together my best tips and emailed the producer. While I didn't make the cut, I learned a valuable lesson: Let go of perfection and be ready to crank that when the next big opportunity comes.



Do the Whip/Nae Nae

Self-employment forces me to be light on my feet. One valuable lesson is every client is not a fit. I learned that one the hard way after working with a client who was disorganized, constantly complaining and panicky. She made me so nervous, uneasy and, eventually, angry that one day I had to get on the phone and call my mama in order to keep it together. We severed the relationship in an explosive (and looking back, unnecessary) argument. Instead of engaging in trivial pursuits, pivot on to new business and never be afraid to whip around and tell a client when it's not working.



Dab

One of my goals is to become a syndicated columnist. As a writer for a national newspaper penning personal finance articles, I've recently come closer to reaching that goal. The editor said: "We need more brown faces writing for the paper." I told her: "I'm up for the task!" But inside, I wasn't so sure. It would mean writing consistently, which I hadn't done in years, on tight deadlines. Doubts popped in my mind, and I thought, How am I going to do that? I took a deep breath and decided to take it one article at a time. Moving past the fear to grab new business also meant that I was stepping into my confidence and giving myself a dab.



Becoming an entrepreneur was one of the best decisions that I ever made because it showed me that I didn't have to ask for permission to go after what I want.



I just had to learn to dance to a new beat.