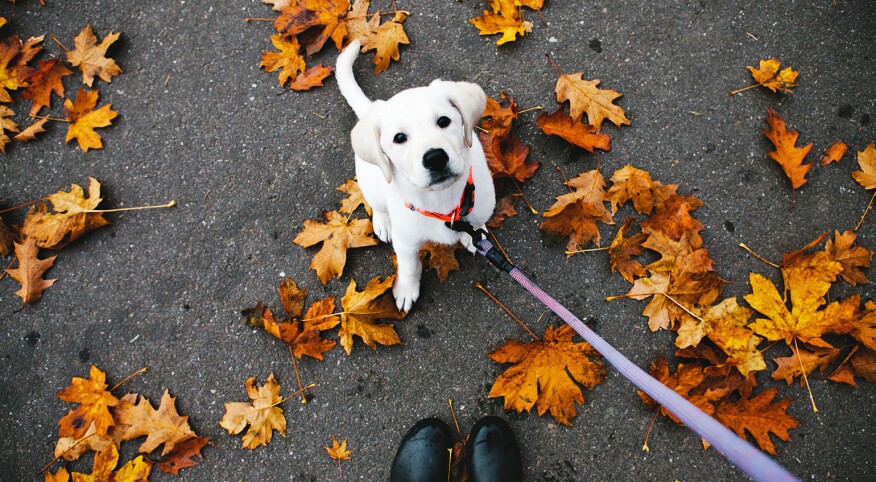 The obvious plus of a part-time gig is the additional income, even if it just provides spending money for an upcoming vacation or funds to pay off a specific bill. But some have additional benefits that make the work even more worthwhile. Here are seven part-time jobs that may not provide big checks, but require no experience, come with great perks and can be a lot of fun.

Be a flight attendant.
Perk: Travel anywhere in the world for cheap.
International travel is great. The price tag often is not. If you have a friendly personality and customer service experience, the airline industry welcomes people over 40. The only requirements: You must be tall enough to reach a plane's overhead bin and small enough to fit in the jump seat without a seatbelt extender. The schedule isn't really that flexible and, as a newbie, you'll likely work about 60 hours a month. The starting annual salary is around $38,000, but the real payout is the travel privileges. You'll get to fly anywhere your airline services for just the cost of flight taxes and fees. If that's worth it to you, check the career pages of your favorite airlines' websites for job opportunities.

Be a big- or small-screen extra.
Perk: Meet celebs and (sort of) become a star.
To make scenes in a movie or TV show look realistic, extras get paid to liven up the background by simply walking down a street, sitting in a restaurant or dancing at a party. It's an opportunity to be on set with famous actors, do a little performing and see behind-the-scenes action for yourself. The non-union pay is your state's minimum wage, which isn't much, but it's an easy job and a fun experience. Sign up at centralcasting.com or check for opportunities on the website of your state's film office.

Be a housesitter.
Perk: Stay in homes around the world for free.
House sitters usually don't get paid — just free housing — but you can potentially earn $25–$45 per day if the home is in a rural area or there are many pets that need care. You must have basic homecare knowledge and, if a client has dogs and cats, you should be an animal lover. Other tips: Get a background check on yourself and earn a pet first-aid certificate to make yourself more marketable. Housesit for your neighbors, friends and family to build up your references and reviews. Get started on sites like Housesitters and Housesitters America for homes in the U.S. and Namador, Trusted Housesitters and Mind My House in the UK and Europe.

Participate in a marketing focus group.
Perk: Earn cash for giving your opinion.
Companies need insight on the effectiveness of their marketing campaigns and they're willing to pay you $100–$200 (sometimes much more) to get that intel. Focus groups often meet in person, so you'll have to report to a location to complete the assignment and provide demographic info like your age, income range, education and race. Find out more on sites like Plaza Research, Fieldwork, Focus Group, User Interviews, Inspired Opinions and Probe Market.

Be an usher at a theater.
Perk: You get to see all of the shows for free.
The next time you're watching a play or musical, strike up a conversation with an usher and ask how to apply. Maybe they'll even recommend you. Jobs at Broadway theaters often come by referral, but you can also apply at Jujamcyn, Shubert or Nedelander, which also owns many other theaters around the country. Some local and community theaters use volunteers, others pay minimum wage but union members can make much more.

Be a dog walker.
Perk: You get to play with dogs and work when you want.
If you love dogs, you may have the potential to be a great dog walker. Typical earnings start at about $15–$20 for a 20-minute walk and $30–$45 for two walks a day. So if you walk five dogs a day — well, do the math. Sign up on apps like Rover or Wag, pet parents' go-to networks for dog walkers. Reviews and references are key, so walk your neighbor's, friend's or family's dogs to build your reputation. Tip to stand out: Earn a certificate in pet first-aid.

Be a retail store employee.
Perk: Get full benefits.
Costco, Lowe's, Nike, Starbucks and Whole Foods may be great places for single sisters to meet single men, but they're also great places to work. All five companies offer full benefits to their part-time employees — including health insurance, retirement accounts, pensions and stock options —after they've been on staff for at least six months. And as an added bonus, most offer a considerable employee discount, whether you work in the stockroom or as a barista in the coffee shop. Check out each company's website for details.