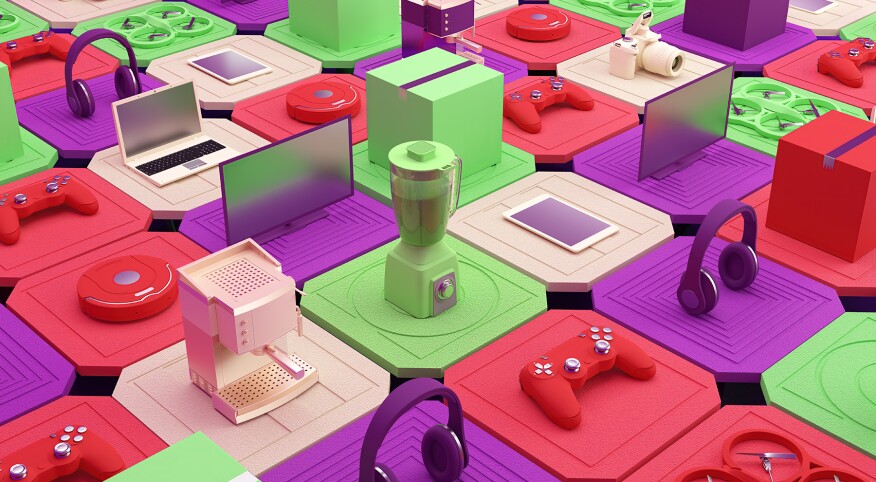 In general, we personal finance coaches are all about buying cheaper. That means smaller cable packages, store-brand cereal and older cars. But there are actually a few instances in which saving a few dollars in the short term, although you can afford to pay more, isn't in your long-term best interest.

For example, affordable furniture from those assemble-it-yourself or discount retailers might seem like a safe bet — you can get a stylish couch for $500. But the average lifespan of these products can be as low as four years. Can you afford to spend that $500 every few years? A high-quality sofa may cost you $1,000 now, but it could last up to 15 years, a far better deal. Materials count as much as construction. Did you know that a high-quality leather sofa can last 20 years longer than a faux leather one?

Sometimes, it pays to spend.

Investing in Quality Over Quantity

As a rule, you should splurge on items that you need to last a long time or that impact your health. For example, $10 sneakers may be more affordable than the $50 pair, but they usually wear out faster. If you're replacing five pairs a year, you don't actually save anything. Plus, without proper foot support, you're more likely to develop joint and back problems later.

Other items worth the extra investment include:

Large furniture, such as your sofa and mattress
Clothing (particularly work and outdoor apparel)
Tools that you use frequently
Auto parts and repairs

That said, you don't have to invest in quality every time. Single-use or static items like Kleenex, candles and wall décor don't have to cost an arm and a leg.

Splurging for Quantity Over Convenience

Membership chains like Sam's Club and Costco let consumers buy expensive goods at low prices (for an annual fee). The catch: You must buy in bulk.

But that's not always a bad thing. Take maple syrup, for instance, which has been in high demand lately. At the time of writing, Costco's Kirkland brand offered 33.8 ounces for $13.99 while Kroger's private label brand sold 32 ounces for $16.99. That means you're getting almost two ounces more and saving $3. It may not seem like a lot but extend those savings across several products like olive oil, dishwasher detergent and other common goods, and suddenly those price reductions start to add up.

So, while you spend more up front, stocking up on canned or boxed foods, toilet paper and more can save you hundreds over the course of a year. Not to mention, you won't have to go grocery shopping as often. That said, don't buy in bulk what you can't use or freeze in time — particularly meat and produce.


Springing for Energy Efficiency

Another way to save big is investing in products that slash your utility bills. For example, energy-efficient LED bulbs cost more, but they last longer and use less energy than older bulbs. Updated appliances, such as a new fridge, washer or stove, can help you waste less electricity or water, too.

If you own your home, you can also update your insulation and HVAC system. While each can easily run upward of $3,000 up front, Energy Star estimates you can cut your annual energy costs by 15 percent or more.


Switching Up Your Living Arrangements

Buying a nicer home or renting a larger apartment almost always comes with an upgraded price tag. But the perks extend beyond more spacious housing; you can actually save money on:

Your commute, as many nicer neighborhoods are situated in or around larger cities with more employment opportunities and better public transportation (Research suggests cutting a 13-mile commute to 5 miles could save you $200 a month.)
Insurance, as homeowners, renters and car insurance policies often cost less in more prosperous zip codes
Gym memberships (if your subdivision or apartment/condo offers access to a pool or fitness center)

Not to mention, if you purchase property in a covetable neighborhood, your home's value will likely appreciate over time, possibly allowing you to flip it for a profit in a few years.
Minding What Goes in Your Body

Switching from fresh to processed foods can slash your grocery bill. But this decision often costs more in the long run, both financially and physically.

In fact, relying on cheap foods with little nutrition is one reason that Black women are twice as likely to develop diabetes than white women. Poor nutrition can also lead to obesity, heart disease and high blood pressure, which may require costly medical care.

A diet filled with organic or locally grown fruit, vegetables and meat may be more expensive, but it can improve your long-term health. That translates to thousands in avoided health care costs over your life, not to mention comfort and peace of mind.


Investing in Yourself

All of these options can save you money over time, but they mean nothing if you never spend a dime on you. One of the easiest ways to wreck your monthly budget is to deny yourself the things you want until you take your frustration out on your wallet.

Instead, allow a few dollars a week on yourself when you can afford it. Whether you splurge on a spa day, go to a museum or take yourself out for a fun night on the town, blowing a few bucks can, ironically, save you more than clamping down on your wallet for good.