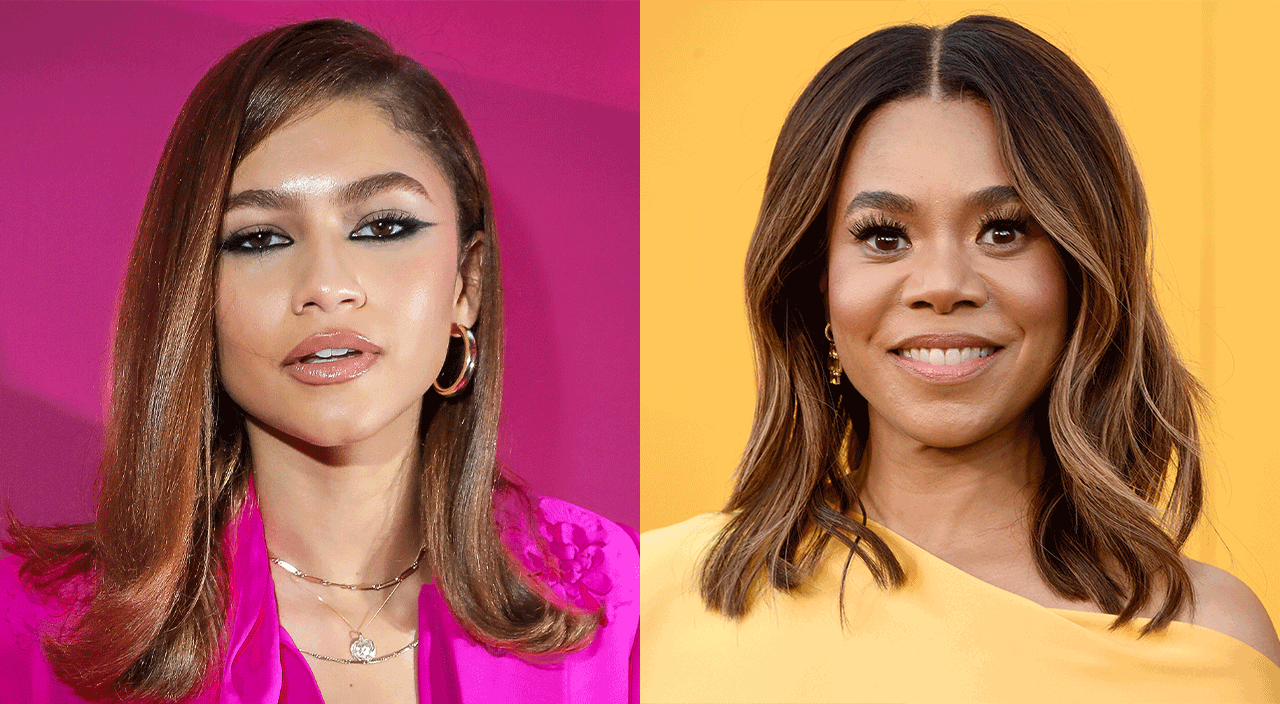 Who remembers waiting in the beauty shop on Saturdays for a press and curl? Perhaps this old-school method is still working for you. But if you want sleeker, shinier strands that sway when you walk out of the salon — without damaging your natural hair in the process — consider upgrading to a silk press.

Perfect for sisters seeking versatile style options, the silk press has taken over since the start of the natural hair movement. Whether you rock natural curls, twist-outs or a fabulous 'fro, you can safely achieve a straight, silky 'do from time to time without the sound of a sizzling hot comb or resorting to a relaxer.

Here, natural hair care specialist and licensed cosmetologist Ashley Ryles answers some of the most commonly asked questions about the silk press and offers tips for making this style last.

1. What's the difference between a silk press and a press and curl?

Sis, it's all about the technique. In other words, press and curl essentials like the hot comb, marcel iron and grease won't suffice for soft, silky tresses. Instead, many hairstylists are opting for safer heat-styling methods. "I've been natural all of my life, [and] I prefer to use a tourmaline or ceramic flat iron because the plates are protected," Ryles says.

Moisture is another major part of the process. For example, after your tresses have been cleansed with both a clarifying and moisturizing shampoo, deep conditioned, protected with a thermal spray or serum and blow-dried, the moisture is officially sealed. "Oftentimes, when people do a hot comb or flat iron without taking those necessary [steps], the hair doesn't move or have that effortless shine," Ryles says.

2. I've never had a silk press before. What questions should I ask my stylist?

First and foremost, make sure you're booking with a licensed cosmetologist who specializes in natural hair. You might also consider scheduling a consultation to ask all your burning questions, like what products and tools will be used, how much heat will be applied, what measures will be taken to prevent heat damage and how to maintain your style at home.

3. How often can I get a silk press?

If you enjoy sporting straight styles more often, Ryles suggests once a month. But depending on your hair's condition, this may be overdoing it. If you're concerned about damaging your curl pattern or you prefer rocking natural styles most of the time, quarterly is the way to go. "And you don't necessarily have to get [a silk press]; you can just get it treated and trimmed on a blow dry," she adds.

Pro tip: If your hair is brittle or thinning, consider avoiding a silk press and opting for heat-free styling methods.

4. How long does a silk press last?

Remember, a silk press is not a relaxer, so two to three weeks, tops. But hair type, maintenance (more on that later) and lifestyle will ultimately determine the longevity of your style. Additionally, your silk press may not survive the humidity. "Most of my clients don't get [a silk press] in the summer," Ryles says. "They usually just get it blow-dried, trimmed and treated, and they'll do braids. In the cooler months or top of spring, they can wear it straight to where it's less likely to revert."

Ryles also warns that it may take time for your hair to get supersilky if you haven't maintained a proper protein-moisture balance for long. As she explains it, striking the right protein-moisture balance strengthens the cuticle while allowing it to accept moisture and revert to its natural state when you're ready to bring your curls back. "When your hair gets used to the protein-moisture balance, it's more likely to stay silkier longer," she adds.

Maintenance tips:

• The last thing you want to do is sweat out a good silk press, so protect your mane every night. If you prefer wearing your hair flat, Ryles recommends wrapping it up with a silk scarf. For added body and bounce, try pin curls.

• As Ryles always says, water is the kryptonite. Before hopping in the shower, throw on a scarf, bonnet and shower cap for triple protection. Also, consider keeping your hair wrapped up while working out.

• A concern about encountering frizz at some point isn't far-fetched. But applying oil may not be the best solution, as it could weigh down your strands. If you absolutely must, use a lightweight gloss or serum (a little goes a long way). You can also touch up your edges with a hair wax stick. Again, don't overdo it.

• Ryles advises against using heat on unclean hair. The combination of sebum, product buildup, dirt and heat from the flat iron can essentially "fry" your strands, leading to damage. If you end up with limp locks or puffy roots later in the week, resist the urge to pick up the flat iron and consider using a heat-free method like foam rollers or flexi rods to revive your style.

• If you sweat heavily or your scalp is starting to itch, consider cutting your silk press moment short and gearing up for wash day.