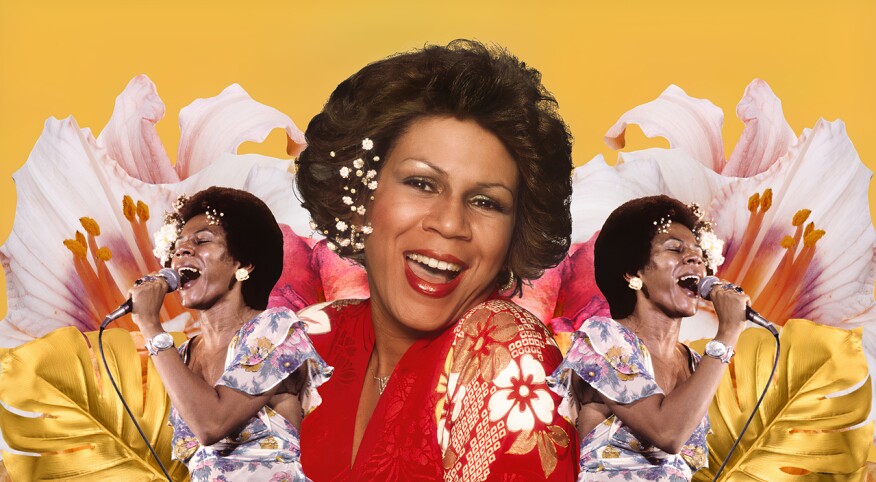 I have a special place in my heart for all the unsung sisters in music — many of whom have quietly blazed a trail for today's female artists. I'm talking Patrice Rushen, Cheryl Lynn, Evelyn "Champagne" King and Gwen McCrae, just to name a few. But I'd be completely remiss if I didn't mention the incomparable Minnie Riperton.

The Chicago-born songstress flaunted a five-octave range that was fit to tell any story, blend with any genre and evoke any emotion. Her tone was angelically sweet, but there was a fiery element there to remind us that vocally, she was no lightweight. She had a way of making every song sound dreamy — not to mention that famous whistle-register paired with perfect enunciation.

An important artist in music history, the singer-songwriter paid her dues, from her days as a member of the band Rotary Connection, to singing backing vocals for Etta James and Chuck Berry, to eventually morphing into a solo act. In 1979, Riperton lost her battle with breast cancer; she was only 31. But she left behind an illustrious legacy and a solid catalog that wasn't just composed of love songs. She conveyed various messages in her music, from appreciating life's simple pleasures to seeking purpose. Here, we highlight that versatility — not to celebrate an album anniversary or to announce some fancy induction — but to simply sing the praises of a "perfect angel."


The Blooming Flower
Riperton in her hippie phase was brilliant, and it shows in "Les Fleurs," her psychedelic manifesto on peace, potential and new beginnings. With this strong opener to her debut album, Come to My Garden, the listener is instantly immersed in imagery as Riperton sings from the perspective of a flower, which points to her keen ability to find beauty in even the smallest things. Flower power at its finest, the choral-like background vocals sound otherworldly, and the intensity that builds throughout sparks a feeling of renewal and liberation.


The Lonesome Lady
"Lonely Girl" features a young Riperton lamenting about her loneliness, and it gets me every time. Although not her most well-known number, it may be her most poignant. Just an 18-year-old aspiring singer trying to find her feet in the business, she had an innocence in her voice that was a breath of fresh air. But her ability to emote with such conviction made her sound wise beyond her years.


The Purpose Seeker
The riveting, rock-infused "Reasons" from her sophomore album, Perfect Angel, shows a more introspective side of Riperton as she embarks on a quest to find the reasons for her existence. In a reflective state, she draws from her life experiences to piece together her purpose, while reminding us that "the sweet delight" of singing was at the very core of her being.


The Minimalist
If you need something to smile about, put on this feel-good record. From the album Adventures in Paradise, "Simple Things" clues us in on what really made Riperton's heart sing, like "the sunset and the dawn," and the sheer joy of being alive. To her, these simple pleasures were worth more than material things, which likely explains why she always radiated an inner glow. Thanks for this one, Minnie.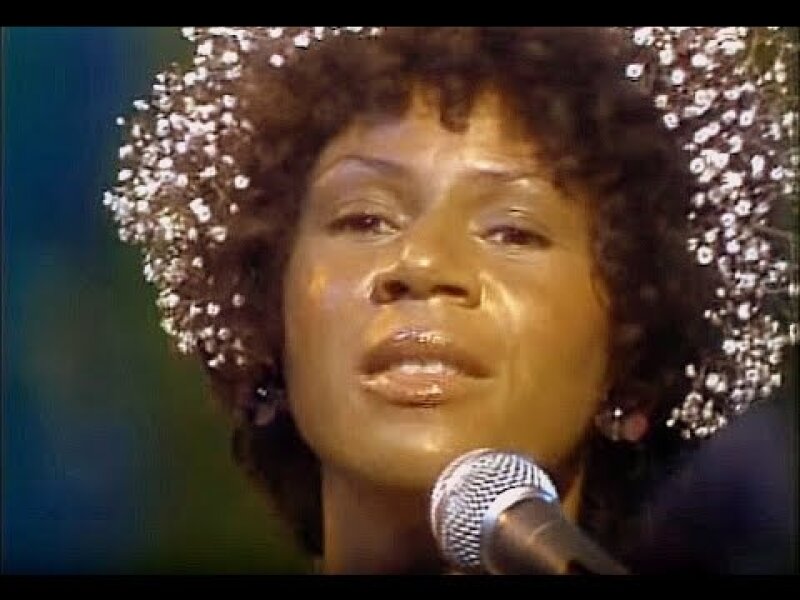 Minnie Riperton - Lovin' You live on The Midnight Special 1975
The Faithful Lover
The love letter I wish I wrote, "Lovin' You" is Riperton's signature song. Originally composed as a lullaby for their daughter, Maya Rudolph, Riperton and her husband, Richard Rudolph, would end up penning a masterpiece. With the singer's coloratura soprano range, only subtle embellishments were added, like the soft strums of acoustic guitar, chimey electric piano and singing birds to echo her elated bliss. And if you listen until the very end, you can hear the gem she left behind for her little girl — "Maya, Maya, Maya, Maya" — showing how motherhood may have changed her outlook on love and life.


The Straight Shooter
Soulful, and quite suggestive, Riperton doesn't mince her words on "Inside My Love." Another jewel from Adventures in Paradise, the song tells the story of two people coming together sexually and spiritually, and it might've been the most audacious move of her career. Despite getting banned from radio stations for its risqué lyrics (at least by mid-'70s standards), the song is now deemed a staple slow jam and fan favorite.



The Reminiscer
We all find ourselves lost in nostalgia from time to time — sometimes unwillingly. From her fifth studio album, Minnie, "Memory Lane" captures that bittersweet feeling beautifully, as Riperton reflects on a love from the past after stumbling upon an old photo, conjuring up a slew of emotions. Like so many of her melodies, this one is moving — almost to a fault. Knowing that she would succumb to her cancer soon after the release of Minnie, it's hard not to get teary-eyed, especially when hearing her wail, "I don't wanna go … Save me, save me," which seemed symbolic of her reluctance to leave the world.



The Party Girl
It wouldn't be right if I didn't feature a dance record. And while "Dancin' and Actin' Crazy" might've been out of the norm for Riperton — sonically speaking — we can certainly appreciate its good vibes. Featuring both of her children, Maya and Marc Rudolph, on background vocals, it's another bittersweet music moment. But this time, I choose to focus on the "sweet." Full of funk and fun, this record sounds like a celebration of life, and I can't help but bask in its glory. A reminder of Riperton's appreciation for the "simple things," this upbeat track confirms that she took it all in. And in that, we can take comfort.