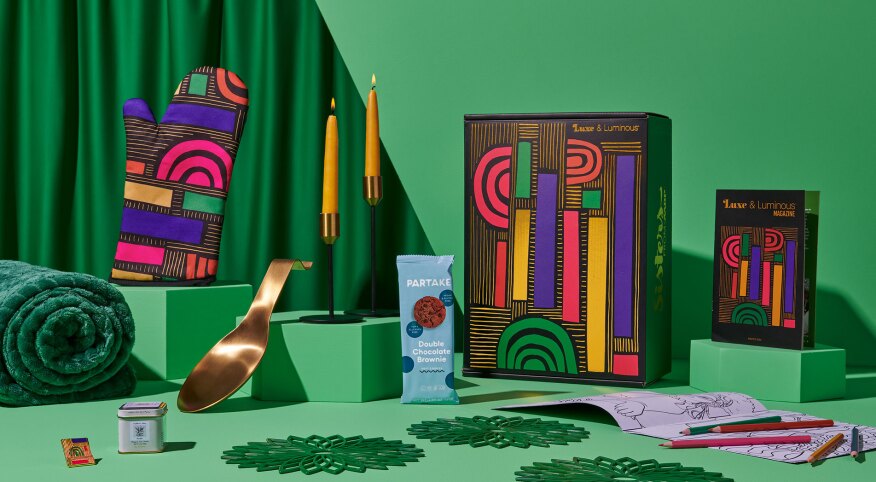 Happy new year from all of us on the Sisters From AARP team.

Can we just say how much we've enjoyed basking in the holiday warmth of the Luxe & Luminous group on Facebook? It's just a joy to spend time with the box subscribers there and soak in that positive and friendly energy.

The seasonal theme for this winter's Luxe & Luminous box was "Cozy and Creative." So many visitors dropping into the group to say hello radiated this energy — welcoming new members, sharing stories and opinions, showing us novel ways to use or display items in the box. They also shared greetings for Christmas, Hanukkah and the new year.

We'd love to give shout-outs to you sisters by name, but since it's a private, members-only group for box subscribers, we'll respect that privacy here in our newsletter. Still, here's a peek at what you lovelies have been up to.


The gift of self-care
We love that this is a space where we can support and celebrate the idea that treating ourselves well is necessary and nonnegotiable. For many of you, that's what this subscription is all about.

"Received my Beautiful [box] today and I'm soo excited. Thank you Luxe & Luminous Club 💞 It's a Merry Christmas to ME!!"

"The door bell rang…..could it be??? YES!!! It's my beautiful box..merry Christmas to me."

"I have enjoyed all my Luxe & Luminous gift boxes that I lovingly gave myself. I am so worth these gifts of self-care 🎁 ❤️. I can't wait to find out what gifts this spring will bring."


Instant gratification — or fun surprise?
As our colorful winter box hit doorsteps and porches, many of you engaged in a friendly debate about whether to open it right away or slip it under the tree to unbox on Christmas morning.

"I received my beautiful gift box and it looks nice under my tree. Anticipation is exciting and Knowing I'll have something to open Christmas morning. Merry Christmas to all of you."

A big, sisterly hug to the member who shared a short video of her twinkling tree, festooned with gold ribbon, cords, beading and delicate glass globes, plus one very special figurine. With a peek at the L&L box she'd wrapped in gold and placed beneath it all, her message:

"My winter box wrapped and ready for Christmas being guarded by my diva with an attitude ornament."

And we love that team "instant gratification" didn't spoil any surprises for the others.

"My box just arrived. I am not waiting to open it…Second cup of coffee and self-gifting commences."

Blanket approval
Most posters seemed delighted with multiple items in the box. But one colorful and cuddly treat emerged as a favorite for many. Our custom-made L&L textured fleece throw, generously sized, ridiculously soft and designed in a brilliant designer hue somewhere between emerald and spruce, met with "warm" praise.

"The throw blanket was a hit for me… Loved everything."

"Love the throw! It's my favorite item so far."

We hear you, sis! Yes, you, with your feet up on the coffee table and peeking out under the gorgeous green of that throw, chilling in front of the TV and enjoying a Thursday night Jaguars versus Jets game (well, if you were routing for Jacksonville, you enjoyed it [CM3] ). We love how it coordinates with your beautiful red tabletop decor and evergreen accents. Thanks so much for sharing that cozy moment with us!


Glad tidings — and GIFs — for the new year
What we loved most of all were your heartwarming messages of hope and happiness for 2023. Holiday messages included prayers, festive GIFs and other graphics, videos and more.

"Happiest of New Year's to all the sister-friends and Queens!💜💐🥳"

"Happy New Year Everyone. I pray that in 2023 I will give myself the freedom to become more Luxe and Luminous."


Making our own joy, from scratch
Sister-friend, we hope the items we've selected for your winter Luxe & Luminous box will lead you to moments of serenity, self-discovery and sensory delight.

We chose the season's theme, "Cozy and Creative," because with temperatures plunging and days shortening, we naturally gravitate toward indoor pastimes, such as crafts, baking, reading and artwork.

Thanks for sharing with us how much you love to color, how you decorate your home, how beautifully you wrap gifts, what you display on your walls. When we discover and embrace what we are drawn to creatively, this "play" is the work of activating authenticity and creating a beautiful, purposeful and joyful life. For more ideas, visit sistersletter.com/me-time/how-to-unlock-your-creativity-at-any-age.

We enjoyed creating this box for you. Visit the Luxe & Luminous private Facebook group (sistersletter.com/luxeclub) and share your pastimes and pursuits with other subscribers.

And now, without further ado, here is our reveal of all the treats included in this winter's box..

First-up, join actress Gigi McMillian for our official unboxing video: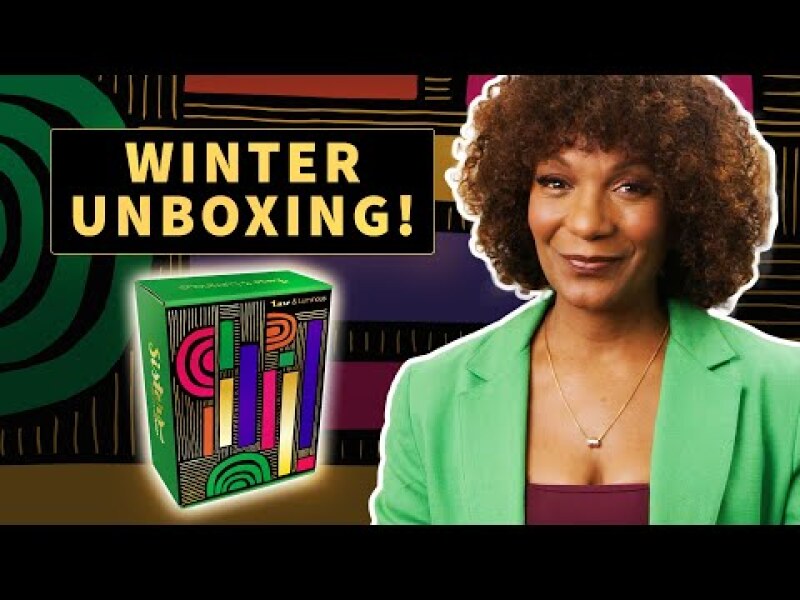 Luxe & Luminous Collection - Winter 2022 Unboxing

Or go through all the items in the box, along with a few joyful comments from recipients: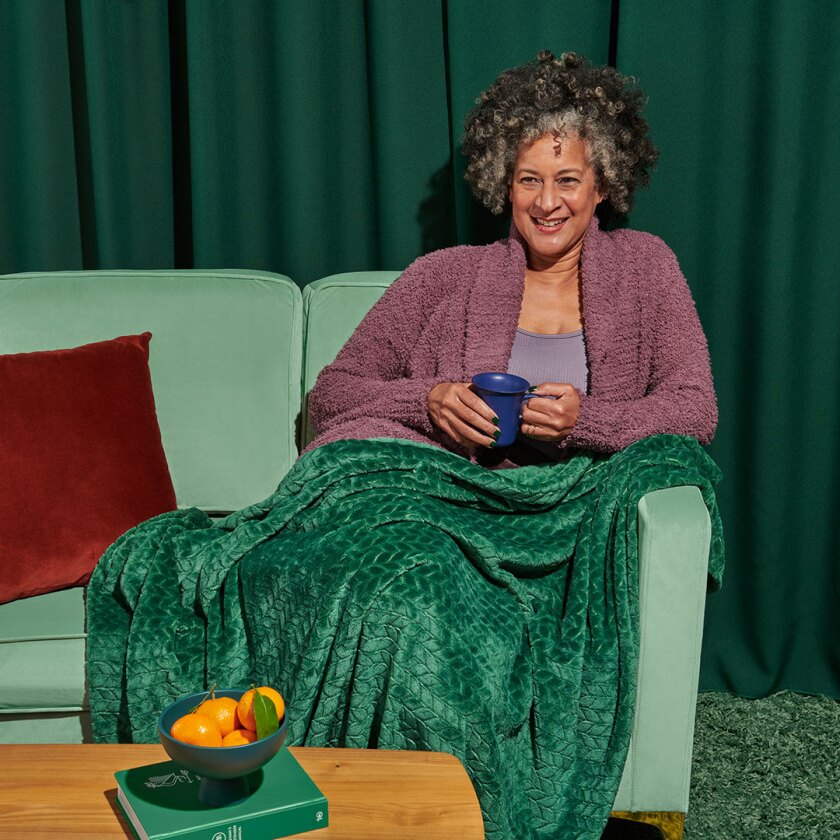 Textured Fleece Throw
Rich, emerald-green blanket is plush and perfectly sized to be ultracozy and decoratively draped. "Perfect color and feels great."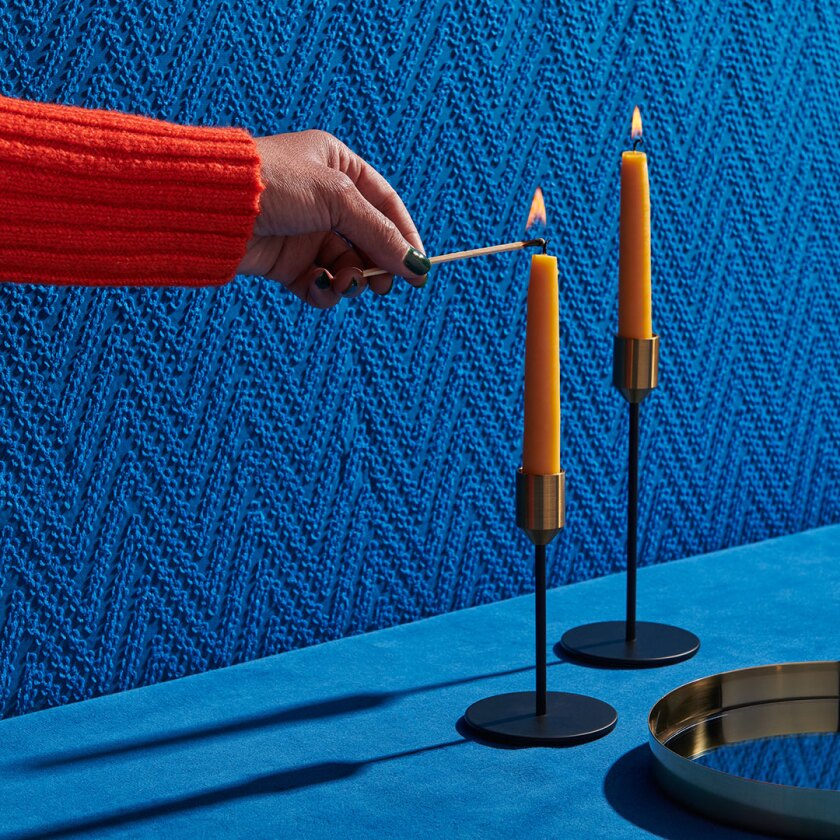 Graduated Taper Holders
Modern, elegant gold and black taper candlestick holders are stair-stepped in height for a chic designer tablescape.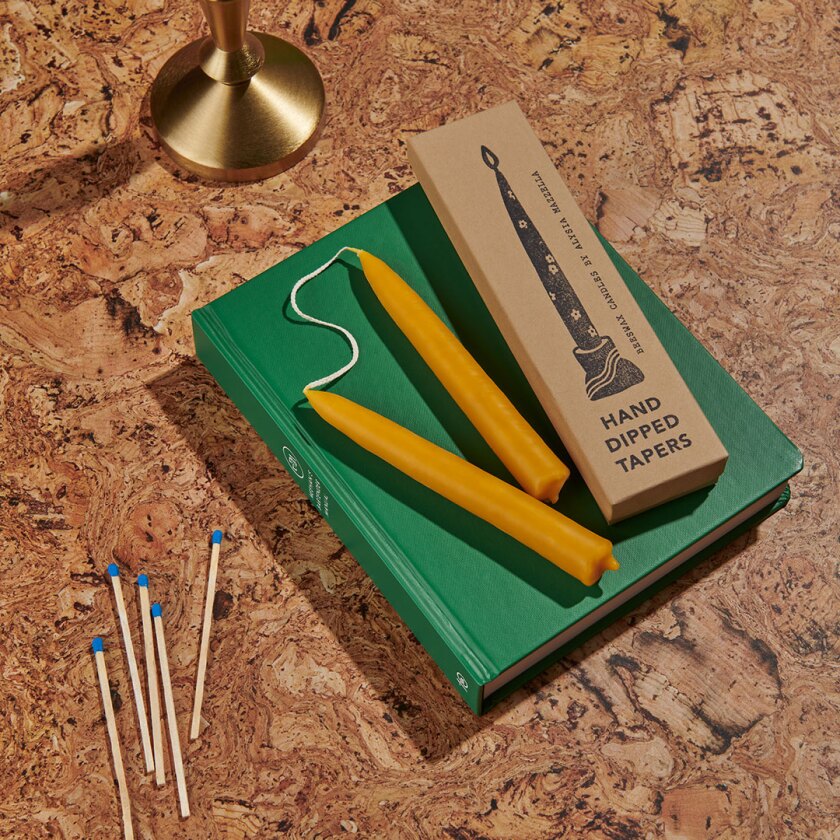 Beeswax Taper Candles
These all-natural, hand-dipped beeswax tapers from Alysia Mazzella are uplifting, energetic candles for all occasions. The Black-owned business offers many sizes and styles. "The candles were my fave. I love candles and decorative holders."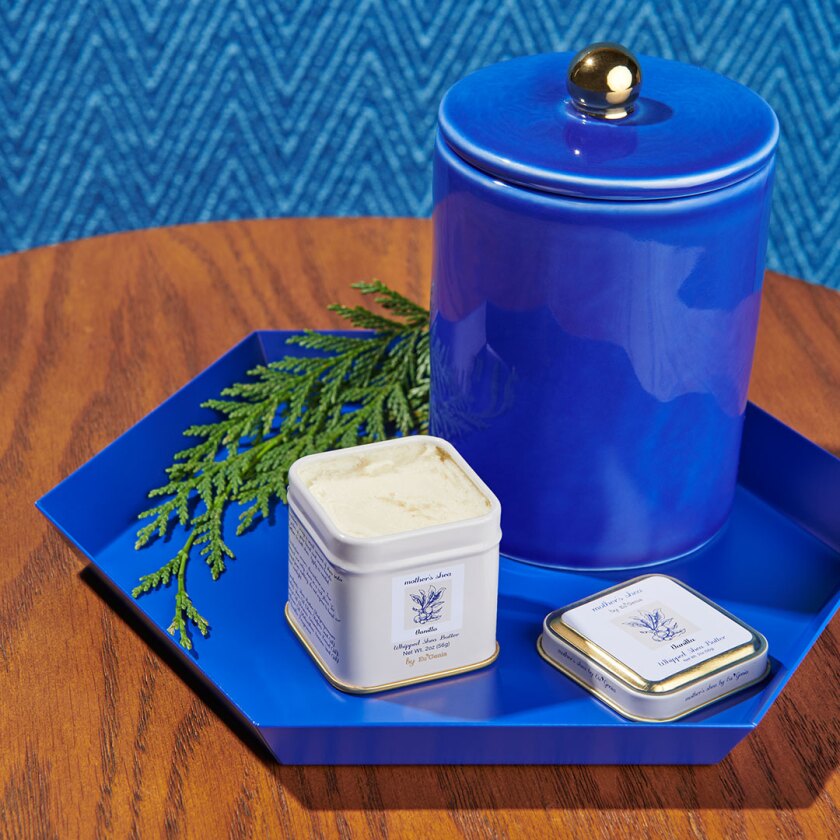 Vanilla Shea Butter
Sweet, creamy whipped hand and body butter created for deliciously luxurious, long-lasting moisture by Black-owned business Mother's Shea.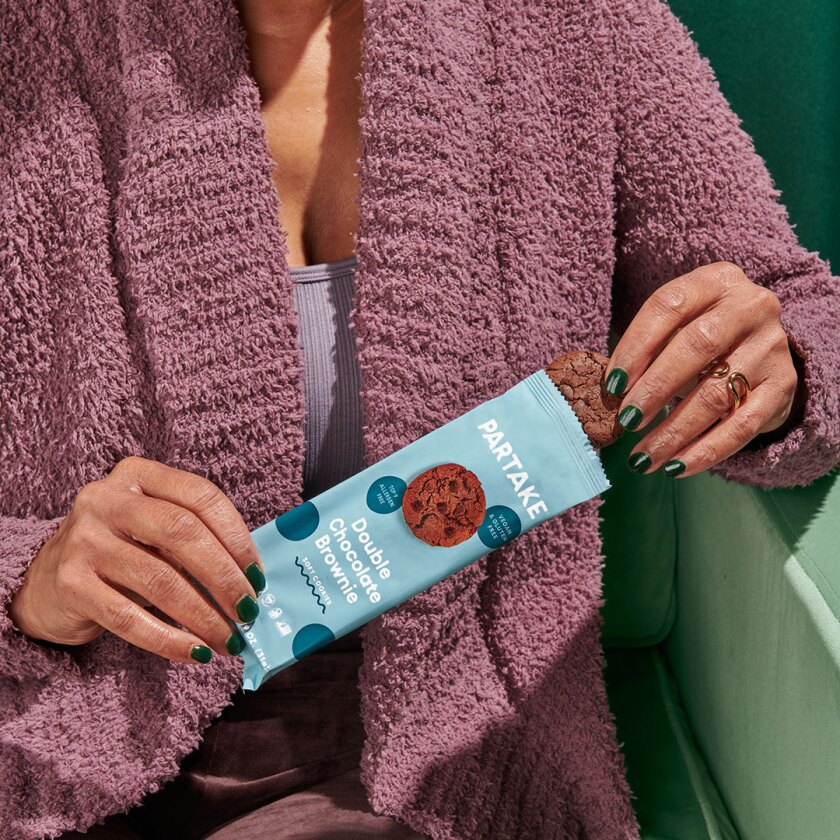 Partake Cookies
Scrumptious vegan, gluten-free cookies from Partake Foods in one of two yummy flavors packed with chocolate. From another Black-owned business, we were delighted to discover.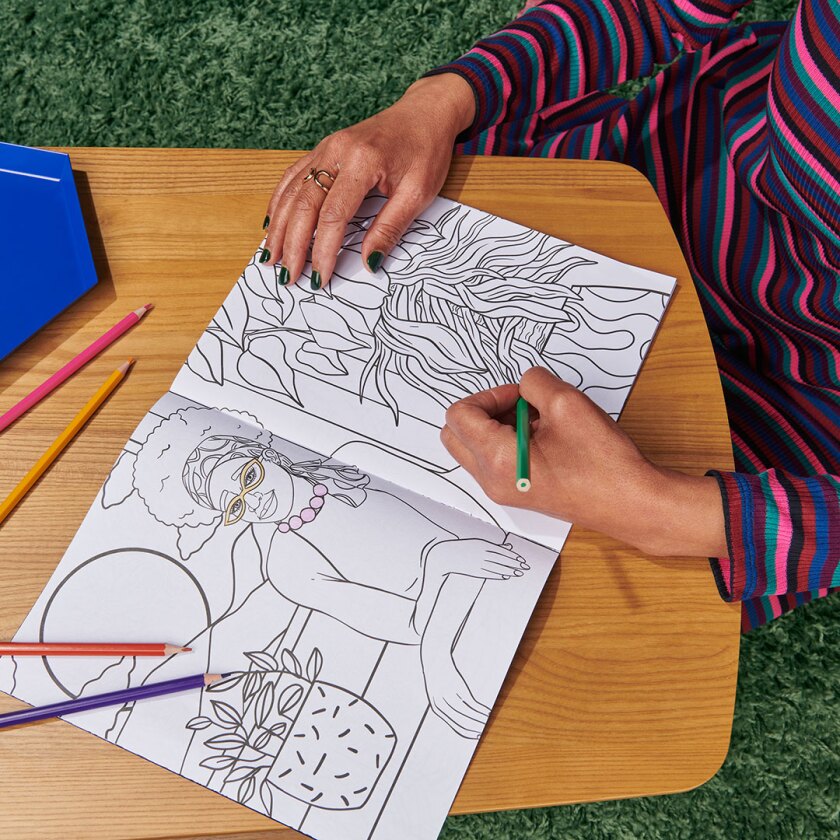 Coloring Book
Our exclusive Living Beautifully Coloring Book features beautiful original illustrations we commissioned from Black artist Sarina Mantle.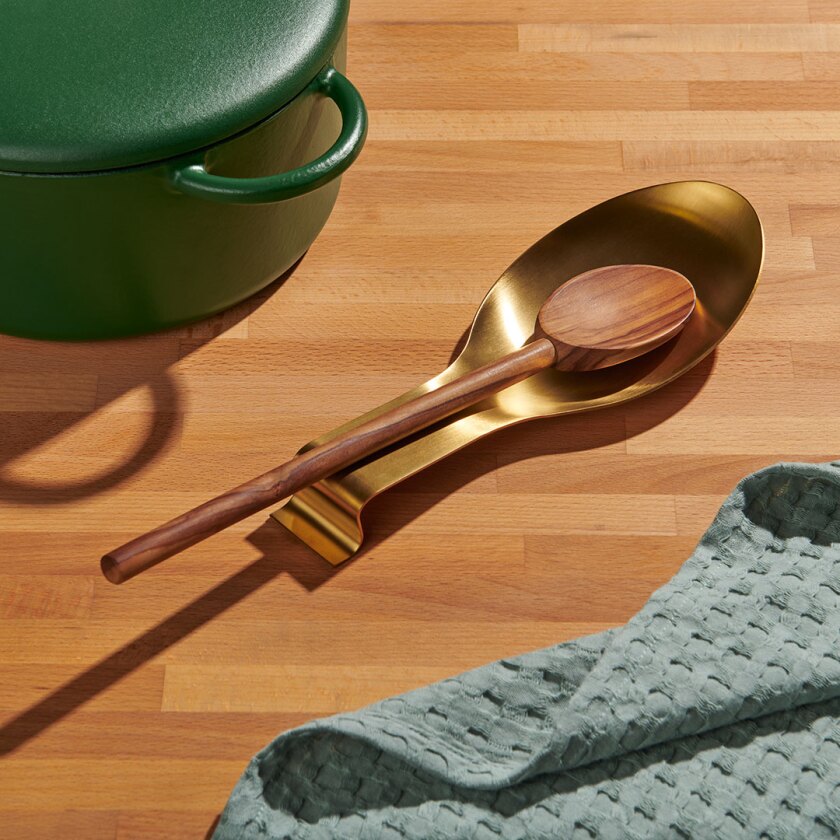 Sculptural Gold-Tone Spoon Rest
Durable, handy metal kitchen essential stylishly holds cooking utensils and keeps stovetop mess to a minimum. "The spoon rest is my 'I needed that item' and I love it!"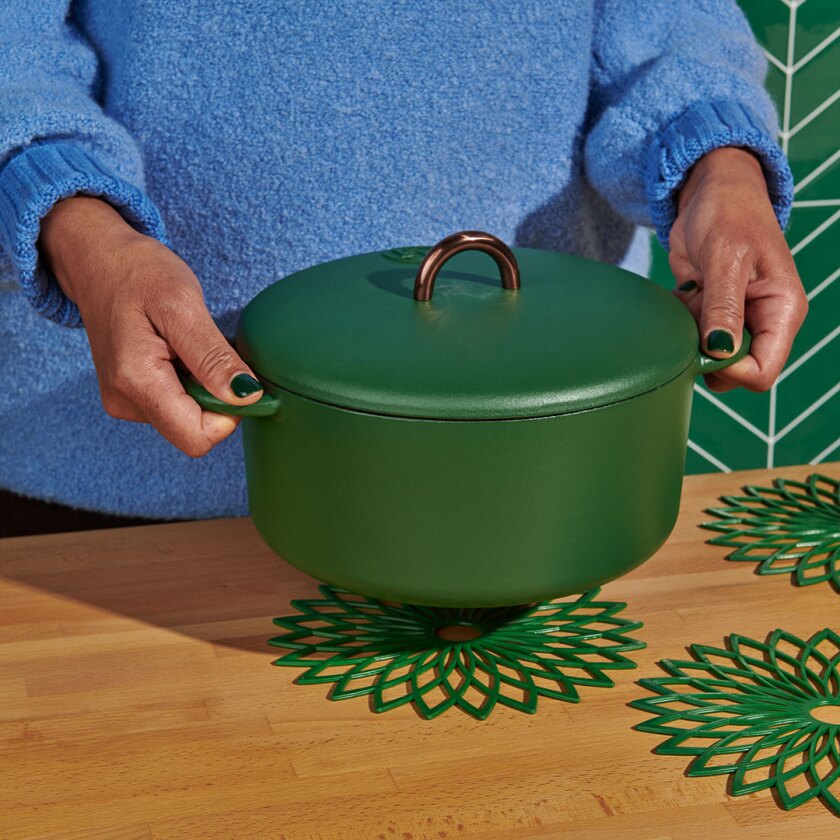 Decorative Trivet Trio
Fun, cheerful trio of silicone pot holder/table protectors handle the heat of warm dishes with a decorative, multiuse design. If you read our mini magazine, you discovered how-tos for a fun way to pretty up serving dishes, coffee drinks and desserts: Use them as a stencil to make designs using cocoa, powdered sugar or sprinkles. "Right now mine are under a couple of plants (like a doily); however I think I'm going to hang them on my kitchen wall as decoration."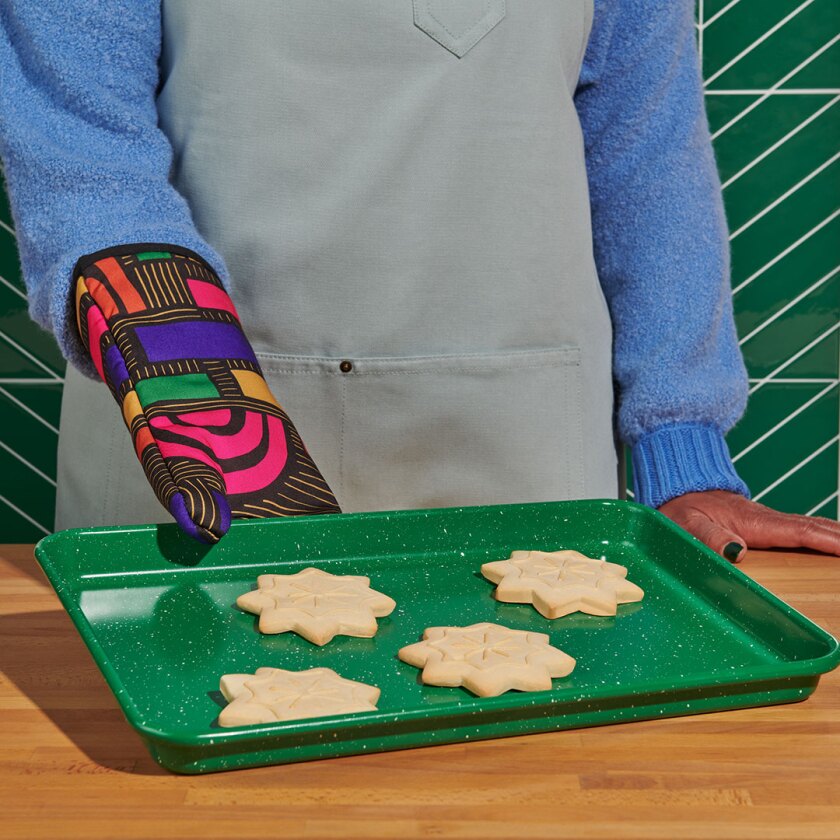 Signature Print Oven Mitt
Exclusive, custom-designed padded mitt provides stylish heat protection while you're cooking and baking. "A really great box, loved just about everything! The golden spoon holder, the Shea butter, the oven mitt, the throw! 😊 Yep, great box."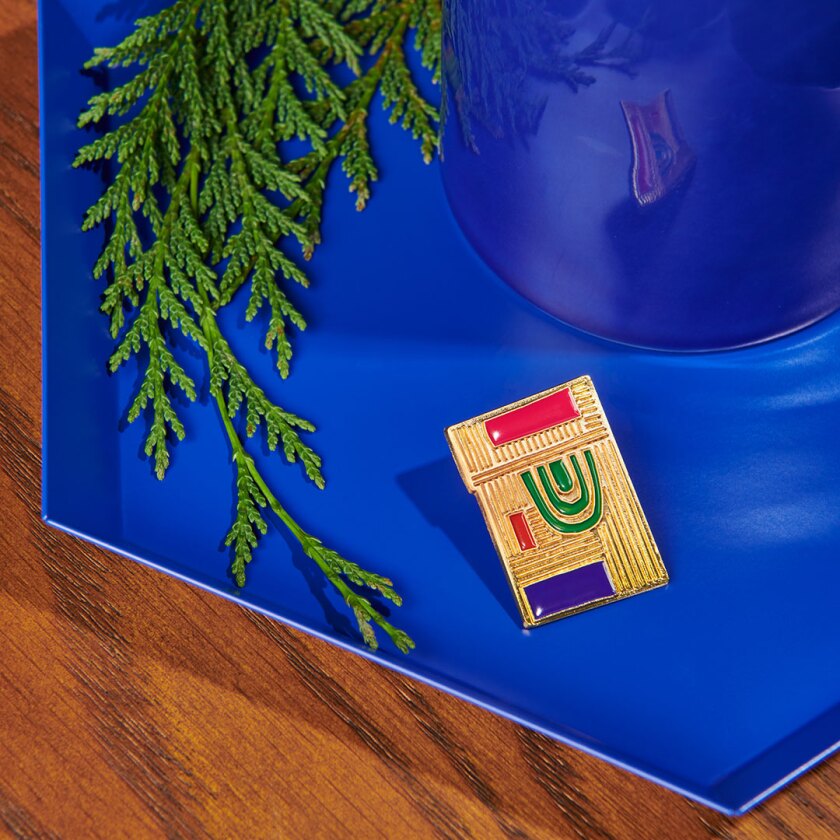 Collectible Lapel Pin
Seasonal, collectable, gold-toned enamel keepsake, custom designed by artist Hadiya Williams.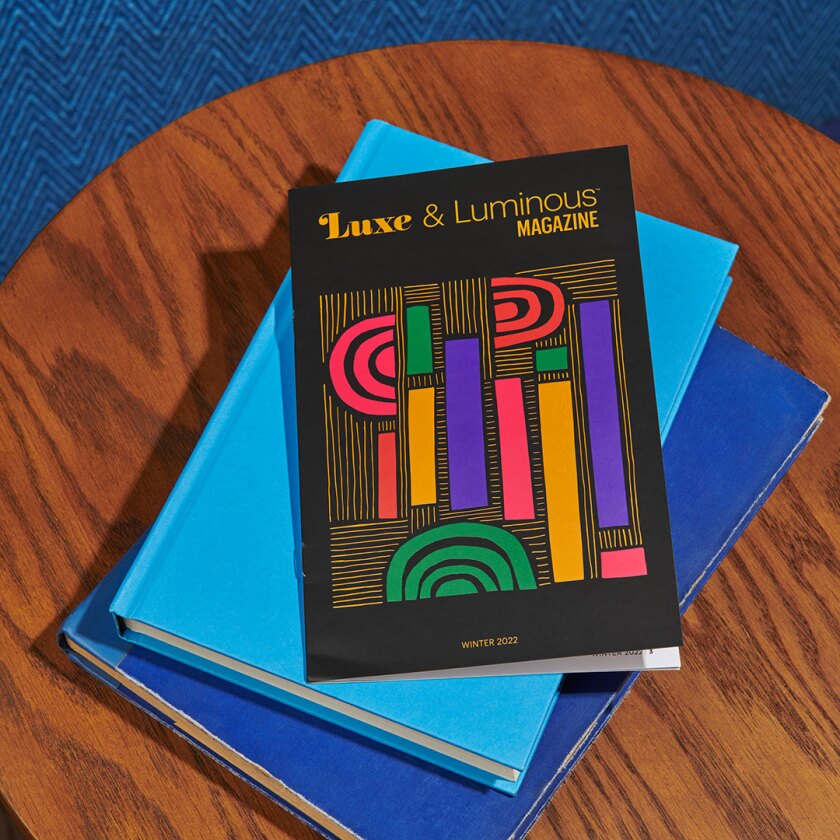 Mini Magazine
This season's creative ideas and inspirations, along with thoughtful insights from women-and Black-owned businesses.