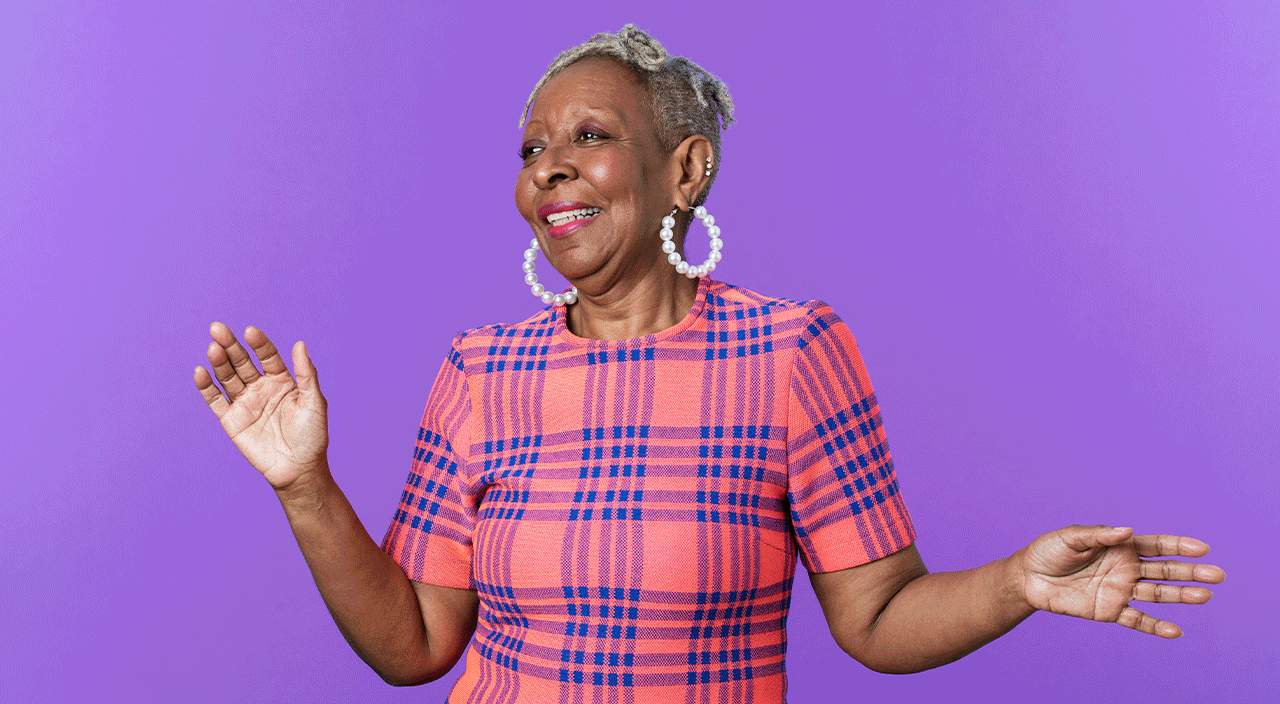 This month, Sisters From AARP reaches a milestone. The newsletter is five years old. And 262 issues later, we're still here doing what we do — elevating readers and celebrating Black women. Many of you appreciate and affirm how sisters just get better with age. That's right, just like friendships, antiques, fine wine, denim, artisan cheese, handcrafted leather, cast iron, fruit trees and more. The very best things tend to have a little vintage, you know?

This contest has now closed. Check Sisters every week for future announcements.

Winners of our 2021 Sisters Aging Beautifully Contest know it too!

It's not just what we see in the mirror — although, yes girl, melanin is the gift that keeps on giving! We know we're aging beautifully because of how we feel. We become better, richer, fuller versions of ourselves. Wise and experienced enough to know what matters. Creative and curious enough to see new possibilities. Confident enough to go for them. Caring enough to empathize with those whose life journeys don't resemble our own. Positive and hopeful enough to know joy comes in the morning. Reflective enough to stitch patchwork stories from the fabric of life and use them to bring warmth to others.

Loving enough.

Being enough.

After five decades of living, I know this much is true!

How will you celebrate yourself, and the loveliness that gets better with time? What makes you feel beautiful at the age and stage you're at right here and now? Enter our Sisters Aging Beautifully contest and let us know for a chance to win a $500 gift card or other prizes.

This contest has now closed. Check Sisters every week for future announcements.

Share your age-positive attitude with Sisters by completing a simple thought: "I feel beautiful at age______because________." Share a single sentence or say a bit more. It's up to you!

Upload a photo of yourself from a recent year that makes you feel connected to that energy, capturing a mood or a moment that gives you life. We'll judge entries based on inspiration, enthusiasm and creativity. And, while we know you're hella fine and only too happy to produce proof that Black don't crack, this isn't a contest based on appearance. We're celebrating attitude.

Whether or not you entered this contest, we hope that you're inspired to revel in your radiance today, every day and with each passing birthday. You are truly beautiful inside and out, Sis!