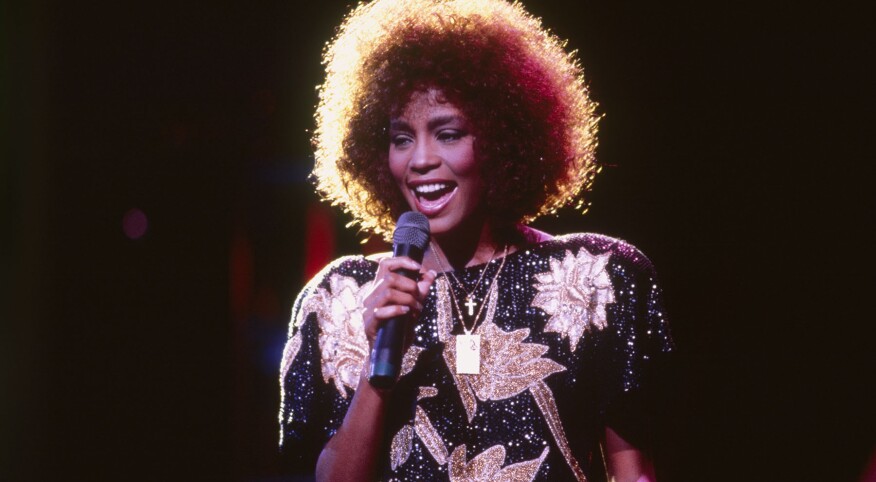 This news is making us "So Emotional." Whitney Houston has just become the first Black artist to have three albums certified diamond by the Recording Industry Association of America, Billboard reports. The honor comes just as her second studio album, Whitney, which debuted in 1987 and featured five Billboard Top 10 singles, including "Didn't We Almost Have It All," "I Wanna Dance With Somebody" and that emotional song just mentioned, was certified diamond.

While gold and platinum awards honor artists who have songs or albums with a minimum of 500,000 or 1 million units of sales (or streaming-equivalent sales), respectively, the diamond award was established to honor those who've sold 10 million units or more.

Plus, this news comes at a time when Houston's iconic version of "I Will Always Love You" has hit 1 billion views on YouTube. Yes, billion with a B! Originally written by Dolly Parton, Houston's version was set up for stratospheric status when she recorded it for The Bodyguard soundtrack, a movie in which she also starred.

So what were Houston's three top-selling albums? "Whitney has sold more than 20 million copies worldwide, while her debut has gone 13x platinum and The Bodyguard soundtrack has been certified 18x platinum," Billboard reports.

And while she's reportedly the only Black artist to have had three diamond albums, Michael Jackson, Tupac Shakur (aka 2Pac) and Mariah Carey are close behind with two, Billboard notes. And 10 more Black artists have at least one diamond album, including Prince, Lionel Richie and Stevie Wonder.

Ahh, memories. Our love for Houston continues. And these certifications and views show how her musical legacy still reigns, even after her untimely death in 2012.

So what was your favorite Whitney Houston album or song? I'm queuing up my playlist as I write … in her memory.