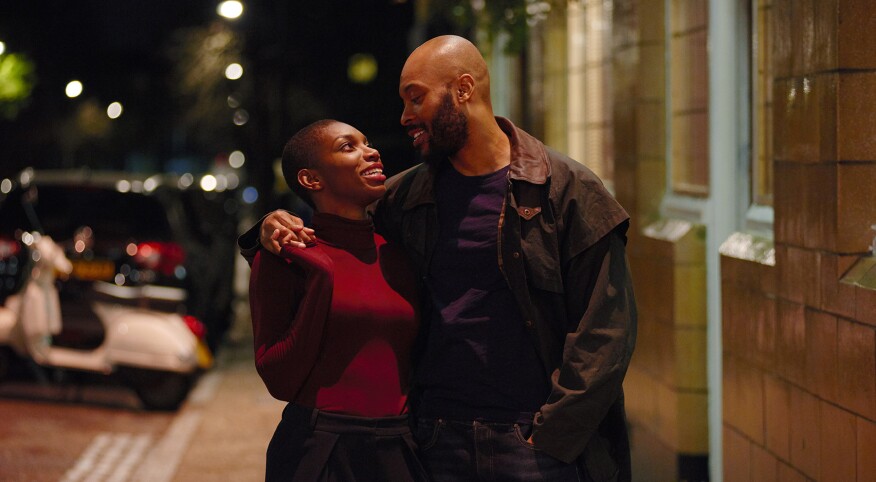 The film industry has changed. Due to the pandemic, some movies became available for home rental on their release date — for the price of a movie ticket or two — while others were pushed back or released without fanfare. Numerous indie films have popped up on streaming, as well. The result is a hodgepodge of new-to-us films to wade through.

In fact, with indie films often having low marketing budgets, somehow I had missed some great indie films — films that I had never even heard of when they were originally released. This situation set me to thinking about how a movie junkie like me could miss these movies, many of which featured Black women! That's my niche as a film critic and my daily experience. And if I had missed out, then how many other casual moviegoers missed these films as well?

But now, we have the chance to tune in. Or tune in again. These four films feature Black women in ways that we don't get to be portrayed in film every day. They center on us and our experiences, our nuanced way of existing and our vibrant approach to life's struggles. They show us loving, living and dreaming beyond the singular roles of mother, daughter, worker and Black girl. These are films that capture the nuance that makes us uniquely us.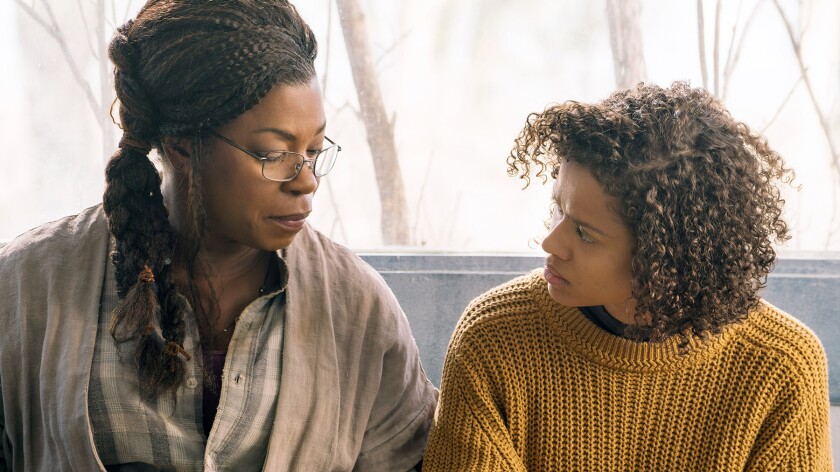 Fast Color

Fast Color (2018) is a science-fiction drama about mothers and daughters grappling with some heavy generational baggage. That baggage takes the form of supernatural powers. Yes, this is a family of Black women superheroes who have used their powers to survive white supremacy and the patriarchy. Gugu Mbatha-Raw plays Ruth, a troubled homeless woman who definitely has some demons she is running from. After years of substance abuse and drifting, she comes home to her mother Bo, played by Lorraine Toussaint, and daughter Lila played by Saniyya Sidney. For generations, they used their powers to stay safe and hidden, but Ruth's power is something different, something that could change the world. Watch it on Hulu, Amazon Prime and other streaming services.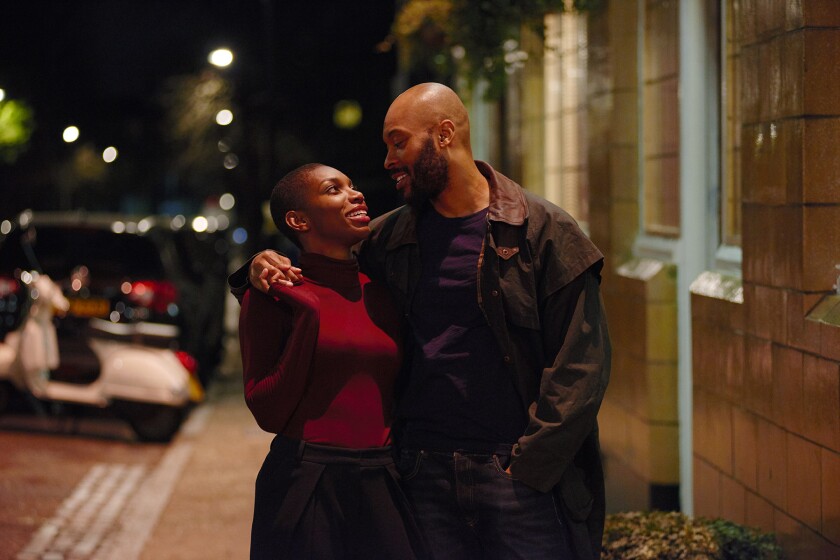 Been So Long

Been So Long (2018) is a romantic musical featuring Michaela Coel (I May Destroy You) that we may have missed. It's the tale of a cynical single mother, Simone, who is desperate for love but wary of anyone who dares to get too close. Raymond, played by Arinzé Kene, is just that man to try, but he is also the man with too many problems for Simone's taste. What should have been an easy dismissal turns into a hot romance that is too good to be true. Or is Simone just not allowing herself to be free to love? We see the romance play out in a wonderful musical hybrid format that you will love, if you're into musicals. Available on Netflix.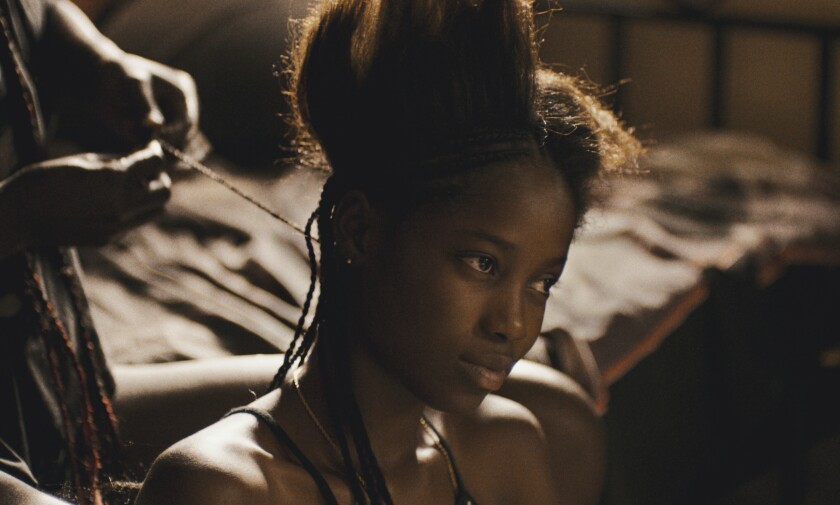 Atlantics

Atlantics (2019) follows Ada (Mame Bineta Sane) a girl in love with a boy named Souleiman (Ibrahima Traoré), but betrothed to a grown man named Omar (Babacar Sylla). I need you all to hear me out on this little foreign indie film from Senegal. Ada comes from a Muslim family who has already dictated her future with Omar. However, if Souleiman can get the money he is owed from a stingy boss, they can be together somewhere else. After Souleiman isn't paid, he disappears with a group of friends, leaving Ada to sleepwalk through a life she never wanted. That is, until the wedding festivities are plagued by obvious sabotage. The police think Souleiman is back and causing problems, but Ada knows he and his friends died in the Atlantic on a raft to Spain. Atlantics is a story about young lovers, but it's one told in a manner and a setting that we have yet to see on film. In addition, more mature readers have the life experience needed to relate to the young lovers, while also being able to appreciate the mature nature of Ada's romantic dilemma and the choices she ultimately must make. This is an intimate look into the lives of Senegalese girls who dare to love and a ghost story you won't forget. (It's only mildly scary and has no gore.) Catch it exclusively on Netflix.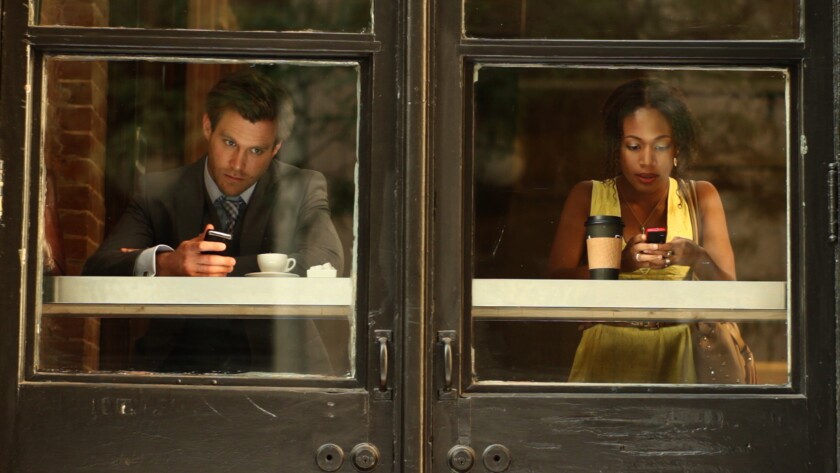 My Last Day Without You

My Last Day Without You (2011) stars our fave Nicole Beharie (Miss Juneteenth, Sleepy Hollow) as Leticia in a role that also showcases her beautiful voice. I snuck this one in because I discovered it early in the COVID-19 lockdown and have loved it since then. I figured you would like it for those same reasons, sisters. The storyline: Niklas (Ken Duken) is a German corporate hatchet man who has come to shut a company down. Letitia works there, but when they first meet, neither of them knows this connection. Instead, they feel something akin to love at first sight — or Niklas does. Letitia is struggling because she is now unemployed and unable to support her art. The film is a commentary on privilege, while questioning what love is and when it actually happens. Watch on Amazon Prime, Tubi, Apple TV and Vudu.