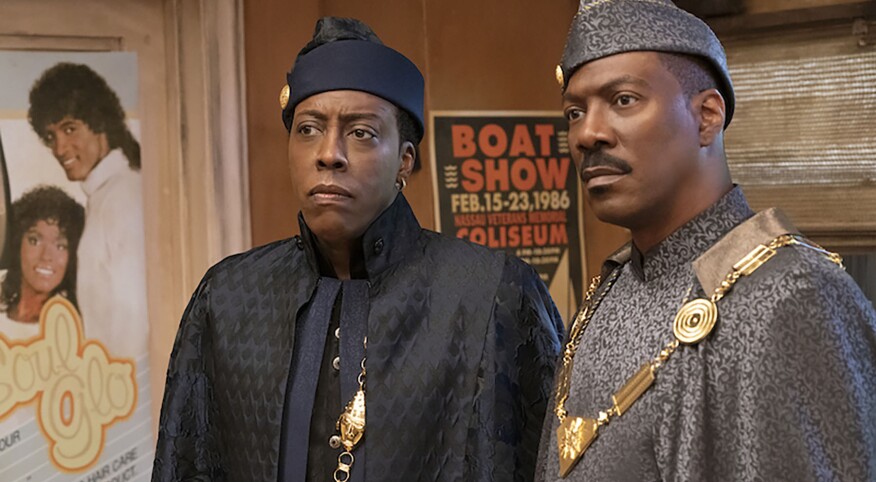 Although home is where the heart is, the coronavirus has us hunkering down and hibernating in our humble abodes. And as much as we enjoy making embarrassing Tik Tok dance videos with our kids, head-nodding to DJ sets on the Gram and practicing our goddess pose in online yoga sessions, the novelty of virtual entertainment is wearing off. That's why the film buffs among us are shouting hooray for Hollywood, as some of the most anticipated movies of the new year are either currently playing or coming straight to a streaming platform or cable channel near you! With no extra cost to HBO Max subscribers, Warner Brothers will stream all of its 2021 film releases on the streaming platform on the same day the films hit the theaters, and Netflix, Amazon Prime and Lifetime Television are also vying for your movie-viewing time.

So put on your coziest PJs, grab a snack and watch this diverse mix of dramatic, romantic and funny films starring and directed by sisters we love, including Viola Davis, Tessa Thompson, Leslie Jones and Regina King.

One Night in Miami (Now streaming, Amazon Prime):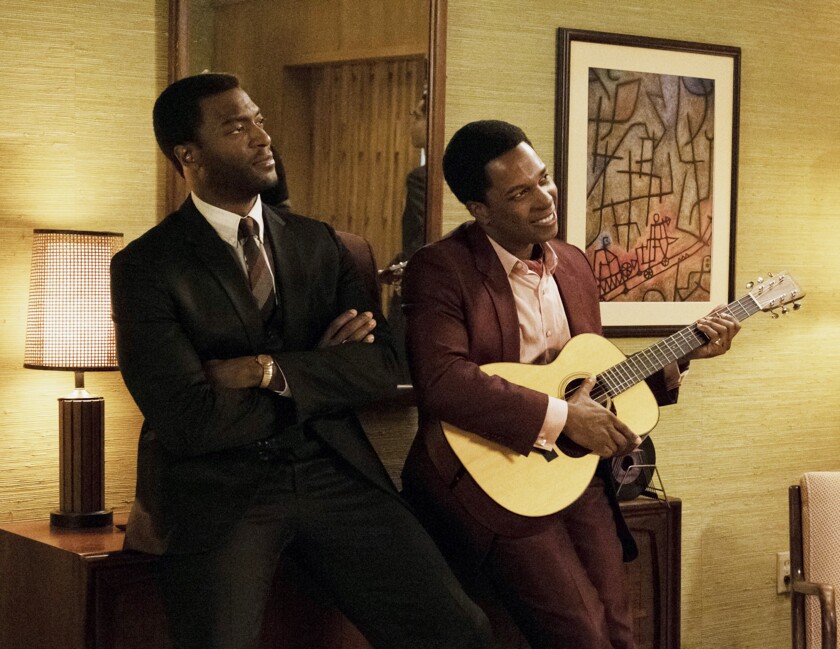 We are so proud of our girl Regina King. Her directorial debut, One Night in Miami, takes us back in time to fight night in 1964 between Cassius Clay (before he changes his name to Muhammad Ali) and heavyweight champ Sonny Liston. Clay won the fight, and the film is a fascinating fictionalized account of a real-life meet up between the boastful boxer and his famous friends—singer Sam Cooke, NFL star Jim Brown and activist Malcolm X—before and after the boxing match. Oh, what a night!

Ma Rainey's Black Bottom (now streaming, Netflix):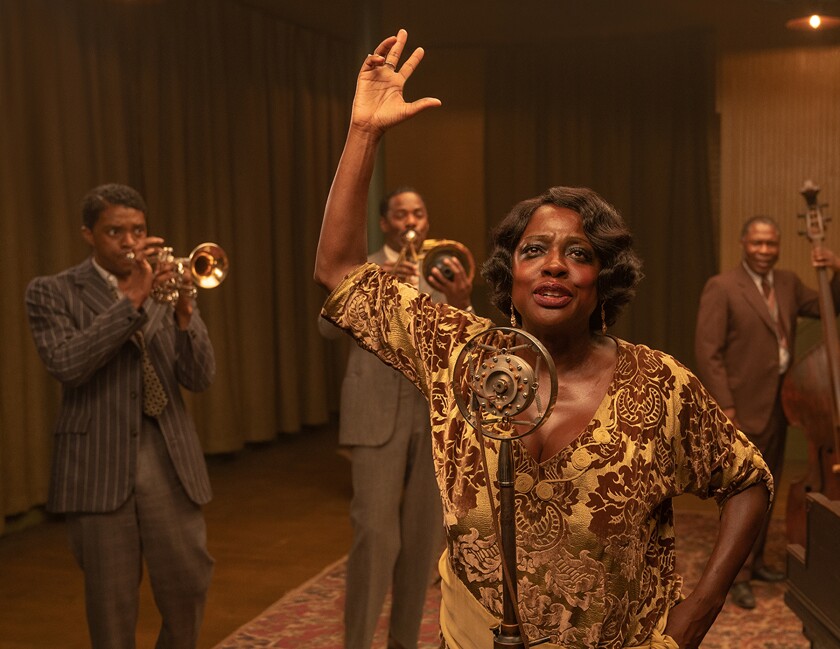 In this film adaptation of August Wilson's 1982 stage play, Oscar winner Viola Davis pours her heart and soul into her portrayal of pioneering blues singer Ma Rainey (born Gertrude Pridgett). And in his final performance on screen, Chadwick Boseman transforms into temperamental trumpet player Levee. Directed by Tony-winner George C. Wolfe, the film, set in a Chicago recording studio in 1927, is generating early Oscar buzz.

Sylvie's Love (now streaming, Amazon Prime):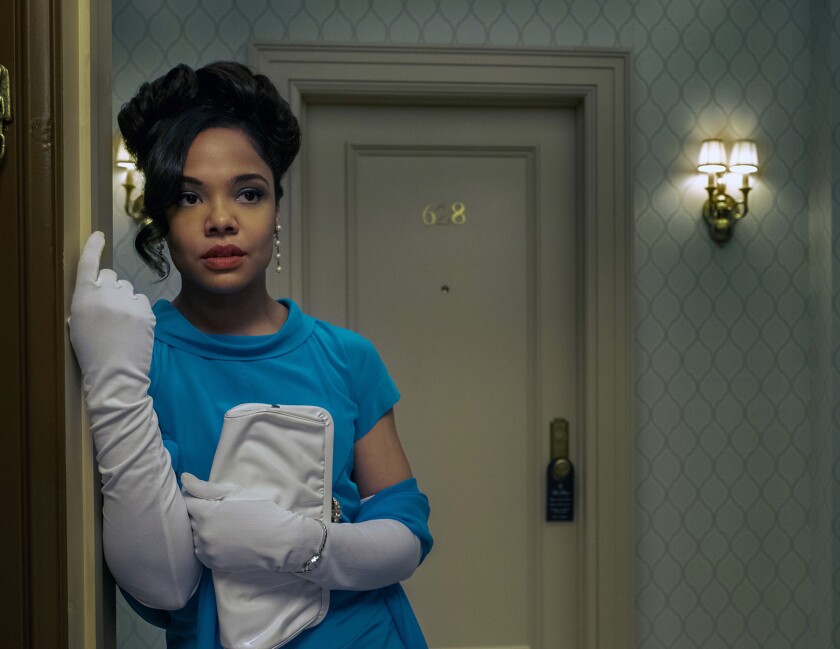 In a sentimental mood? Watch this sweet love story set in the late 1950s, starring Tessa Thompson as Sylvie, a young woman dreaming of a career in the television industry and pining for her fiancé to come home after the war in Korea. The plot thickens when Sylvie meets a seductive saxophonist named Robert (Nnamdi Asomugha) and their fates become intertwined.

Salt-N-Pepa (Jan. 23, Lifetime):
Salt-N-Pepa are the queens of hip hop and the news of this Lifetime biopic makes us wanna shoop! Newcomers G.G. Townson and Laila Odom star as Cheryl "Salt" James and Sandra "Pepa" Denton, respectively, and Deidra Roper is on the wheels of steel as DJ Spinderella. Directed by Mario Van Peebles and produced by Queen Latifah, the three-hour film chronicles Cheryl and Sandy's rise from Queensborough Community College students and Sears coworkers to become the first female rap act to go multiplatinum and have pop chart success. The rap-filled film features the dynamic duo's greatest hits, including "Push It," "Let's Talk About Sex," Shoop" and "Whatta Man."

Wendy Williams: The Movie (Jan. 30, Lifetime):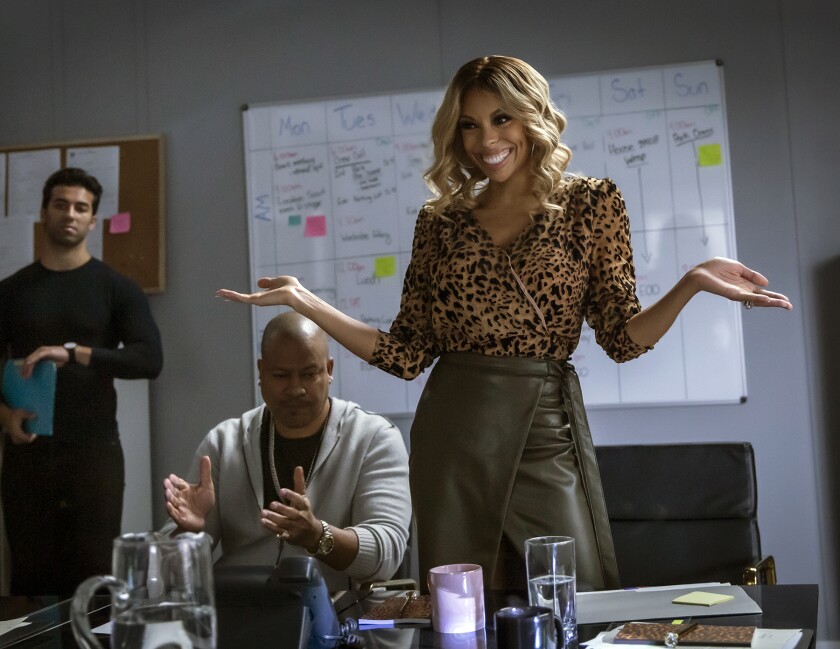 Radio shock jock-turned-daytime-talk-show host Wendy Williams always brings the heat and has made a career dishing celebrity gossip. And her "How you doin'?" catchphrase is forever part of pop culture. Now the 56-year-old is the hot topic and executive producer of her own juicy biopic featuring Ciera Payton (Tyler Perry's The Oval) in the title role. The Lifetime movie spills the tea on Williams' professional highs and personal lows, including her messy divorce and addiction issues.

Coming 2 America (March 5, Amazon Prime):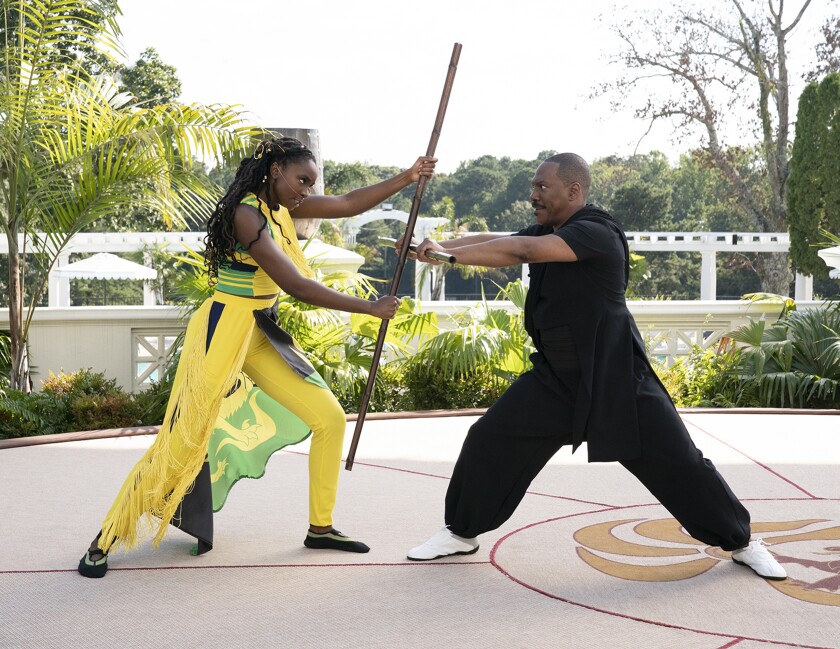 We still laugh out loud every time we watch the hilarious and heartwarming comedy Coming to America. Who can forget Eddie Murphy and Arsenio Hall morphing into all those quirky characters, notably Hall as a long-winded preacher and Murphy as the Jheri-curled and pitch-challenged singer who exclaims, "sexual chocolate!" When we last saw Murphy's Prince Akeem of Zamunda he was tying the knot in grand fashion with his queen from Queens, New York (Shari Headley). The long-anticipated sequel picks up with the African prince coming back to America to meet his long-lost son. KiKi Layne, Wesley Snipes, Leslie Jones and Tracy Morgan join original cast members Headley, Hall, John Amos and James Earl Jones.