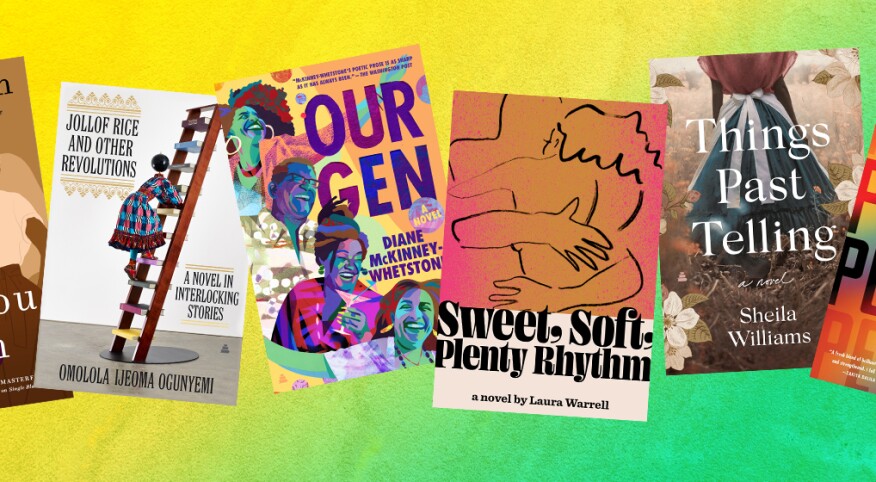 We may belong to family groups, friend groups, colleague groups, church groups. But there are times when even being a part of a group does not prevent a sister from feeling alone. Oftentimes, the parts of ourselves that we reveal in our groups are the parts that work well within them. But the unrevealed parts can leave us feeling alienated. The characters in these empowering novels often move through this paradox. They are linked with others voluntarily or involuntarily. However, many will discover that they are not the only ones navigating difference. And they learn just why fate has connected them for a reason, a season or a lifetime.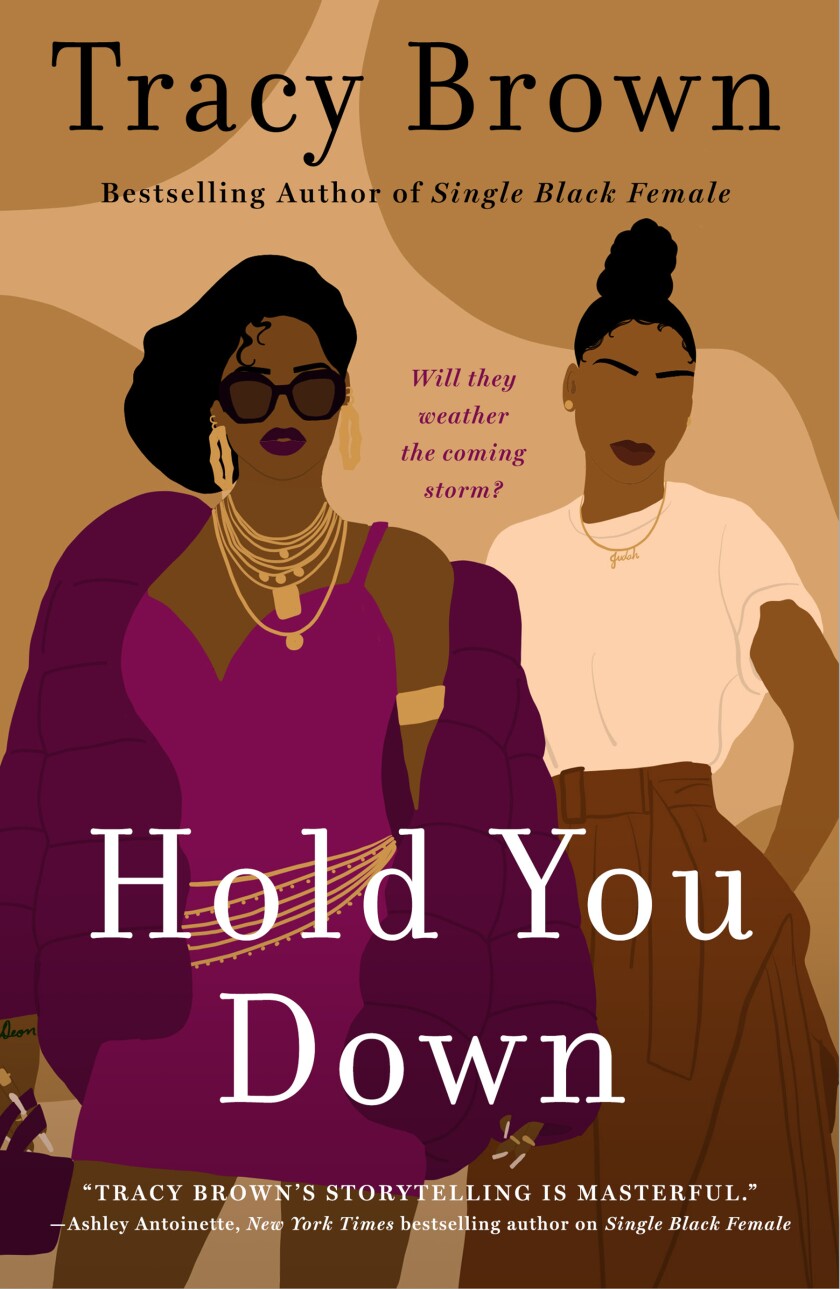 Hold You Down
by Tracy Brown

You are bound (pun intended) to find yourself feeling hip and nostalgic as you read Tracy Brown's novel Hold You Down. The story is set in New York in the late 1980s and early '90s and centers on two sisters, Lenox and Mercy, and their sons, Deon and Judah. Growing up in the projects with a mother who was not always around, the sisters, bound by their experiences and love for one another, have vowed to always hold each other down. And they do so even as they take very different paths in life. Mercy keeps her head down and grinds at her 9-to-5, trying to stay afloat while raising her son. Lenox is constantly on the hunt for fun and fast money. But when Lenox's decisions catch up with her, the ties that bind her to her sister, son and nephew might be on the verge of snapping. Brown brilliantly creates complex characters and situations that may prove that to hold one down may be easier said than done.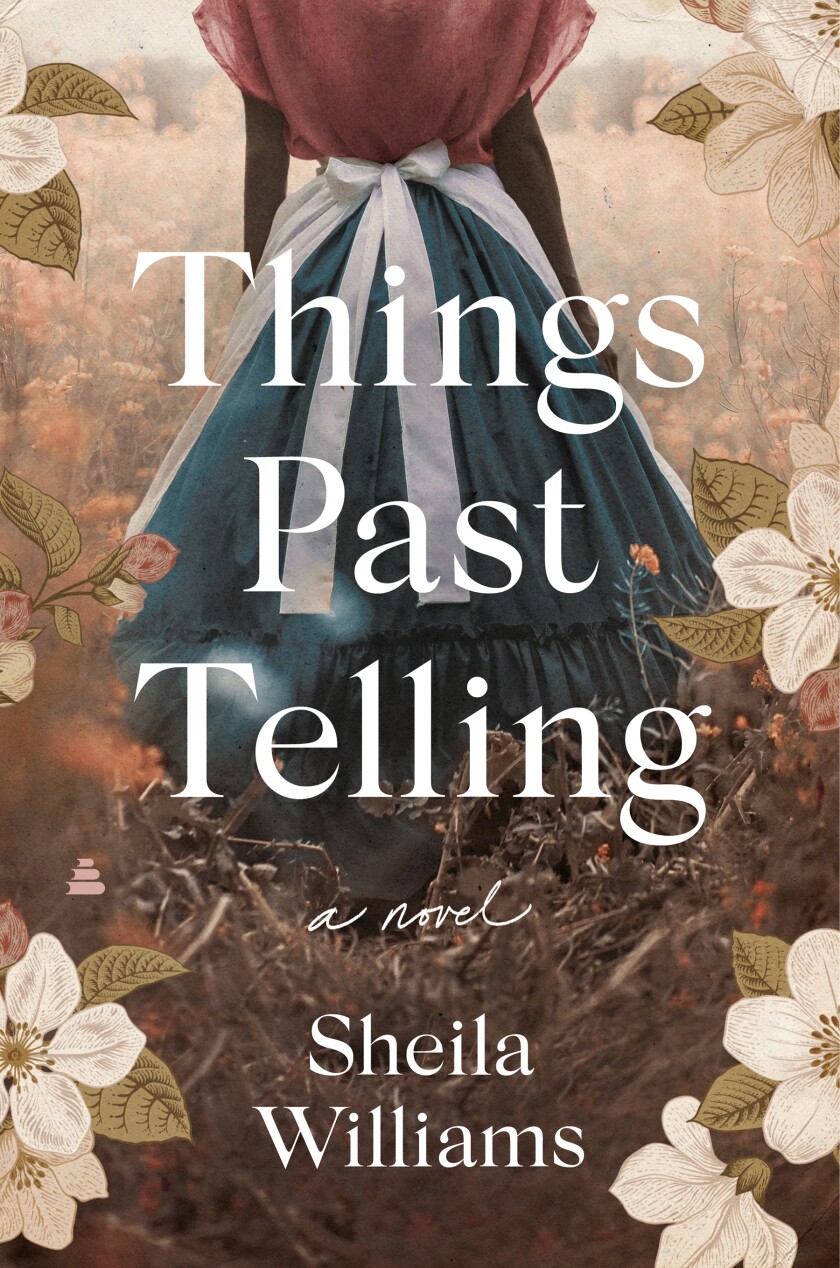 Things Past Telling
by Sheila Williams

Sheila Williams gifts readers with a beautifully written tale inspired by a 112-year-old woman whose name the author saw in an 1870 U.S. Census report. Coming out in paperback February 21, the spellbinding story begins in West Africa, where the main character, Maryam Prescilla Grace, was born. It spans the 100-plus years that Maryam lived, detailing the many places that she saw as well as the many people she encountered. Forced into enslavement, Maryam eventually learned midwifery, a skill that became her refuge at times, from a Caribbean woman. The author will captivate you with this extraordinary epic that shows the strength and tenacity of one Black woman who never forgot who she was and where she came from.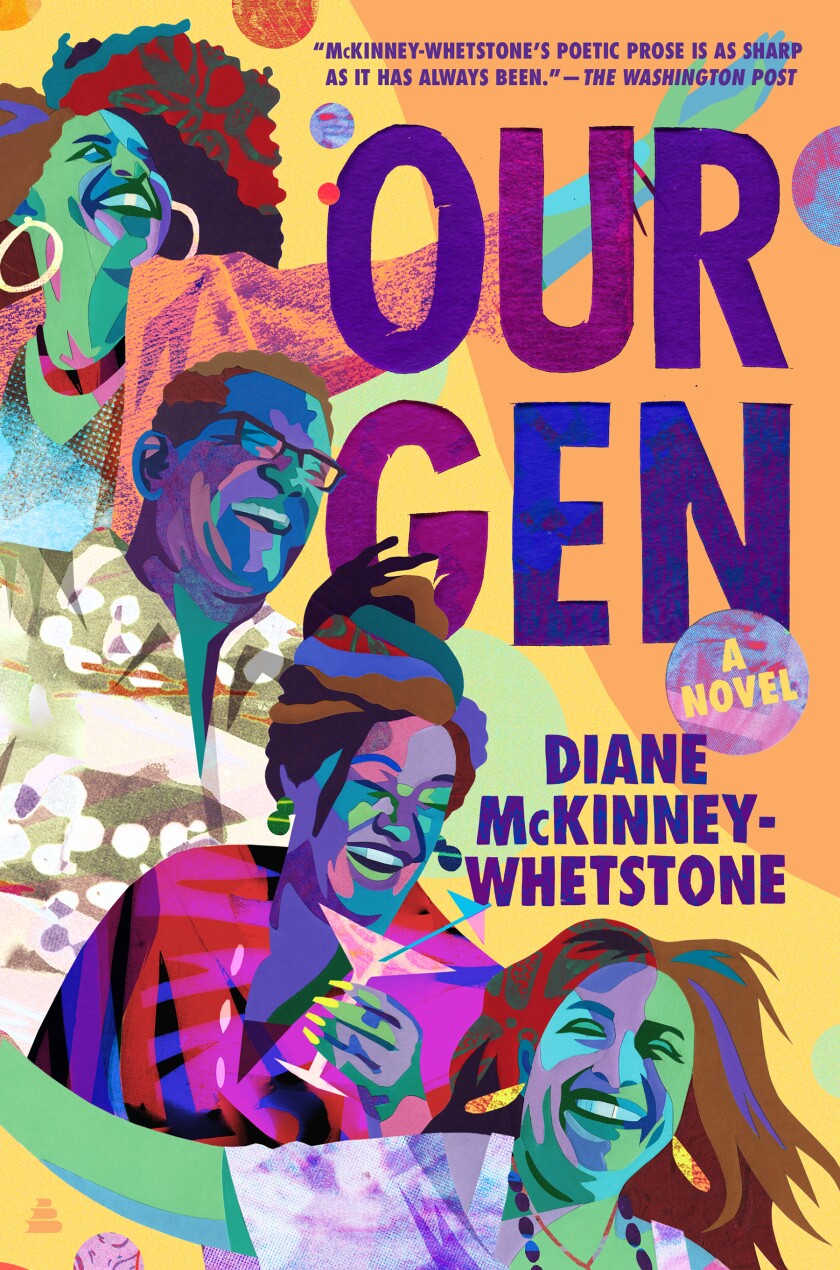 Our Gen
by Diane McKinney-Whetstone

Diane McKinney-Whetstone delivers a full roster of rich and relatable characters in her latest novel. The main character, Cynthia, grudgingly moves into the Gen, an upscale 55-and-older community. She soon gravitates to and befriends three other residents, Bloc, Tish and Lavia. Their squad is determined to live it up; they often dance and smoke weed together. They also enjoy regular meetups over dinner with lots of wine and philosophical conversations. But as McKinney-Whetstone weaves in and out of the past and present, we find that thrill seeking is a way for each member to cope with secrets and denial. The suspense grows, and so do the characters as they grapple with their past and embrace aging.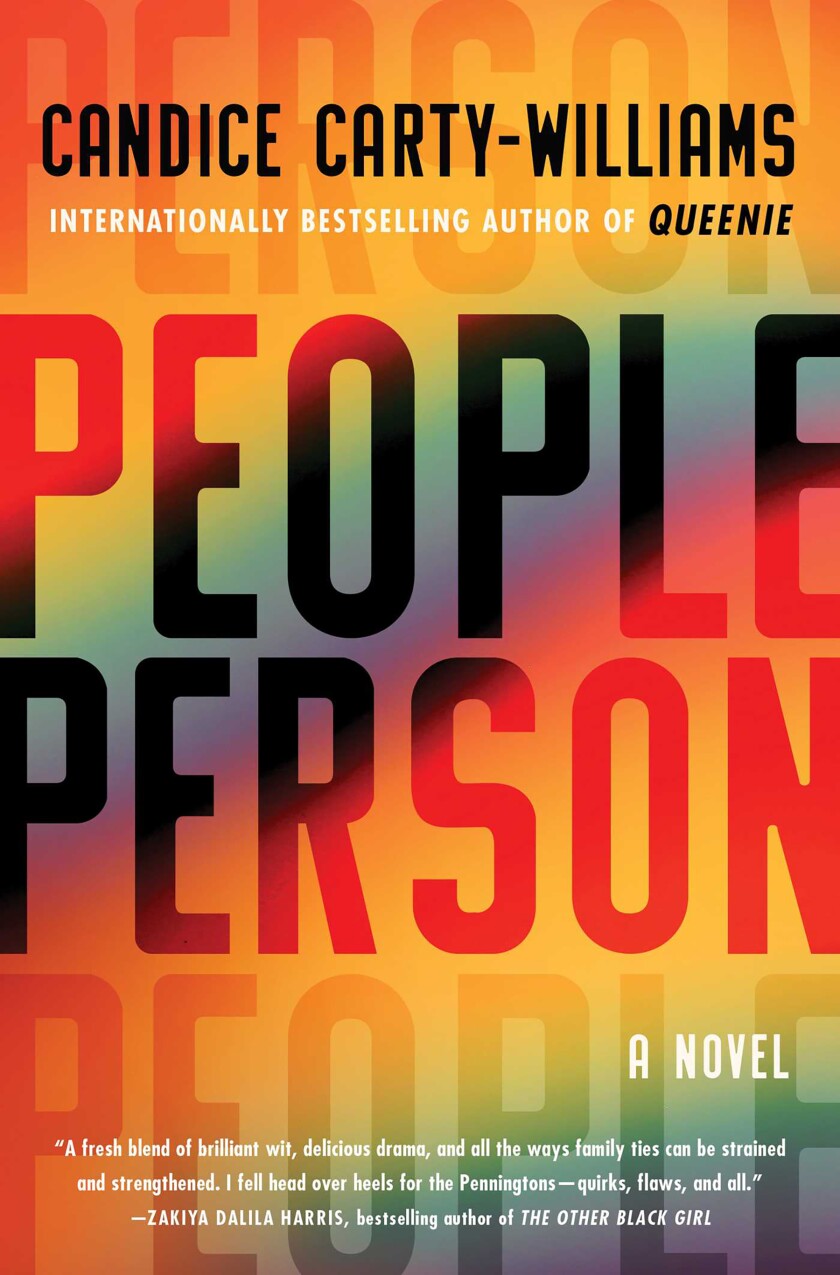 People Person
by Candice Carty-Williams

The author of Queenie is back with her much-anticipated new novel. The internationally best-selling writer enthralls her readers with unique South London characters in this book that accurately captures what it means to have "daddy issues." The story follows Dimple Pennington, a woman who has the quintessential awful boyfriend and a fledgling career. To complicate matters, a wild event impels Dimple and her four half-siblings to reunite with their absent father, Cyril Pennington. Cyril's five grown children by different mothers do not know one another well until this forced meeting. As the previously estranged siblings reconnect with one another and the father they all share, they each begin to know a love that they never had.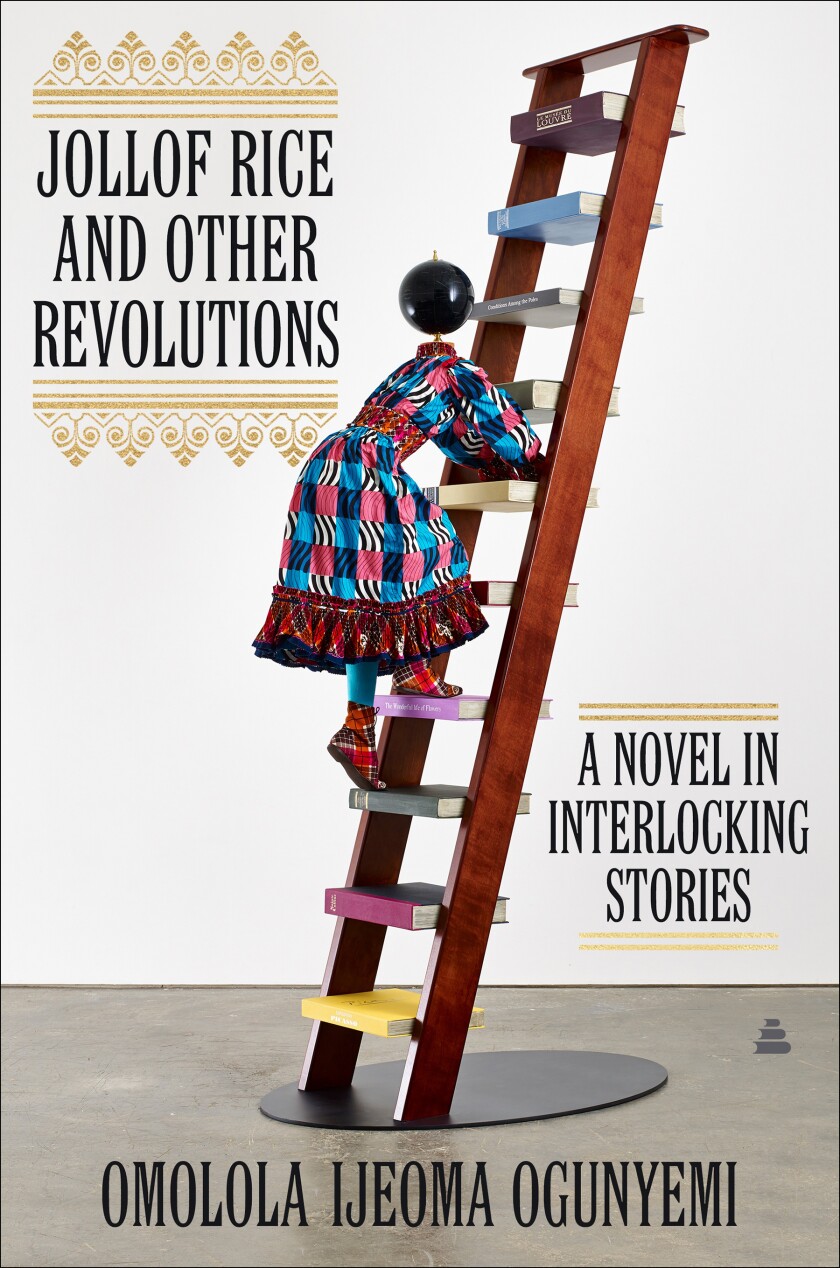 Jollof Rice and Other Revolutions
by Omolola Ijeoma Ogunyemi

Nonso, Remi, Aisha and Solape are all accomplished Nigerian women from well-to-do families. At a boarding school for girls, they forged a sisterhood. But as the girls become women, their lives take very different turns. The novel, which moves between Nigeria and America, observes the paths these women take. Their lives will be shaped by as yet unknown events. Beautifully written stories interweave and illuminate the resilience, growth and friendship of these unforgettable characters.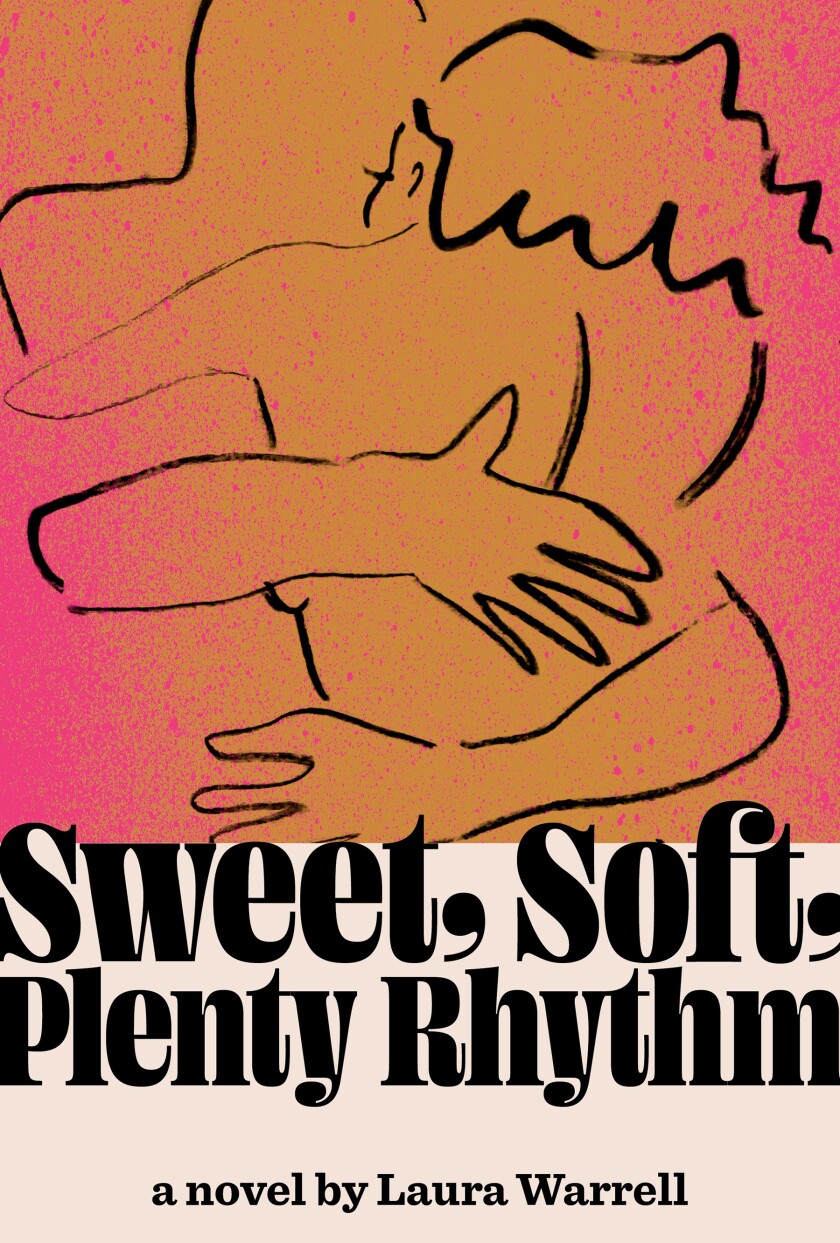 Sweet, Soft, Plenty Rhythm
by Laura Warrell

Three women find themselves intertwined due to their association with 40-year-old Circus Palmer, a trumpet player who is not exactly ready to settle down. Maggie is a drummer for whom Circus has feelings — but those feelings go only so far. When Maggie reveals that she is pregnant, Circus deals with the "problem" by entertaining other women. But Maggie is now attached to Circus, and she is not the only one. There is Koko, his daughter. While Koko reveres her father, her mother mentally suffers as she tries to heal from Circus' dismissal of her and the end of their marriage. Laura Warrell's debut novel offers captivating characters in this alluring tale of unreturned love, a quest for belonging and hope.