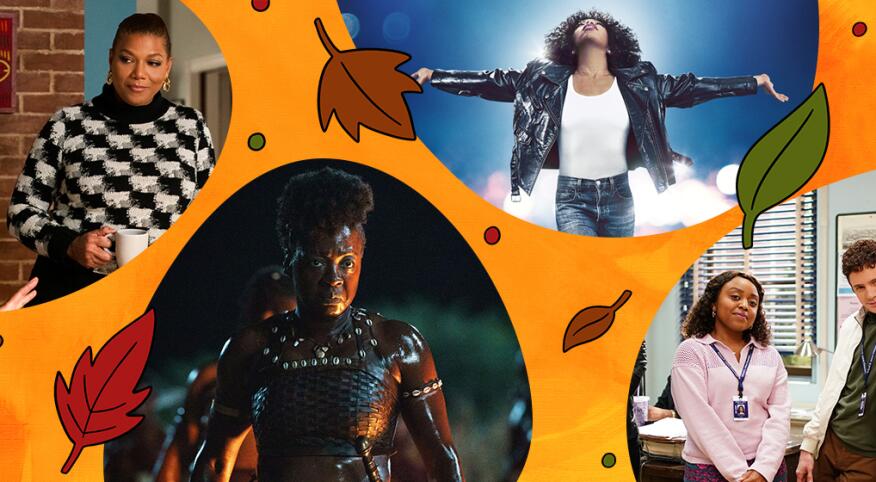 Mark your calendars, plan your healthy snacks and get ready to support these strong Black female leads.


The Jennifer Hudson Show (Sept. 12)

J-Hud could sing the phone book and we'd be happy. Now the dynamic EGOT (she's won Emmy, Grammy, Oscar and Tony awards) will dazzle us daily with a new talk show. The Chicago native has experienced a lot of highs and lows in her 40 years, including the murder of her mother, brother and nephew in 2008. She says in a promo video, "I've lived a lot of life and I'm still here. Now it's time to sit down and have some fun. I want to talk to somebody." We hear the show will spotlight celebrity guests and inspirational stories, and we're here for it.


Sherri (Sept. 12)

Former View cohost Sherri Shepherd had big shoes to fill when she guest hosted for Wendy Williams' gossipy chatfest. Now Sherri is taking over Wendy's time slot with her own talk show, and she seems up to the challenge. In a statement the bubbly actress and comedian described her show as "something truly fun and fresh, a daily hour of entertainment escapism with plenty of laughter, fun and flirtiness." OK, Sherri we'll have to see how you doin'.


The Woman King (Sept. 16)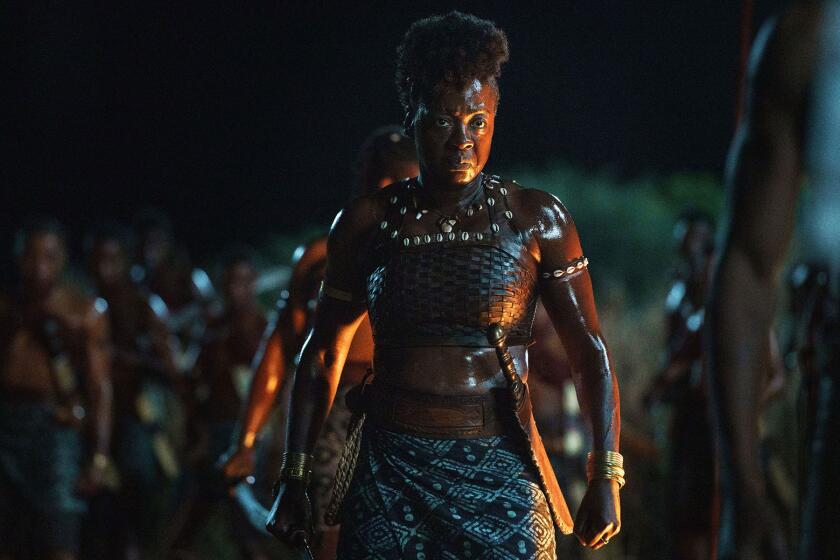 We were sold when we saw the trailer featuring a toned Viola Davis as the fierce leader of an all-female army. Like, where can we get advance tickets? The Woman King is a historical epic inspired by true events and set in the Kingdom of Dahomey, a powerful African state that flourished during the 18th and 19th centuries. Davis is General Nanisca, and the film follows her as she trains the next generation of woman warriors, called the Agojie, to serve and protect their kingdom.


Abbott Elementary (Sept. 21)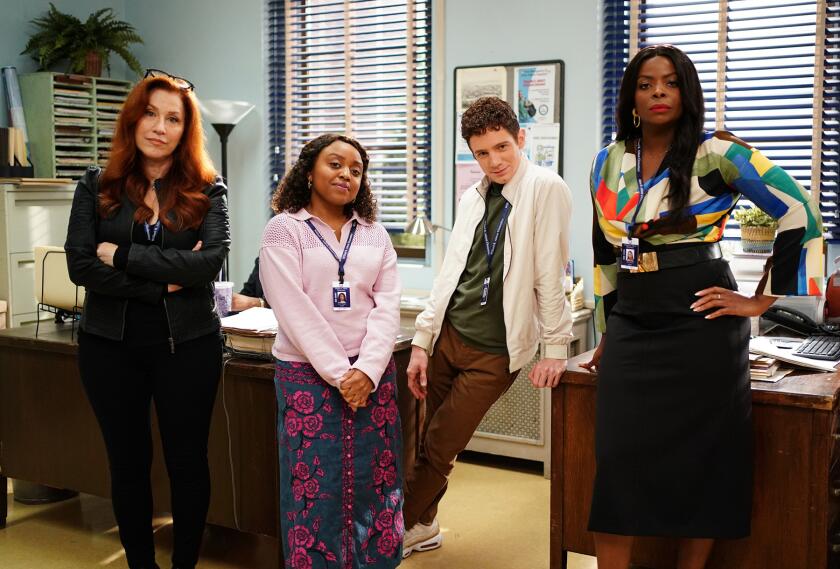 The fresh and funny mockumentary just racked up three Emmy wins for casting, for writing and for outstanding supporting actress in a comedy series (congratulations, Sheryl Lee Ralph!). Quinta Brunson made history as the first Black woman to receive three Emmy nominations in the comedy categories in the same year (outstanding comedy series, lead actress in a comedy and writing for a comedy series) for her infectious sitcom about a bright-eyed rookie teacher at an underfunded Philadelphia public school. Brunson grew up in Philly and named the show's school after her actual sixth grade teacher, Joyce Abbott. The endearing sitcom boasts standout performances from Sheryl Lee Ralph as a veteran teacher and Janelle James as the comically inept principal. We've been binge-watching the first season on Hulu to get ready for Season 2.


The Equalizer (Oct. 2)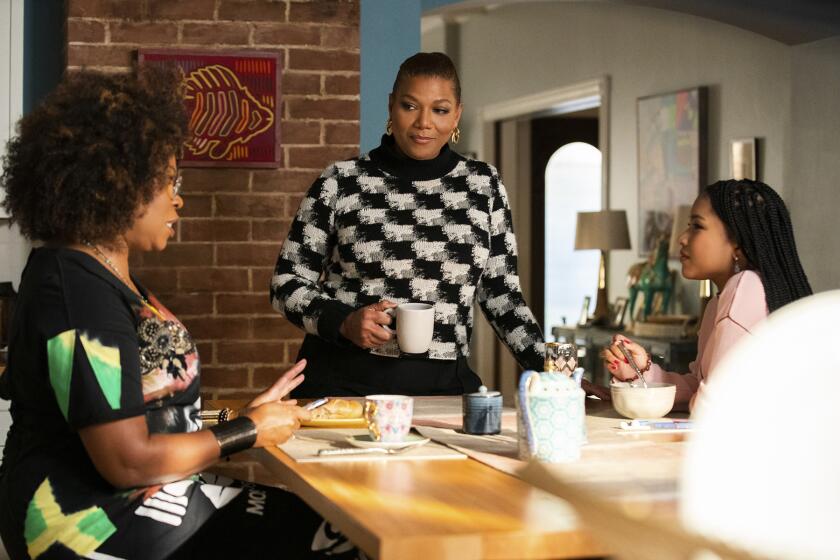 Multitalented rapper, singer and actress Queen Latifah is still strong-arming bad guys as the title character in the reimaging and reboot of the crime drama The Equalizer, now in its third season. By day, Latifah is Robyn McCall, a single mom dutifully raising a teenage daughter. But by night, she is a mysterious and highly skilled crime fighter who defends folks who can't fend for themselves. All hail to the Queen!


Black Panther: Wakanda Forever (Nov. 11)

We haven't been this excited for a film release since, well, the first Black Panther movie. With Chadwick Boseman's untimely death in 2020, fans have pondered who will become the next leader of Wakanda, and how will this fictional, Afrofuturistic nation thrive? Mum's been the word on the hotly anticipated sequel from director Ryan Coogler with dynamic sisters Angela Bassett, Lupita Nyong'o and Danai Gurira reprising their regal roles. But for clues of what to expect, watch the lit trailer. It gave us goose bumps and hope that both Wakanda and we gon' be all right.


I Wanna Dance With Somebody (Dec. 21)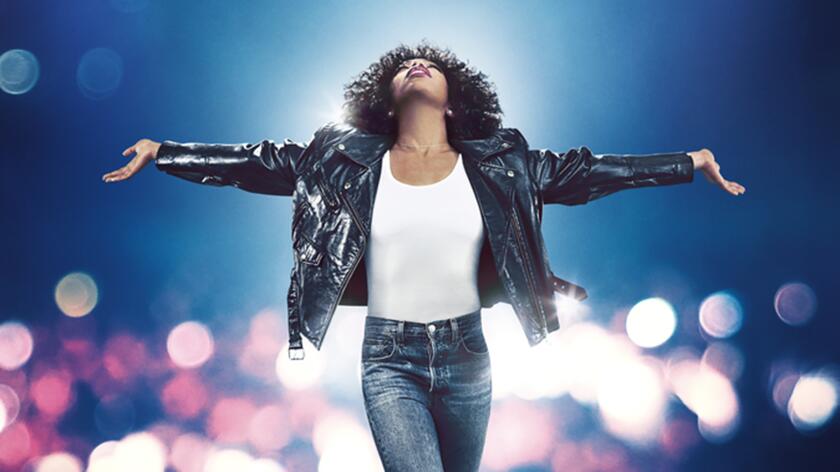 OK, this one is a little further out than fall. But it's Whitney Houston, ya'll. Although she has been the subject of several documentaries and a Lifetime movie, with I Wanna Dance With Somebody, director Kasi Lemmons brings a celebratory musical biopic about the superstar vocalist to the big screen. Brit actress Naomi Ackie portrays Houston, and in an interview with ET she assured fans that she wanted to do the record-breaking music diva justice. "I'm going to try my best, because that woman — it sends shivers down my spine how much she means to me, the world, Black women, African American women," Ackie said.