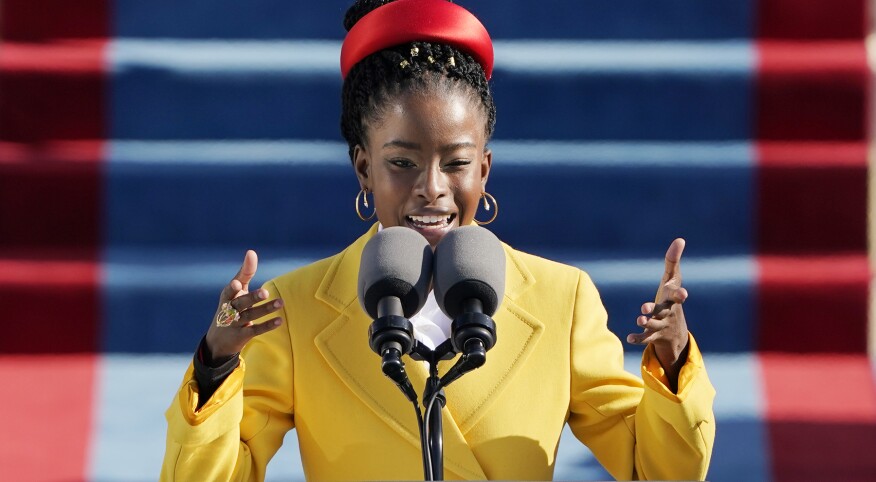 At the 2021 presidential inauguration, 22-year-old Amanda Gorman eloquently delivered the poem, "The Hill We Climb." Offering a timely message on joy and unity, Gorman made history as the youngest poet to perform at a presidential inauguration. Her inspirational words honored the past, reminded us to stay present and gave hope for the future.

Black women, in particular, have found their voices in poetry. Phillis Wheatley (also sometimes seen as Phyllis or Wheatly) was the first known African American poet to be published (Poems on Various Subjects, Religious and Moral, 1773). And Wheatley's work subsequently influenced many poets like Audre Lorde and Nikki Giovanni.

You see, poetry can figuratively give warm hugs, enhance our communities and allow for creative expression in meaningful ways. And poetry has existed alongside social and political movements.

Nikki Grimes, poet and award-winning author of 77 books, understands the power of poetry. In her latest book for young readers, Legacy (2021), Grimes highlights unsung Black women poets from the Harlem Renaissance. "Each woman was fascinating in her own way. Ida Rowland, for example, was one of a few Black women poets to earn a Ph.D., an academic accomplishment that was extraordinary for that time in history," notes Grimes.

If you're new to reading poetry, which can be free verse, sonnet, narrative, epic and more, Grimes has some advice. "Read a variety of poetry, in a variety of forms and styles," she says.

And if you want to write poetry, you can. Grimes, who also teaches poetry, suggests using inspiration from other Black women poets to do it, even if you've never tried before. "Find what appeals to you, then try a poem of your own in that style. Maybe take the same subject and write about it in several different forms to find what feels most natural. Experiment. Poetry is word play, so play. Writing is a muscle that must be exercised. The only way to get good at it is to write, and to write, and to write," explains Grimes.

10 Black Women Poets to Read

From our poet ancestors like Toni Cade Bambara, Maya Angelou, Lucille Clifton, Gwendolyn Brooks and Wanda Coleman to living poets such as Rita Dove, Sonia Sanchez, Claudia Rankine and Elizabeth Alexander, there are many brilliant Black women poets to explore. And if you want to read more poetry from Black women, keep these 10 poets on your radar.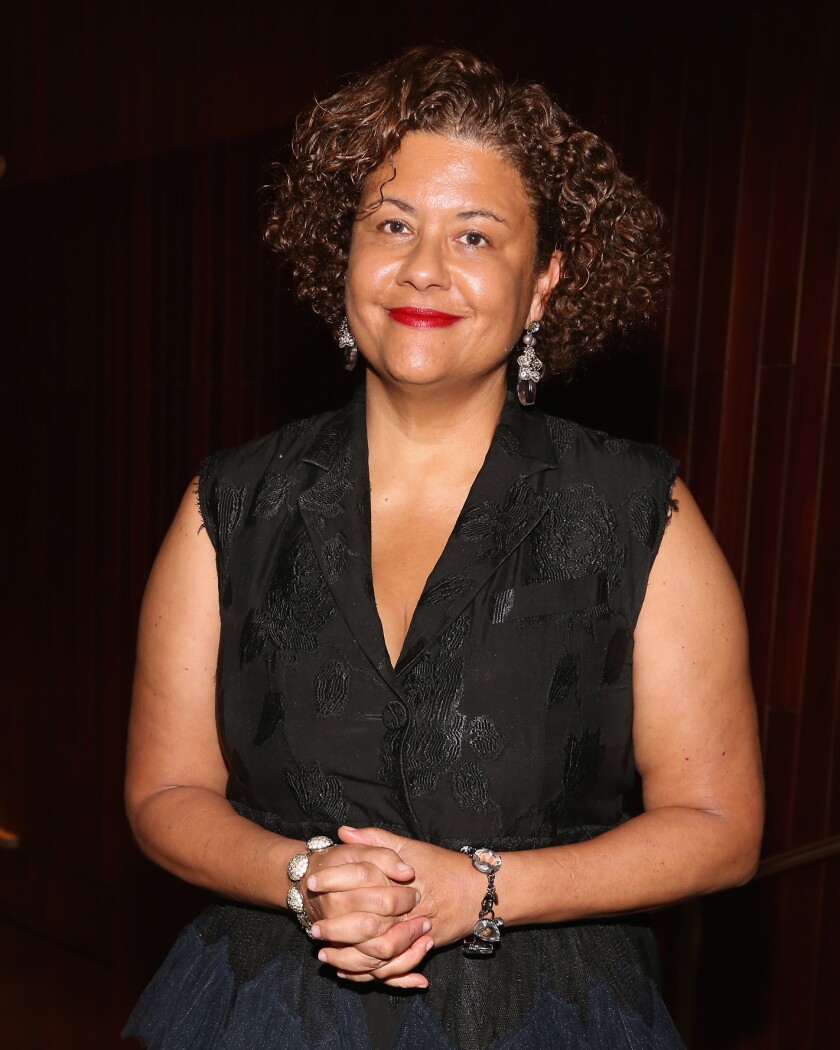 1. Elizabeth Alexander is a poet, essayist, playwright and teacher. She composed and delivered "Praise Song for the Day" for the inauguration of President Barack Obama, with the poem also published as a small book from Graywolf Press. In addition, she has published five books of poems.

2. Natasha Trethewey is a Mississippi-born former U.S. poet laureate and author of five collections of poetry: Monument (2018), Thrall (2012), Native Guard (2006), Bellocq's Ophelia (2002) and Domestic Work (2000).

3. Patricia Smith has written eight books of poetry, including the award-winning Incendiary Art (2017). Earlier, Smith wrote the award-winning Shoulda Been Jimi Savannah (2012) and Blood Dazzler (2008), which looks at the costs of Hurricane Katrina, poet.org reports. She is a full professor of creative writing at City University of New York/College of Staten Island.
4. Staceyann Chin is a Jamaican-born spoken-word poet and LGBTQ rights activist whose poetry has been published in many anthologies.

5. Tiana Clark published the chapbook Equilibrium (2016), in which she explores religious themes and her existence as a Black woman. Her first full-length collection, I Can't Talk About the Trees Without the Blood, was published in 2018.

6. Yona Harvey has two poetry collections in the world, Hemming the Water (2013) and You Don't Have to Go to Mars for Love (2020).

7. Jasmine Mans' poems explore queer, Black womanhood. And her highly anticipated collection, Black Girl, Call Home, is scheduled to debut on March 9.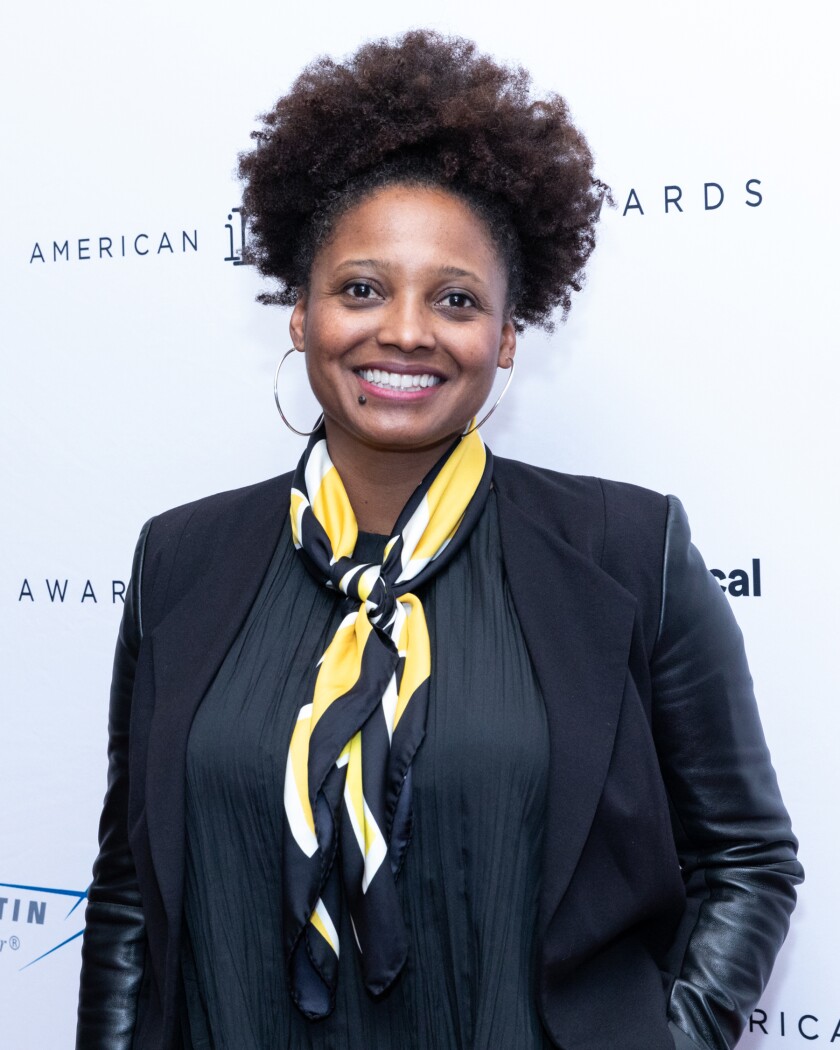 8. Nikky Finney, who grew up in South Carolina, writes poetry that combines personal topics with those that are political, the Poetry Foundation notes. She taught poetry and fiction for more than 20 years and has written five books. Settle into her work for a look at subjects ranging from Hurricane Katrina to Rosa Parks.
9. Faylita Hicks is a queer, Afro-Latinx poet and activist whose debut collection, HoodWitch, published in 2019, is a series of poems based on childhood photographs that summon the spirits of ancestors who conjure alternatives to their untimely deaths.

10. Tracy K. Smith was named U.S. poet laureate in 2017. She's the author of four books of poetry: The Body's Question (2003), Duende (2007), Life on Mars (2011) and Wade in the Water (2018).