Wouldn't you love to have a gorgeous and delicious spread on your Thanksgiving, Hanukkah, Christmas, Kwanzaa or New Year's table this year — but without all the fuss? Do you dream of hosting a flawless holiday gathering where even the most finicky members of your family have no complaints? Then leave the cooking to the professionals and consider ordering from one of these Black-owned restaurants or catering businesses around the country. Whether you're trying something new or sticking to tradition, these pros have got ideas for you. Like pairing classic holiday dishes with unconventional favorites like barbecued ribs, grilled fish, shrimp and grits, jambalaya or gumbo. Need some vegan, gluten-free or sugar-free dessert choices? These are available too. But I suggest you start dialing ASAP before they're all sold out.

Check out these restaurants and caterers for fully prepared meats, sides and desserts.

TEXAS
Esther's Cajun Café & Soul Food, Houston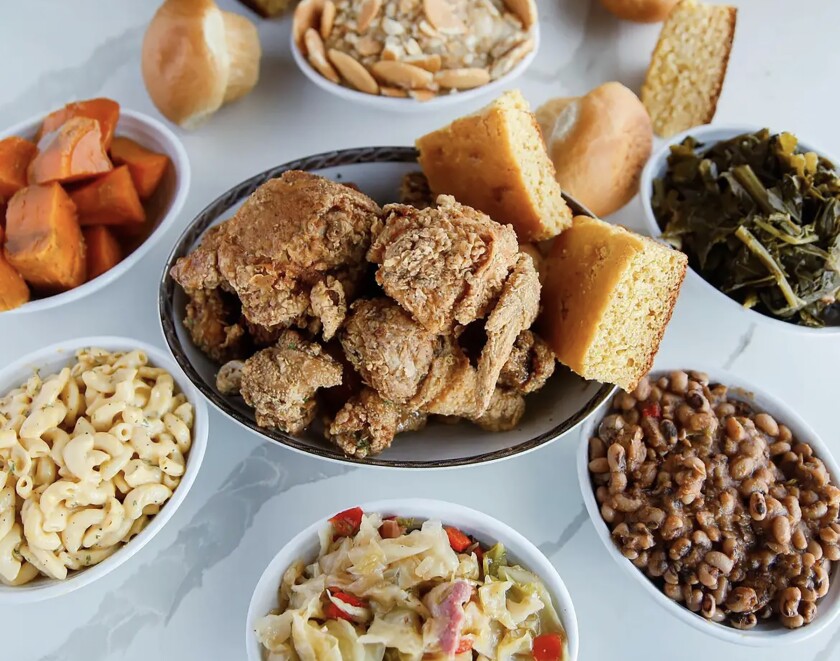 Known for: Family-run go-to for casual Southern soul and Cajun fare
Owner/Chef: Esther Lewis, Houston's Queen of Cajun
Specialties: Cajun fried turkey, spiral ham, oxtails and gumbo
Must preorder. For catering and updated holiday menu: 713-699-1212
estherscajunsoul.com


LOUISIANA
Li'l Dizzy's Café, Tremé, New Orleans
Known for: Tremé landmark for lunch since 1947
Owners: Wayne Baquet Jr. (the son of the restaurant's original owner) and his wife, Arkesha
Specialties: A great place for sides like gumbo, mac 'n' cheese, dirty rice, candied yams, greens, potato salad and cornbread
Fill out the form on their website for orders.
lildizzyscafe.net


FLORIDA
Clive's Café, Miami
Known for: 46-year-old institution. Voted best Jamaican food in Miami by Miami New Times.
Owner/Chef: Pearline Murray, her sister-in-law Gloria Chin (chef) and her late husband, Clifford, opened the restaurant 40-plus years ago.
Specialties: Curry goat, beef stew, jerk chicken as well as Jamaican side dishes for your holiday table
clivescafe.com

La Traila, Miami Lakes
Known for: Texas-style craft barbecue
Co-Owner: Buffalo Bills professional football player Isaiah McKenzie
Specialties: Prime smoked brisket, smoked turkey breast, pork spare ribs. All meats by the half-pound.
Order online.
latrailabbq.com


GEORGIA
Life Bistro, Atlanta
Known for: Vegan fine dining
Owner/Chef: Issa Prescott helps diners think differently about food with healthy soul and Caribbean-inspired options.
Specialties: Curry chickpeas and red lentils, seafood gumbo, vegan mac 'n' cheese, portobello steak, rasta pasta, seafood rasta pasta
For catering and full menu: 404-464-5139
lifebistroatl.com

Mary Mac's Tea Room, Atlanta
Known for: Southern cuisine popular with celebrities and politicians. Named "Atlanta's Dining Room."
Owner/Chef: Opened by Mary MacKenzie in 1945. Harold Martin Jr., Bryan Rand, Michael Bodnar and John Michael Bodnar are the current owners.
Specialties: Holiday items include whole roasted turkey, glazed cobb smoked ham, broccoli soufflé, sweet potato soufflé, squash soufflé, tomato pie, cracklin' cornbread.
Fill out the catering form online to order.
marymacs.com


MICHIGAN
The Turkey Grill, Detroit
Known for: Turkey. Go-to spot for everything turkey for 26 years and counting.
Owner/Chef: George Lyles gathered turkey recipes from Mississippi, Louisiana, Texas and South Carolina.
Specialties: Cajun fried and wood-smoked whole turkey as well as smoked or fried turkey breast and great side dishes
For orders: 313.872.4624
theturkeygrill.com
facebook.com/theturkeygrill


ILLINOIS
Eméché Cakery & Cafe, South Side's Bronzeville section, Chicago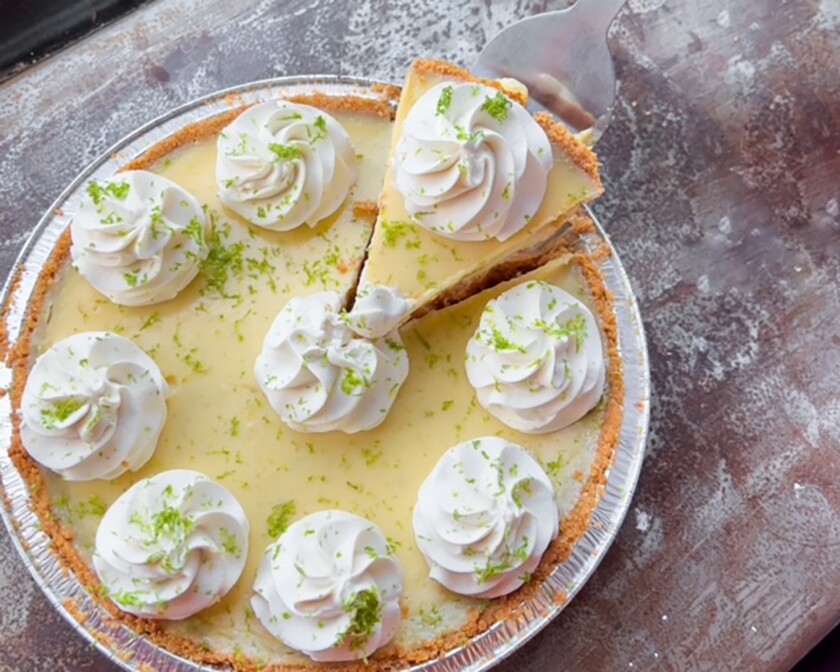 Known for: Cozy café for coffee, croissants and catered desserts
Owner/Chef: Janell Richmond, a cupcake connoisseur and newcomer to the baking business
Specialties: Alcohol-infused desserts; individual dessert jars; cheesecakes including plain, peach-cobbler, and vegan peanut butter and chocolate cheesecake; peach cobbler; sweet potato pie; apple pie
Go to their website to order.
emechecakeryandcafe.com

Cajun Café Chicago
Known for: Southern cuisine catering including jambalaya and their popular Cajun Café Chicago wrap with bayou sauce for catered lunches
Owner/Chef: As a child, Lashon Burrell spent hours in the kitchen with her grandmother. She began her academic culinary journey at Smoky Hill High School's Culinary Arts Program in Denver.
Specialties: Traditional Southern holiday favorites: roast turkey, mac 'n' cheese, collard greens, cornbread
Go to their website for updated menu and orders.
cajuncafechicago.com


CALIFORNIA
Harold & Belle's, Jefferson Park, Los Angeles
Known for: Over 50 years of home-style Creole and Southern fine dining
Owners: Ryan and Jessica Legaux, the third generation of Legauxs to helm the business
Specialties: Cajun fried turkey, pork roast, beef pot roast, jambalaya, oyster dressing, red beans and rice, cornbread stuffing
haroldandbelles.com

Voodoo Love, San Francisco
Known for: Sustainably sourced nouveau Creole cooking with vegan options
Owner/Chef: Eva Morris specializes in West Coast Cajun cooking made with love daily.
Specialties: Hoodoo Holiday favorites; sustainably farmed seafood; halal chicken, beef and lamb
Call for orders: 415-625-0614
voodoolovesf.com

Jackie's Place, San Jose
Known for: Silicon Valley's only soul food restaurant in a 30-mile radius
Owner/Chef: Jackie Johnson; a women-led, family-run business since 1998
Specialties: Traditional holiday favorites as well as oxtails, Uncle Greg's dry-rubbed ribs, dry-rubbed brisket by the pound. And don't forget the sides and Laverne's candied yams.
Go to the website and fill out the online form to order.
jackiesplacesj.com,


NEW JERSEY
Montclair Diner, Montclair
Known for: Upscale diner fare with a twist; celebrating 30 years in the community
Owner: Eliot Mosby, entrepreneur and owner of multiple restaurants
Specialties: Fried turkey, glazed spiral ham, mac 'n' cheese and plenty of traditional sides.
For final holiday menu and to order: 973:746:0911
montclairdiner.com

Keeping You Sweet, City of Orange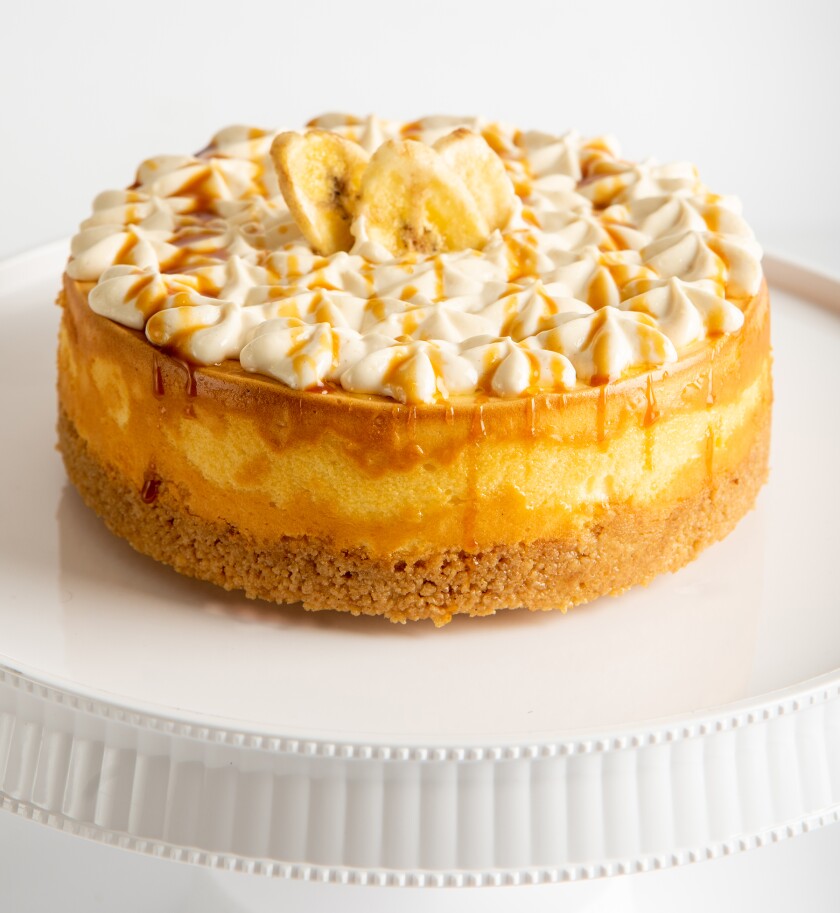 Known for: Gluten-free desserts as well as vegan and sugar-free custom options (sweetened with whatever sweetener you prefer) shipped around the country
Owner/Chef: Singer-turned-baker April Harris makes tasty baked goods for people with and without dietary restrictions.
Specialties: Banana cheesecake minis (dairy or vegan) and GF vegan butter pecan cheesecake.
Go to their website to order.
keepingyousweet.com


NEW YORK
Melba's Restaurant, Harlem, New York City
Known for: Southern comfort food and brunch menu
Owner/Chef: Melba Wilson, a Harlem native, author of Melba's American Comfort and judge on The Great Soul Food Cook-Off (OWN)
Specialties: Traditional holiday offerings, plus braised oxtails, pan-seared Atlantic salmon and country fried catfish
melbasrestaurant.com

ZED Eats and Drinks, Brooklyn, New York City
Known for: Vegan gourmet comfort food, including their popular vegan curry goat and oxtails
Owner/Chef: Family-owned business run by Trevor Noel
Specialties: Vegan holiday "turkey" "entrées," oxtails," "salmon," "meat loaf" and veggie sides
Order from beyondmenu.com for pick up or delivery.