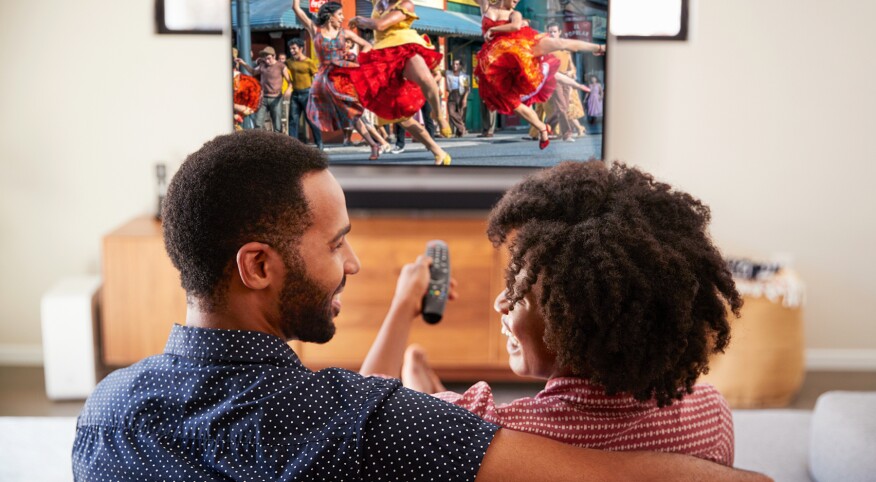 On a recent Friday evening, my husband and I wanted to have a date night, but the work week had worn us out. We were both too tired to even think about getting dressed to go out. However, we didn't want to sit on the sofa flipping through TV channels all night. We decided to upgrade our at-home movie night with AARP's Movies for Grownups, which offers free screenings of top-tier feature films and documentaries.

You may already be aware of the Movies for Grownups Awards. First broadcast on PBS in 2018, the Movies for Grownups Awards aim to celebrate and encourage films that appeal to movie lovers with a grownup state of mind and recognize the inspiring artists who help bring these stories to life. This annual event last aired in March, but Movies for Grownups offers free screenings all year long.

These aren't movies collecting dust in the $5 DVD bin at your local department store. And unlike other free streaming services that tend to offer selections that are old and random, with Movies for Grownups you'll find recent top-notch films.
Noteworthy movies recently featured included King Richard, the heartwarming story of the father of tennis legends Serena and Venus Williams for which Will Smith won the Oscar for best actor. Also in the lineup this spring was Steven Spielberg's West Side Story, for which Afro Latina actress Ariana DeBose won the Oscar for best supporting actress. With that win, DeBose made history the first openly queer woman of color to win an Academy Award for acting.
Movies for Grownups also screens compelling and thought-provoking documentaries. Some recent showings included Invisible Warriors, which highlights the often overlooked work of Black women in World War II, and Ali's Comeback, the little-known story of how Muhammad Ali was able to revive his boxing career after being stripped of his title for draft evasion.

Because I love suspense, hubs and I decided to watch Nightmare Alley, a thriller that was nominated for best picture at this year's Academy Awards. Nightmare Alley follows a grifter (played by Bradley Cooper) who works his way up from a low-ranking carnival worker to a celebrated psychic medium, only to be faced with a psychiatrist determined to expose him.

Screening the film through AARP's Movies for Grownups made our at-home movie night feel like more of an event than simply popping in a Blu-ray Disc or DVD, but without the driving and waiting in line required when you go to the movie theater. It's also a great option for a long-distance date or girls night in. Simply get your friends to sign up too and you can watch the movie together.

You, too, can screen a critically acclaimed film — for free — through this AARP service. First, head to the Movies for Grownups home page. After you browse the upcoming attractions, select the film you want to see.

If you already have an online AARP account, you can register for the movie with a simple click of a button. Just hit Register and you're set. If you don't have an AARP account, don't fret. It takes less than a minute to get signed up. Create your free account today.

After you've registered for a film, you'll receive a confirmation email. The day of your movie showing, you'll also receive an email reminder with instructions on how to test the compatibility of your device. (Side note: I hate watching movies on my laptop, so I used AirPlay to broadcast the film on my television.) When it's time, simply visit the event page for the film and click the Watch link. (Your reminder email will include a link to the movie's event page.) Keep in mind that you must watch the film at its designated time.

You won't have to sit through 30 minutes of previews before your movie starts, but you will get some helpful tech tips on how to optimize your viewing experience, as well as a few reminders about AARP benefits. If you're having trouble getting your movie set up, you can visit the help center for assistance.

Whether you're not comfortable returning to movie theaters yet or you'd just rather watch your favorite flicks in your pajamas, AARP's Movies for Grownups has you covered.