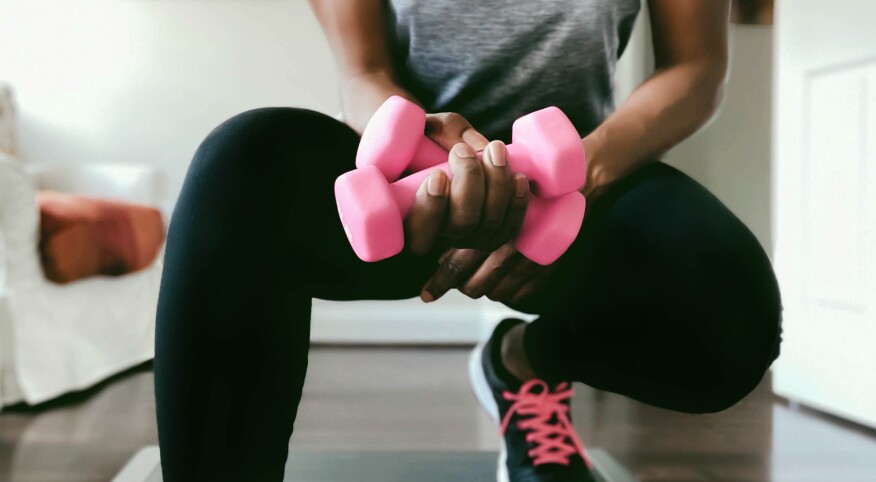 Research by the Mayo Clinic found that participants in a weight-loss study who received financial incentives were more likely to stick with their weight-loss program. Plus, they lost more weight than study participants who didn't receive incentives.

Could this be the energy you need to reach your weight-loss goals? You might even be hearing about enticing apps and offers that claim to pay you for shedding pounds, for instance, and wonder if they really work. Below, we list several ways that habits you adopt to promote a healthy weight might pay off.


Carefully research apps that claim to "pay" you to lose weight

Beyoncé once said, "I don't like to gamble, but if there is one thing I'm willing to bet on it's myself."1 But what you need to know about apps offering money for lost pounds is that their potential payoff isn't really a wage, but potential winnings from a wager. If you are willing to bet yourself — literally — these apps might help you win cash or other awards while you work off the weight via sensible eating and activity. There is the potential to lose money, however, if you don't reach your goal. And some apps require you to pony up money for the kitty in advance.

Some players in this space:

HealthyWage has been featured on Good Morning America, the Today Show and in the Washington Post. You can sign up online and the HealthyWage app is free and available for Android and iOS devices. You choose how much weight you want to lose, how much money you're willing to wager and how much time you'll allot to reach your goal. The HealthyWage prize calculator will estimate how much you could win. For example, if you want to lose 20 pounds in six months and you're willing to bet $50 per month, you could win between $327 and $766 cash. Teams can win up to $10,000.

HealthyWage is funded by corporate and government agencies interested in creative weight-loss solutions. And, of course, the app also makes money from users who don't meet their goals. Healthywage.com.

DietBet offers three different challenges you can join. With the Kickstarter you aim to lose 4 percent of your weight in four weeks, the Transformer challenge is to lose 10 percent in six months and the Maintainer challenge is to keep off the weight for a year. You can sign up online and the app is available free, for Android and iOS devices. Dietbet.com.

Achievement is an app (available free, for Android and iOS devices) that allows you to earn points by completing healthy activities such as walking, meditating or tracking your meals. You earn $10 for every 10,000 points, which you can redeem or donate directly to charity. Achievement stands out because of its holistic approach to health. Plus, you aren't betting any money, so there's nothing to lose — just healthy habits to gain! Myachievement.com.

Remember that none of the apps can guarantee that you'll make money — or lose weight. It's a gamble. And each app has its drawbacks. With HealthyWage, once you start the bet, you can't stop it (unless you get pregnant). With DietBet the pot is divided among the winners, so profits depend on how many people enter and how many people win. The Achievement app can take four months to earn a reward. As with any app, be sure to understand the terms of use, cost and privacy policy.


Consider joining or organizing a workplace weight-loss challenge

There are other ways to earn (or save) money while you lose weight. If you love a good competition but you don't want to use a weight-loss betting app, try organizing a weight-loss challenge at work. First, clear your idea with your boss. Then, get HR on board and ask for the competition to be a part of your company's wellness program. Next, decide how much each participant will need to contribute to join the game. (Stick with a small amount like $10 or $20.) Then write your rules, deciding how and when you'll award prizes. Pro tip: Consider measuring weight loss by percentage of body weight, not just pounds, to level the playing field.

You could even host healthy potlucks and group workouts to keep yourself, and everyone else, motivated.


Look for dollar savings or rewards within your health benefits plan

If you're using a weight-loss program to reach your health goals, check with your health insurance company to see if your provider will help cover the costs. Also, find out if your employer offers a wellness program and a financial incentive to participate. Talk to your company's HR director to find out if any of these opportunities are available to you.


Investigate a paying gig that aligns with nutrition, fitness or wellness activities

If you've already reached your weight-loss goal and helping others do the same has become a passion of yours, you might want to become a health coach or weight-loss consultant. Or you might want to be a health and fitness blogger. This kind of work might also motivate you to keep off the weight. If you are interested in becoming a health coach or weight-loss consultant, consider getting a certification from ACE (acefitness.org) or AFPA (afpafitness.com)to get started.

Since video is a great way to put your blog ahead of the pack, check out the YouTube Creator Academy to get your health and fitness YouTube channel started.


What's your why?

Ultimately, money isn't an enduring motivator, according to other research. While cash, discounts and prizes may be good incentives to start your weight-loss journey, they are extrinsic motivators and may eventually fall short of giving you the inspiration you need to keep it going. To stick with the healthful habits you begin to adopt, you'll need intrinsic motivation. You need to know your why — why do you want to lose weight? Your doctor may have told you that you need to drop a few pounds or maybe you don't like the way your clothes fit. But these are extrinsic motivators, too. You could simply ignore your doctor and go shopping for new clothes.

A more powerful motivation for healthy behaviors comes from within. Perhaps you feel accomplished each time you complete a workout. Maybe you feel better about yourself each time you reach for an apple instead of a donut.

One of the best ways to stay motivated to eat whole, nutritious foods and to exercise regularly is to focus on how these lifestyle changes make you feel. Try keeping a journal to track your success. Set a goal for each day and before bed reflect on your how you did. Write down how you felt after your workout. Describe how good it felt to be full but not stuffed after your meal or to drink water instead of soda.

And don't forget to celebrate your successes, both on and off the scale. Did you walk a 10K for the first time since you were in your 20s? Did you meal prep every week for a whole month? Financial incentives to lose weight can be useful, but nothing is as rewarding as feeling proud of yourself.

Good to know: AARP Rewards, a 100 percent free program, offers subscribers points for engaging in healthy behaviors, like those supporting weight loss. Tracking your steps, taking a health quiz, checking for good posture and eating sensibly can earn you points that can be redeemed for gift cards, discounts at shopping and dining establishments and much more. Click here to learn more.