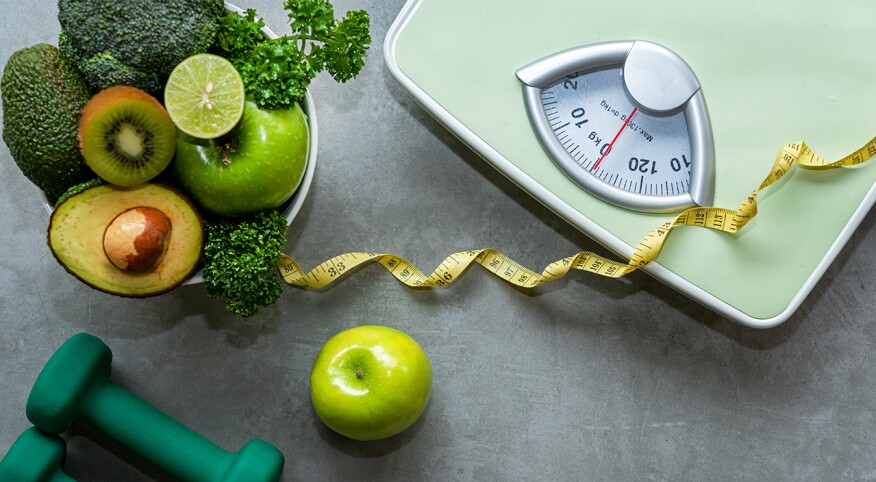 Ondine Landa Abramson, the 57-year-old jewelry designer behind LaSirene Designs and the chief development officer for a New York/New Jersey-based jazz station, lost 75 pounds and revolutionized her health and wellness inside out. Now as a part-time health coach she's helping others do the same and has also landed a modeling job with Bobbi Brown Cosmetics. Here's her story, as told to Sisters From AARP writer Javacia Harris Bowser.

Losing weight, or at least attempting to lose weight, has been a pursuit that I have been engaged in for almost the entirety of my adult life. Like many women, dieting and losing weight have been foremost in the front of my mind since I was probably a teenager.

I've always been a healthy eater, eating lots of green vegetables and lean protein. But I had a passionate and very dysfunctional love affair with carbohydrates.

In my late 40s, I developed type 2 diabetes and it became evident to me that I really needed to change the way I live and change the way I eat. But it took me another five or six years before I really altered my relationship to food once and for all.


When you are unhappy with the way that you are, it doesn't matter what size you are. You could be a size two or a size 20. When you're not happy with your body, it comes at a cost.

I had almost given up on myself because I was postmenopausal. I was in my 50s. And I just thought it was this absolutely unscalable wall to try to get back into some sense of shape. I was emotionally beaten down by it. I felt ashamed and I felt discouraged. And I felt like why bother. But if I can do it, anybody can do it.


My wake-up call
In spring of 2021, my diabetes was out of control. I was on large amounts of various medications. I think I was at six or seven medications at the time, and I was very sick. I was in the ICU for two days. I hit my rock bottom.

I really had to get to a place where I was very humbled by this illness.

But the incident that really caused me to have a wake-up call was that my best friend's husband was diagnosed with stage four liver cancer. And unlike me, he would not be able to survive this diagnosis. It was already too late for him. And I thought, Oh my God, here I am still with the opportunity to alter the course of my health. It's not too late for me.


How I radically improved my health
Weight loss is just one of the key benefits of choosing a healthy lifestyle. It cannot be the driving reason. For me, I wanted to get off all the medication and I wanted my numbers, the markers that identified the level of my health in my body, to change. I also wanted to be a model for my daughter who was, at the time, in high school.


Here's how I lost the weight:
· I started a scientifically sound program created by a doctor.

· The program provided behavioral modification tools, a coach, a community, food and a menu plan.

· I walked every single day.

· Instead of eating one big meal at the end of the day, I started eating about six times a day, small meals every two to three hours.

· I started getting enough sleep.

Most of all, I altered my relationship to food fundamentally. I'm not looking at food as a pleasure center or as a way for managing stress or other emotional triggers. Food can play a very complicated role in your life, and it often allows you to manage emotions that you're not necessarily dealing with.

I started the program in November of 2021, and by June of 2022 I had lost almost 70 pounds. But what's more profound is I have been off all medication since April of 2022.

In April of 2021, when I had been hospitalized for a very severe ketoacidosis episode and things were not looking good for me, my A1C was at 11%. (A normal A1C level is below 5.7%.) My most recent A1C reading was 5.3%.

My total weight loss was 75 pounds towards the end of that summer.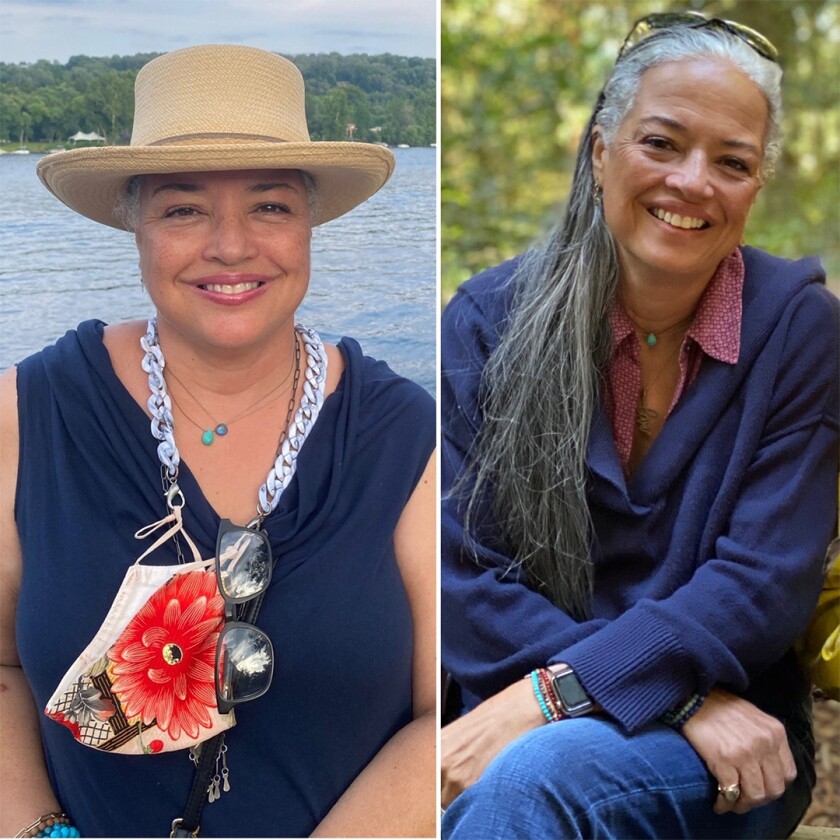 Changing my body changed my life
I have always had a complicated relationship with my physical appearance, because I was a model in my teens. I grew up in Paris (my parents were half French, half American) and I was scouted in the early '80s. I modeled for a number of years and those were not my favorite years of my life. I was very hard on myself and there was no such thing as photoshopping. And then I was sick in my 20s. I had very serious kidney disease and I lost a lot of my external beauty.

When you are unhappy with the way that you are, it doesn't matter what size you are. You could be a size two or a size 20. When you're not happy with your body, it comes at a cost. And over time, that cost will take its toll on you both emotionally and physically.

I had to rebuild myself from the inside out. I lost all this weight and my relationship to my physical self healed. In the process of that healing, I learned to enjoy my physical appearance and feel comfortable and confident. And I guess that showed because I met Bobbi Brown (of Bobbi Brown Cosmetics) in late summer of 2022 and she asked if I would model for her new product line.

When you're able to heal that part of you that you have felt has not been where you want it to be, something very profound happens and you get to be more of the brilliant, brave person that you're meant to be.

And then when that gets healed and improved, everything changes. My marriage got better. My best friend relationships got better. It was easier for me to forgive. It was easier for me to have patience. It's like magic pixie dust that gets sparkled all over.

So I became a coach. I've watched women that I've coached lose 80 pounds plus, and I've also watched women who only have 10 or 15 pounds to lose do it successfully. I love supporting other women and men, not just with losing the weight but with learning that we get to be the masters of our own fate.

Even the mission behind my jewelry line LaSirene Designs (lasirenedesigns.com/) is empowering women to be the best versions of themselves. And I feel like I'm just getting started.