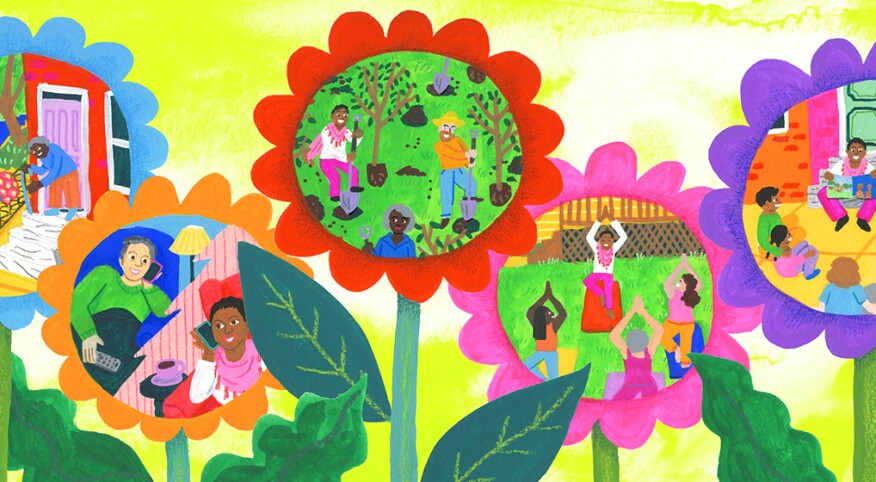 Emily Meggett's folksy, feel-good story of a lifetime of kindnesses coming full circle is at once remarkable and perfectly ordinary. She's spent 70-plus years cooking: feeding wealthy white families vacationing in her South Carolina sea-island community; feeding family, friends, neighbors in need, local laborers, her community center and her church family. Last month, the 89-year-old grandmother of 55 (that includes great-grands and great-great-grandbabies) published her first cookbook. Gullah Geechee Home Cooking: Recipes from the Matriarch of Edisto Island quickly became the number 1 best seller among African-inspired cookbooks on Amazon, thanks to her chicken perloo, her okra soup and her big-hearted stories of faith, family and community.

Part of a close-knit clan whose ancestral home, a two-room slave cabin, is now on exhibit at the National Museum of African-American History and Culture, Mrs. Meggett isn't the sort of person to seek out an agent, a lucrative book deal, a publicist or glowing coverage by Food Network, Bon Appétit and NPR. The talented cook (so naturally giving that she opens her kitchen door to signal to anyone hungry that food is ready, and whose fried chicken recipe makes 30 servings) had no appetite for fame. It was the many people who know and love her — from an employer who became a dear friend, to her children, to a prominent Gullah chef in nearby Charleston, to an oral historian and a noted Black culinary journalist — who stirred that pot.

She's happy about this new chapter. But what makes her heart full is simpler. She told The New York Times, "Every morning I say, 'God, lead me to one needy soul today.' And then I go and put my pot on the stove."

Kindness is food for the soul

Sharing, caring and performing acts of kindness are second nature to some of us, while others may have to reach within for the will and desire to practice kindness. From the time we were babes, many of our parents taught us the principle of the Golden Rule and encouraged us to help others. Who of us can forget our mamas calling us in from play to run to the store for Ms. Jones or to pick up trash blown into a neighbor's yard? To this day, in times of celebration and tragedy, our traditions and culture call us to willingly surround church members and friends with empathy and needed resources.

The thing is, none of us do it with the expectation of feeling better about our lives. So why is kindness the gift that gives back?

The positive feelings and outcomes that stem from having a giving nature perennially interest social scientists and mental health researchers. A 2016 American Psychological Association study contrasted the mood and well-being effects of prosocial behavior (i.e., doing acts of kindness for others or for the world) with self-oriented behavior (i.e., treating oneself with material gifts and rewards). Titled "Do Unto Others or Treat Yourself? The Effects of Prosocial and Self-Focused Behavior on Psychological Flourishing," the study found that prosocial behavior led to greater personal and emotional benefits than self-focused and neutral behavior — for the giver and the recipient. Thus, when it comes to the pursuit of happiness, we now know it is better to give.

Acts of kindness or prosocial behaviors include helping, donating, sharing, cooperating and volunteering. As we reach out to show kindness to others, researchers assert that we build interpersonal connections that can uplift both giver and receiver.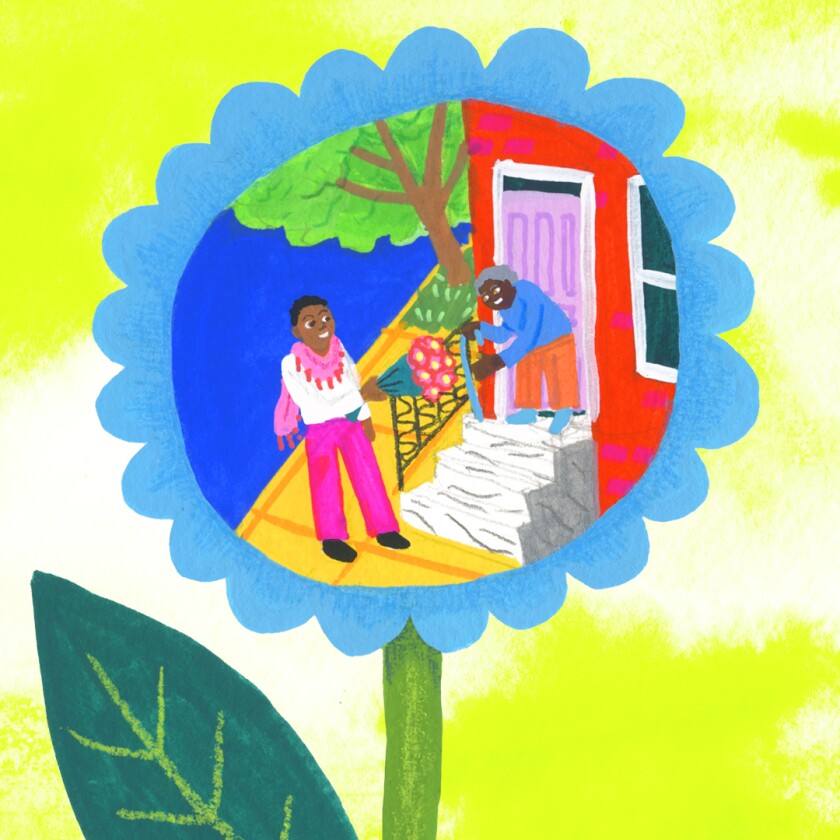 Need an emotional pick-me-up? Visit an isolated neighbor, roll up your sleeves to clean someone's front walk or read to children at an area school. Scientists say that when we give selflessly, our actions stimulate the flow of feel-good hormones like dopamine, serotonin, endorphins and oxytocin and help lower the stress hormone cortisol, which is associated with unwanted weight gain, increased blood pressure, headaches, anxiety and depression.


Fight anxiety and depression with empathy and compassion

As we strive to recover from the ravages of a global pandemic, manage the anxiety generated by racial injustice and learn to live with more routine stressors like loneliness, limited finances and health challenges, one mental health professional says kindness is just what the doctor ordered.

Dallas psychiatrist Paula Dobbs-Wiggins, M.D., says she has seen this dynamic at work with her patients. "In my practice, I treat a number of persons who live with the challenges of clinical depression. Perhaps one of the most debilitating symptoms of clinical depression is a tendency to lose perspective and become overly focused on what's wrong, what's going negatively in your life, what challenges you're facing and bad feelings you may be experiencing. When persons engage in acts of kindness, just small gestures to help others, it helps to push against that tendency. For a moment, it allows them to look outward and focus on someone else and experience the good feeling of positively impacting another person."


Don't forget to apply the kindness principle to yourself

Just as recipients of acts of kindness and empathy experience benefits, research shows that practicing self-compassion can benefit the giver by replacing harsh self-criticism with understanding, patience and acceptance. Self-compassion not only reduces personal stress; it has also been shown to increase impulses to perform uplifting behaviors like exercise, positive thinking and healthy eating.

As the world searches for solutions to global problems, could it be that making the world a better place for us all is as simple as learning to show kindness to ourselves and others?


Grow your kindness muscles

"Life is just a short walk from the cradle to the grave, and it sure behooves us to be kind to one another along the way," said the late playwright Alice Childress. Which of these ideas will you try?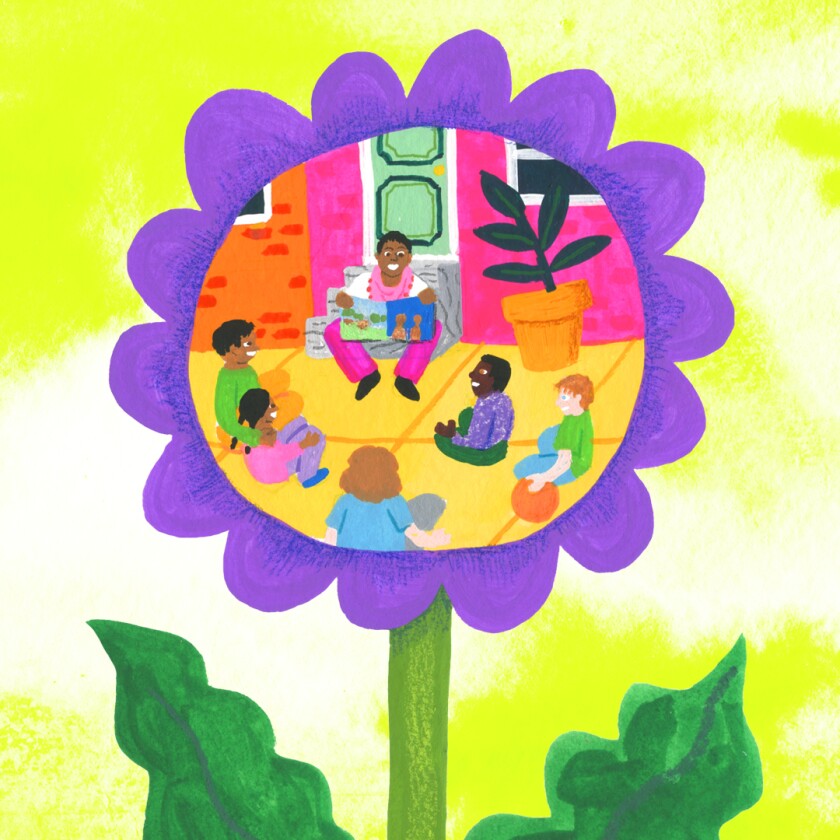 Give someone an unexpected compliment. (Be sincere).
Sign up as a classroom tutor at your neighborhood school.
Volunteer to call church members who are isolated due to illness or caregiving responsibilities.
Give someone your seat on a crowded subway.
Put coins in an expired parking meter.
Offer to return a stranger's grocery cart to the front of the store.
Bring treats to your local fire station.
Write a thank-you note to your mail carrier.
Pass along a compliment to a service worker's boss.